An easy to use web component to ask the user to confirm a choice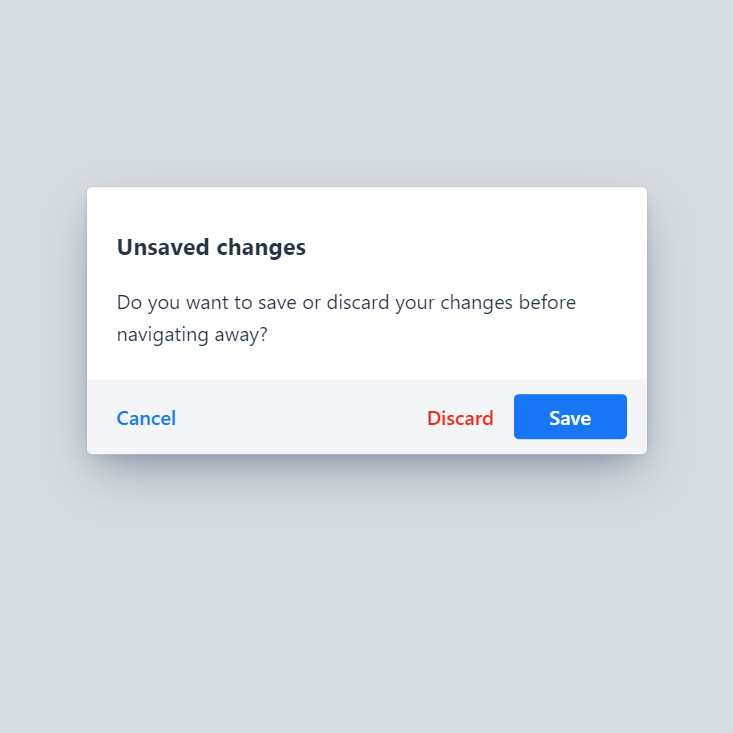 Yes/No/Cancel dialog
Easy to use component to ask the user to confirm a choice. Confirm Dialog supports showing OK/Cancel, Yes/No/Cancel or alert style dialog. You can customize the dialog content and buttons.
Features
Simple and easy to use
Simple API with a possibility to override the default behavior
Great usability
Built to follow best practice usability guidelines
Touch and keyboard
Touch event and mobile support, and keyboard navigation.
Accessible
Works with screen readers to ensure all your users are able to use the dialog.
Customizable
Comes with Vaadin Lumo theme and it can be customized to fit your application
Install
Release notes - Version 1.2.1