Progressive Web Applications will become the norm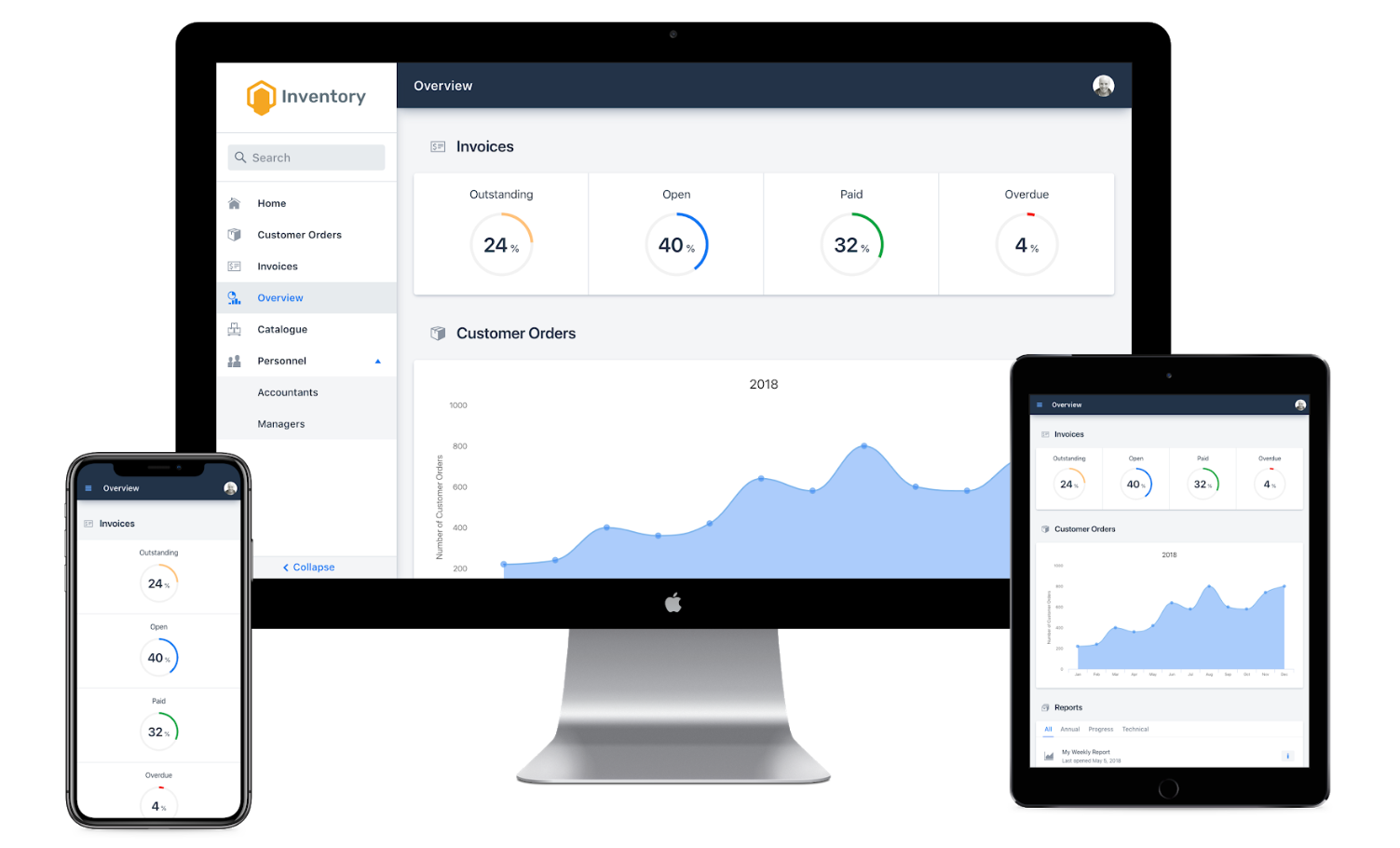 Progressive Web Applications (PWA) turn a web app in to a native-like experience, which is installable on the home screen, gives a full-screen experience, loads instantly, works without a network connection, and allows you to re-engage customers with push notifications. They enable using the same code base for multiple platforms, even for the UI. There are several indicators that PWA is gaining traction: Microsoft embracing the concept, while popular apps like Twitter, and ClickUp are built as PWAs. With more native features being made available for the web, the need to creating native applications will diminish.
Starting from Vaadin 15 we will enable adding client-side views along side your Java views. This allows you to choose whether you want to use server-side Java or client-side TypeScript for the UI logic. This enables adding stateless, client-side views that offer quicker UI interactions and offline support that many modern web apps require. We see this as especially beneficial for development teams that have Java and Front-end developers working side-by-side.
Framework agnostic components

Web Components is the standard foundation for web applications today, supported by all modern web browsers. With this, we expect it to be at the core of framework-agnostic design systems.
Vaadin has built a component library based on the web components standard for many years and continues to do so. To improve performance, we will adopt LitElement as the main technology for our components. Java developers will benefit from this with close to no changes to their code. Additionally, we will make building data-intensive apps even more productive with our components and enable new use cases like adding collaborative features to business web apps.
Development is a team effort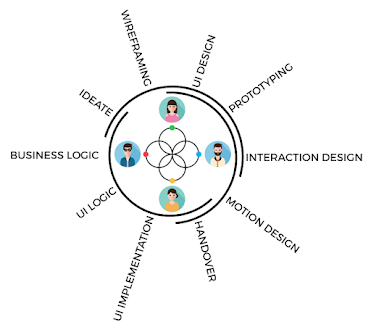 Applications are built by teams, and increasingly those teams are cross-functional; developers, designers, analysts, QA, ops, etc., iterating on the product together. Meanwhile, "working together" is getting re-defined, with a distributed workforce and more flexibility in the workplace. For instance, Google has provided collaboration in their apps (Docs, Spreadsheet) for a long time already. In design space, Figma has been very successful in enabling collaboration in their online product.
Vaadin has always focused on the developer experience with our framework and tooling. While this remains our focus, we will expand our tooling to enable cross-functional development teams to reduce the need for time-consuming handovers.
Our developer tooling will enable developers and designers to collaboratively write & design UIs online. We are in particular looking into how we can evolve start.vaadin.com into a tool useful throughout the development project.
Design systems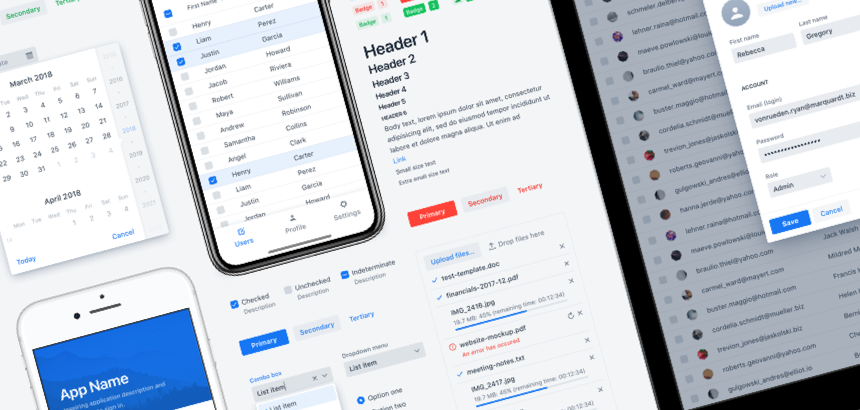 Design systems combine UI components, usage patterns, and documentation into a reusable package. We see two significant benefits in a design system: it ensures a consistent look and feel across an application portfolio and makes the developers more productive as they can reuse predefined UX patterns. Today we see large corporations embracing design systems, and we predict small and medium-size companies will follow.
We will publish the Vaadin design system that companies can extend to make their own. We will invest in tooling that enables your team to take customize the component set and adjust its theme to your brand. All this while making it easy to keep it up-to-date with our latest components.
Real-time collaboration features made simple

Collaboration features in business applications will become the norm as user expectations get shaped by applications like Google Docs and Slack. This change is fueled by an increasingly distributed workforce and flexible working hours. In the future, employees will expect to be able to work anywhere, anytime.
We currently provide components and a backend service that allow developers to build collaborative editing features into web apps with just a few lines of Java. The ready backend service automates all data and user-state synchronization, allowing developers to focus on building the best possible collaborative web experiences for their users.
We are currently working on adding even more functionality, such as real-time discussion features, rich-text editing and TypeScript APIs for Vaadin Fusion.
Upcoming releases
See already released versions in https://vaadin.com/releases
Vaadin 19
A simpler way to define a custom theme that can be packaged and reused as a dependency
OSGi support for npm-based Flow projects
Offline start and navigation for Fusion
Vaadin 14.5 (Q1/2021)
Vaadin Charts upgrade
Complete Lit template support
Avatar component
Enable end users to collaborate when filling in forms
Simple lazy data binding to Grid and Combobox
Upcoming features
View app while offline (for TypeScript users)
Performance improvements
Components converted from Polymer to Lit
Form generation & improved Form support for Java developers
Push support for TypeScript
Customizable Vaadin Design System
Collaboration Engine
Get access here.
Q2 2021:
Live discussion module will allow developers to quickly build in-app chat and activity log features that can be scoped to a specific work item or view.
Q4 2021:
Independent deployment on dedicated servers will be possible.
Clustering support will be available, enabling instances to run and scale within a clustered deployment.
Q1 2022:
TypeScript APIs that support Vaadin Fusion.
* Dates are subject to change.
Release model
Vaadin 14.x
Vaadin 14 and the following minors 14.x provide a stable platform to build Progressive Web Applications on and is the default choice for new applications. Most of our development effort goes towards 14.x with a focus on new features in addition to improving the developer experience based on our community's feedback. We focus on making it faster to develop, test, and debug your Vaadin web applications. As the 14.x series is an LTS, it has up to 15 years of support ahead.
We release backward compatible 14.x versions whenever a consistent feature set is completed.
We recommended this version for most users who are building production applications. For applications that require great IE11 support, we recommend Vaadin 8.
Vaadin 15+
Vaadin 15 and the following majors are incremental steps towards the next LTS release. Many of the features included Vaadin 15+ will also be released as backwards compatible features with the latest LTS, 14.x.
We release a new major version of Vaadin every 3 months. These releases are supported for 4 months.
Roughly every two years, we release a Long Term Support (LTS) version. We develop significant new features in the non-LTS releases, and when the features have matured and are ready for general use, we release an LTS version.
We recommend this version for early adopters who are eager to explore the new features and want to have a say in the future direction of the product.
Support
We support LTS versions for 5 years, and for 15 years for our Enterprise customers. All fixes are made to the latest released version.
With the warranty service, available to Prime and Enterprise customers, we fix issues you come across for all currently supported versions.
| | | |
| --- | --- | --- |
| Version | Support | Extended support |
| 7 | End of support | Feb 2029 |
| 8* | Feb 21, 2022 | Feb 21, 2032 |
| 10 (LTS) | Jun 25, 2023 | Jun 25, 2033 |
| 14 (LTS) | Aug 14, 2024 | Aug 14, 2034 |
| 17 | Jan 2nd 2021 | N/A |
| 18 | Apr 2nd 2021 | N/A |
* The support for Vaadin 8 includes the Vaadin 7 compatibility classes even though Vaadin 7 support has ended.
Please tell us what you think
We would love to hear your ideas on how to make Vaadin better. If you want to be more involved into the future direction of Vaadin, become an insider!