Vaadin support for all team sizes
Teams building business apps have two choices for support. Prime is an excellent option for teams that have already expertise in-house but would like to get quick answers to technical questions. Enterprise allows creating a tailored service package where we guide your mission-critical app from the design phase to production and ensure its success.
Expert Chat
A direct channel to Vaadin experts, at the click of a button. Ask anything from best practices to architectural advice or APIs, whenever you like and as often as you like.
Problem solving
Best practices
Architectural advice
API help
No Vaadin question is too tough for us, and that's why Expert Chat has a very high customer satisfaction score of 4.7 / 5.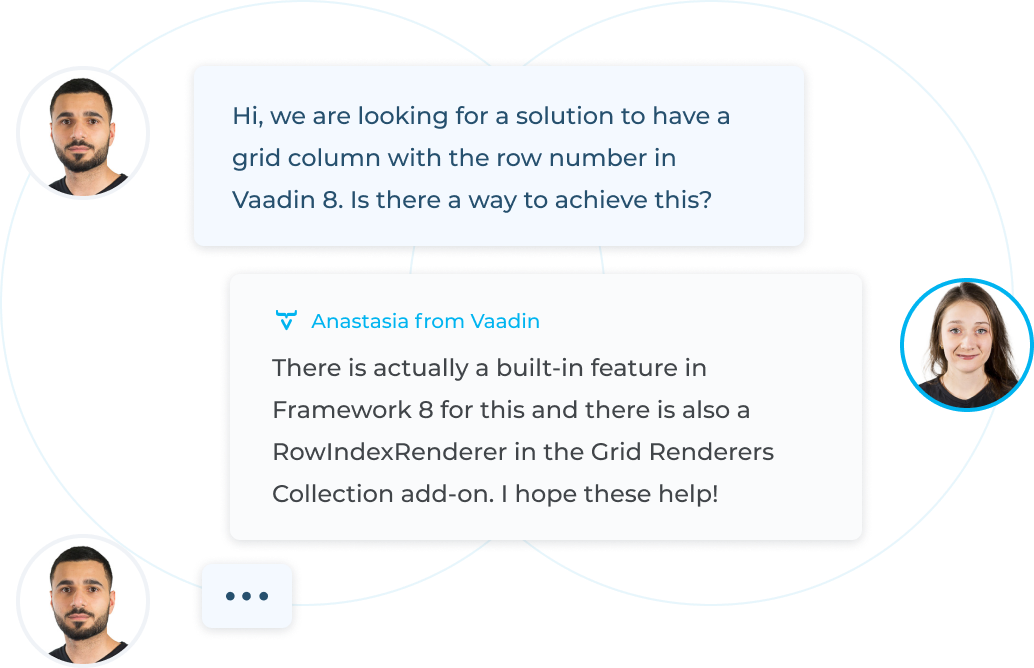 Warranty with unlimited bugfixes
Vaadin's warranty covers all Vaadin products, including both frameworks and all components & tools. Just flag a bug and we'll move it to the front of the queue and fix it in the next possible release so that the tools you trust never slow you down.
We fixed over 130 Vaadin tickets for our customers in 2021.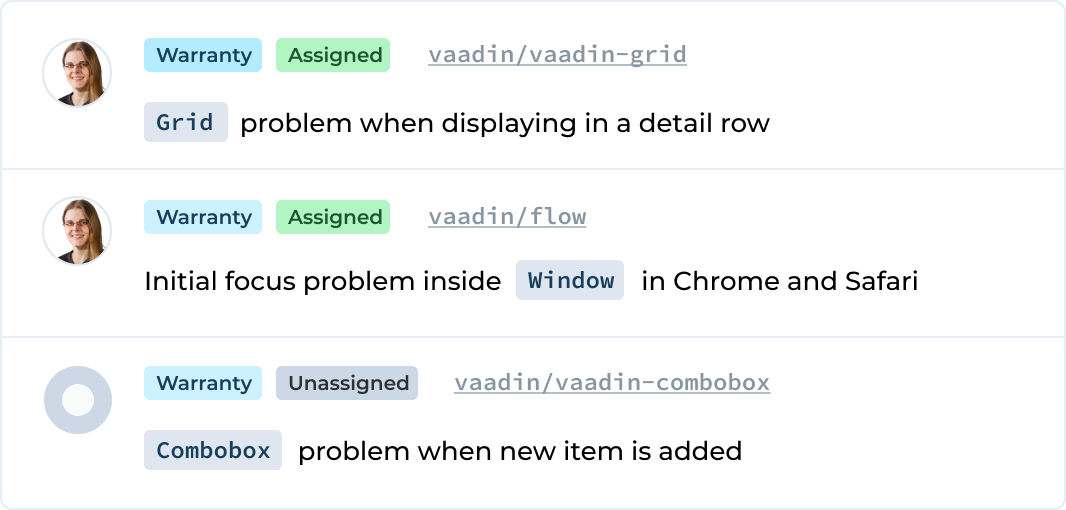 Extended Maintenance for Vaadin 8
Support for Vaadin 8 ended in February 2022. We continue to fix bugs and patch possible security flaws until 2032 with our Extended Maintenance service.
Extended Maintenance can be purchased as an add-on for Prime and Enterprise subscriptions.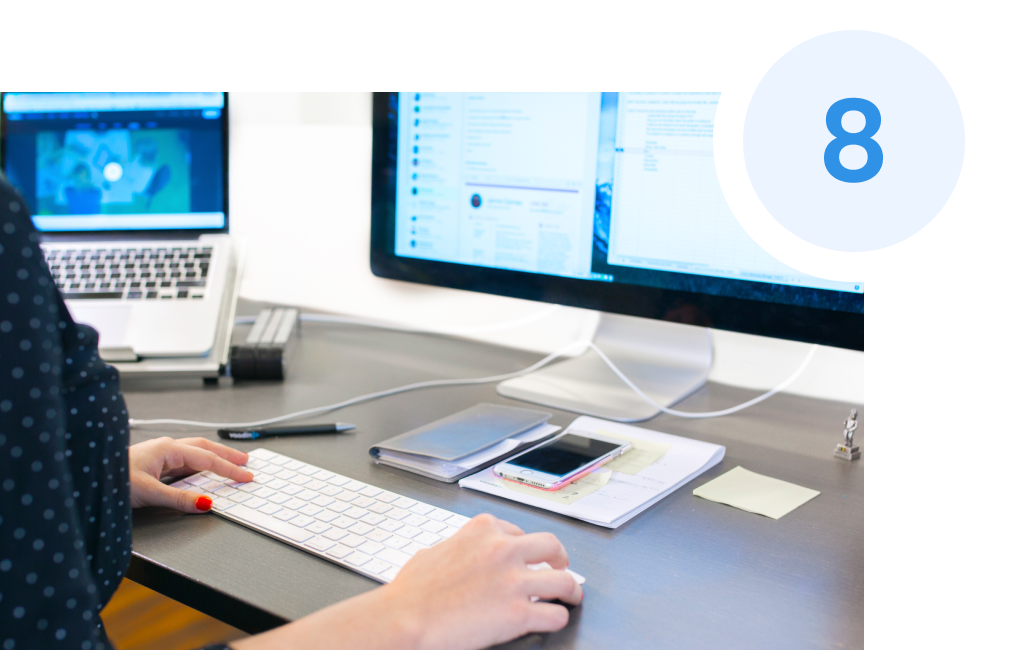 Custom Build
Get a custom Vaadin build tailored to your specific needs. Choose a version (Vaadin 10 or newer) and get a custom branch with backported security patches.
Add backported bug fixes or features to your custom build through the Warranty service or Expert on Demand hours.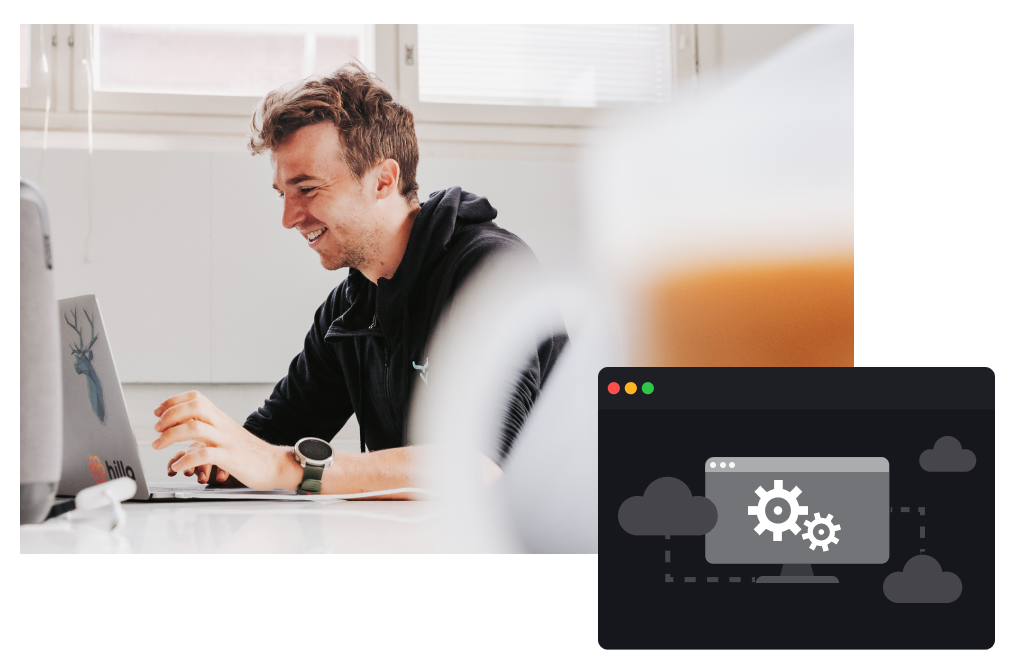 From a management perspective, I was looking for a framework that boosts the team's productivity, is easy to learn and allows us to scale. I was looking for professional support to augment our team. Vaadin delivers perfectly well on all these aspects.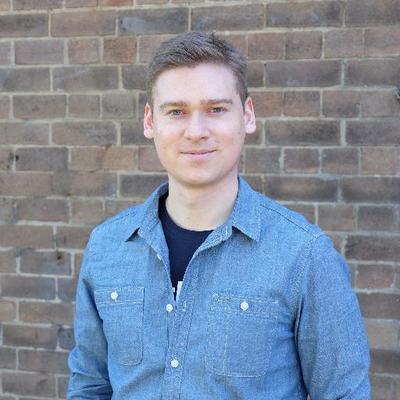 DI Martin Suntinger
Development Director,
Automic
Expert on Demand
Our Expert on Demand service lets you quickly tap Vaadin technical experts and designers for shorter projects, ranging from a couple of hours to a few weeks. Let us help you with design reviews, component development, framework enhancements, migrations, integration, performance tuning, training, and more. For more information, review our Expert on Demand service catalog or contact us to craft an Expert on Demand project for your specific needs.
UX reviews
Project setup
Architectural reviews
Prototyping
Custom components
Theme development
Performance testing
Add-on enhancement
Debugging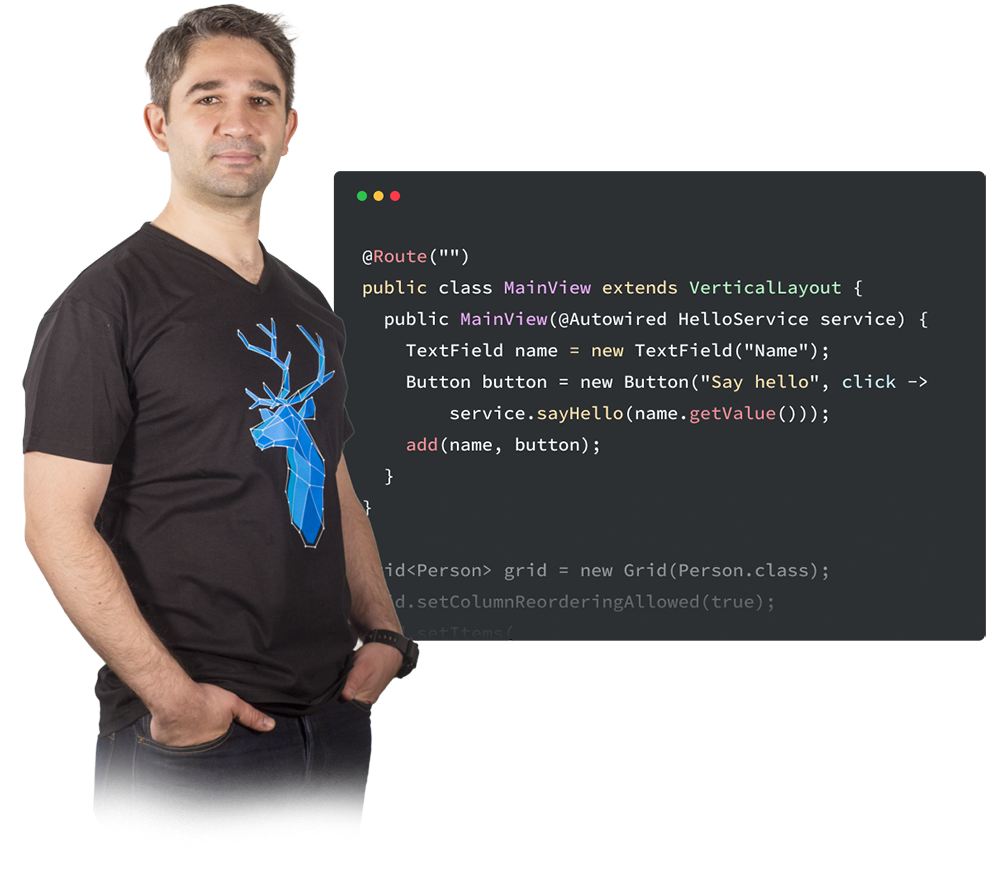 Vaadin Mentor
If you were to climb Mount Everest, would you go alone or take with you an experienced guide that has done the climb dozens of times? Being your personal guide to Vaadin technology or UI Design, Vaadin Mentor will help you to tackle the challenge of building a large business application and makes sure you will avoid pitfalls during your journey. Mentors are senior members of the Vaadin team with extensive experience. They will get to know your project personally and proactively direct your team to the smoothest path to successful delivery.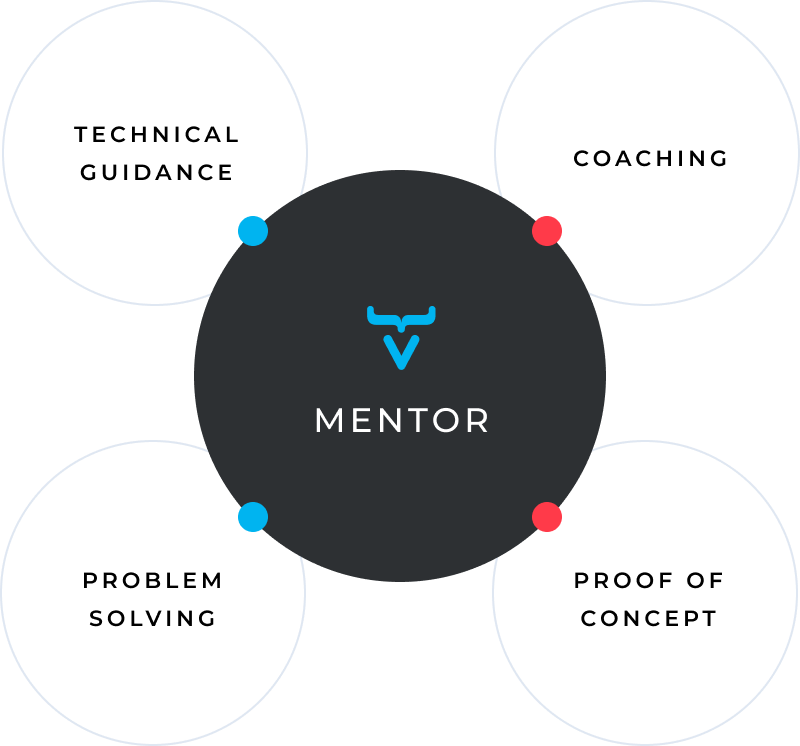 We have used Vaadin Support for many difficult issues. Sometimes in areas where we didn't have experience, or when we couldn't find answers in a short time. In our experience, Vaadin Support has worked perfectly. Every issue has been resolved and we are very pleased with the team's professional skills and response time.
Ari Koskenvaara
Tell us about your support needs
Let's build the support package you need, together. Contact our team to get started!