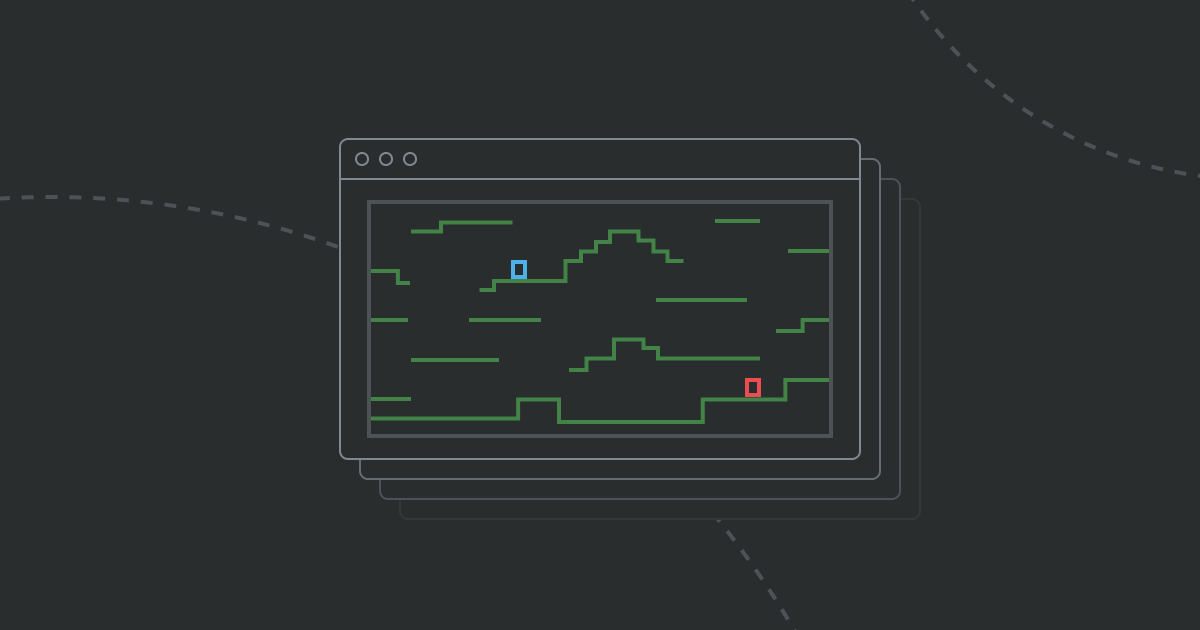 With local meetups and conferences at a standstill, the online developer community is more active than ever. Vaadin has been around for 20 years and during this time we've seen our development community grow from a few users to over 150,000.
We always keep a keen eye out for interesting topics and ideas on how to improve to share with our community. Thankfully, our community members are very active and constantly discuss the latest features, ask and answer questions, showcase their personal projects and contribute directly to our open-source code! In addition to posting on forums, like StackOverflow, and social media channels, like Twitter and LinkedIn, some members document their development journey in detail in their personal blog or website.
In this post, we list a few Vaadin-related web development blogs that make interesting further reading. You can also head over to our directory to browse the free add-ons made available by Vaadin community members.
If you're currently in the process of building a Vaadin app, we'd love to hear about it!
Development blogs featuring Vaadin
Katsiyarina (Kate) Lupachova describes herself as an ex-banker turned self-taught developer. Her website, ramonak.io, features full-stack development blog posts and tutorials using various technologies, such as React, SpringBoot and Vaadin.
She built her first full-stack Tabata Fitness App for personal need. It is a PWA that uses Vaadin for the backend admin console. Find the details, source code and social links on https://ramonak.io/.
Nicolas Fränkel is a familiar face for many Java developers: He's a developer advocate who's been in business for 15+ years and is currently working for Hazelcast. You can find Java-related topics on his personal blog and read his guest post about Vaadin with Hazelcast in the Vaadin Learning Center. Follow him on Twitter at @nicolas_frankel.
As a certified Vaadin 7, 8 and 14 developer, Christoph Frick is no stranger to Vaadin. He's currently focusing on application development centered around stacks that include Groovy, Spring Boot, Micronaut and Vaadin. You can find his blog posts on his website and his projects, such the Vaadin 14 Gradle starter, on GitHub.
Philipp Hauer is an enthusiastic speaker, blogger and the Team Lead for Spreadshirt. He focuses on JVM-based web development and his blog consists of tutorials covering Kotlin, Docker and Vaadin. Follow him on Twitter @philipp_hauer.
Vaadin's summer Hackathon contest
Our developers sometimes enroll in various coding challenges and arrange friendly competitions within the company. The theme for this year's summer Hackathon was "Silly Apps" and the only limit was to use our client-side model to develop something ... silly. With the challenge so open to interpretation, we certainly saw varied entries from across the board:
(Disclaimer: We do not maintain any of these projects. You can find their source code on GitHub, if you want to run them locally.)
Winner:
Hop 'n Pop by Erik Lumme. A remake of the MS-DOS classic "Jump 'n Bump".
Shared 2nd place:
Collaborative Paint by Pekka Maanpää, where anonymous users can paint a creative masterpiece together. This is the best masterpiece so far:
Cat Tracker by Jean-Christophe Gueriaud, just in case you're unsure whether or not there's a cat or a person in the picture.
Honourable mentions:
TheremUSB, a theremin on your computer with input from any USB-device by Ronny Edler.
Starship-TS, a nostalgic space-race game by Johannes Tuikkala.
V16-Player, a recordable online piano by Olli Tietäväinen.

Build your next project with Vaadin
You can download a customized project starter at https://vaadin.com/start and get hacking on your next modern web app. The online customization options include a color palette to modify the theme, and the option to add new views. The project can be prepared as a Docker container by ticking a box. Download the starter now for free.
We also offer a free 14-day trial for all commercial components and tools, if you would like to try them. Tools like the Designer drag & drop UI builder and automated TestBench can help you elevate your Vaadin app to the next level. Activate the trial now - no credit card required.
We're always interested in what our users are building. Tag us with @vaadin on Twitter or use the hashtag #Vaadin to show us your projects!