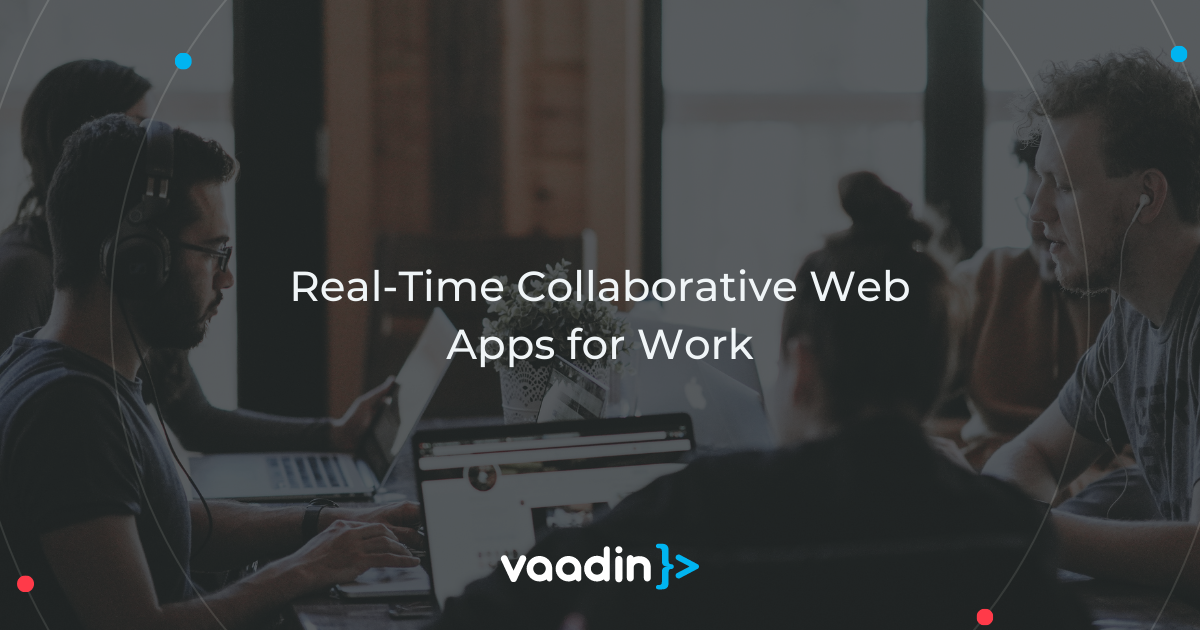 The digitization of customer and supply-chain interactions, as well as internal operations, has been accelerated by three to four years as a swift response to COVID-19. Companies have been pushed beyond the technology tipping point, fundamentally changing the way business is done today.
The era of the digital workplace has redefined teamwork and collaboration – and it looks like it's here to stay! McKinsey found that 54% of executives expect remote work and collaboration to continue after the current global situation.
Companies must meet a new standard in relation to how global teams communicate, share resources and collaborate by means of innovative business applications.
The answer: real-time collaboration
Collaboration is no longer constrained to brainstorming on video calls, after which everyone returns to work in independent silos. Instead, with real-time collaboration, employees' contribution is visible in the workplace app – in real time.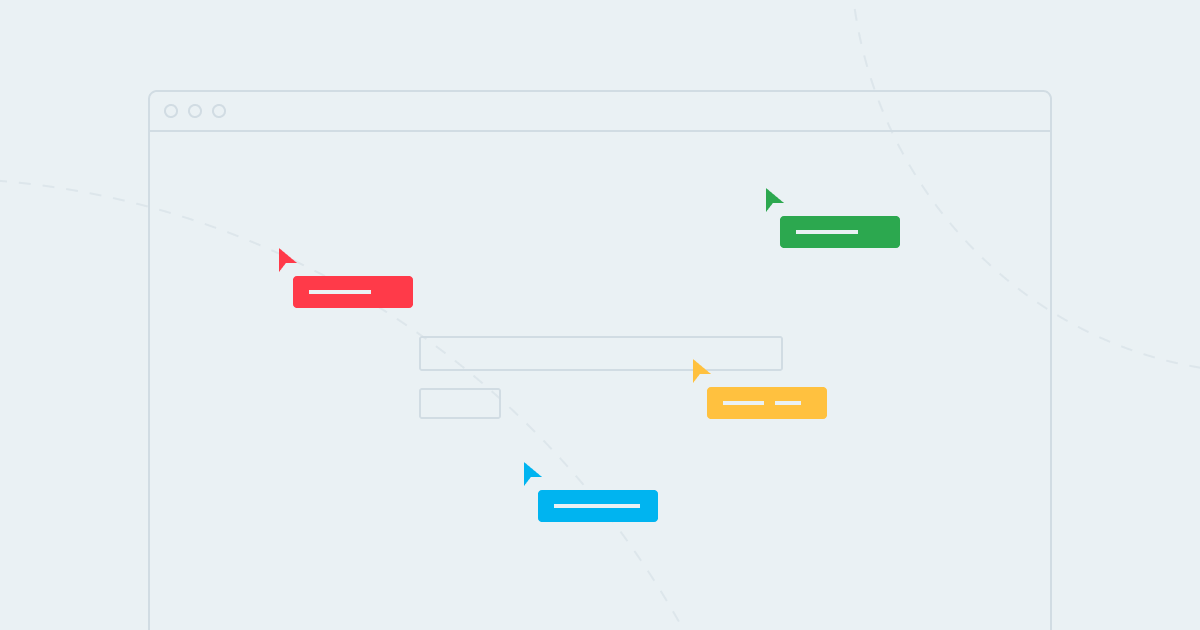 Real-time collaboration solutions break down communication barriers between global teams and ensure smooth workflows. By imitating offline, face-to-face teamwork, it facilitates employee accountability and productivity.
Vaadin's Collaboration Engine (CE) empowers developers to build real-time collaboration features into existing and new workplace apps to support your organization's digital transformation. More on this later in the article!
Factors driving real-time collaboration in the digital workplace
Stay on top of the game by recognizing the following factors that drive the need for real-time collaboration in your business web applications.
Technology-driven enterprise strategies
40 percent of companies who lag behind their peers in adopting digital technologies have reported the biggest revenue hits during the pandemic.
Forward-thinking enterprises are pouring large investments into their IT architecture to better align business objectives with their IT strategy and deliver measurable returns. Along with that comes utilizing the appropriate workplace apps to support their employees in doing their best work.
Real-time collaboration improves:
knowledge sharing and connects employees, allowing them to perform better. With real-time workplace apps, access to the latest expertise, insights and data is always available at their fingertips, and knowledge never exits the company with an employee.
efficiency of processes by streamlining digital workflows, and shortening the product-to-market time. The right digital collaboration tools create more cohesive, productive and innovative teams, allowing the organization to deliver services with lower cost, and higher quality and speed.
talent retention in an era in which employees are digitally native and have high user experience (UX) expectations. Companies must cater to the evolving demands of their top talent or else risk losing them to competitors.
Dive deeper into more reasons why real-time collaboration is essential for web apps for work.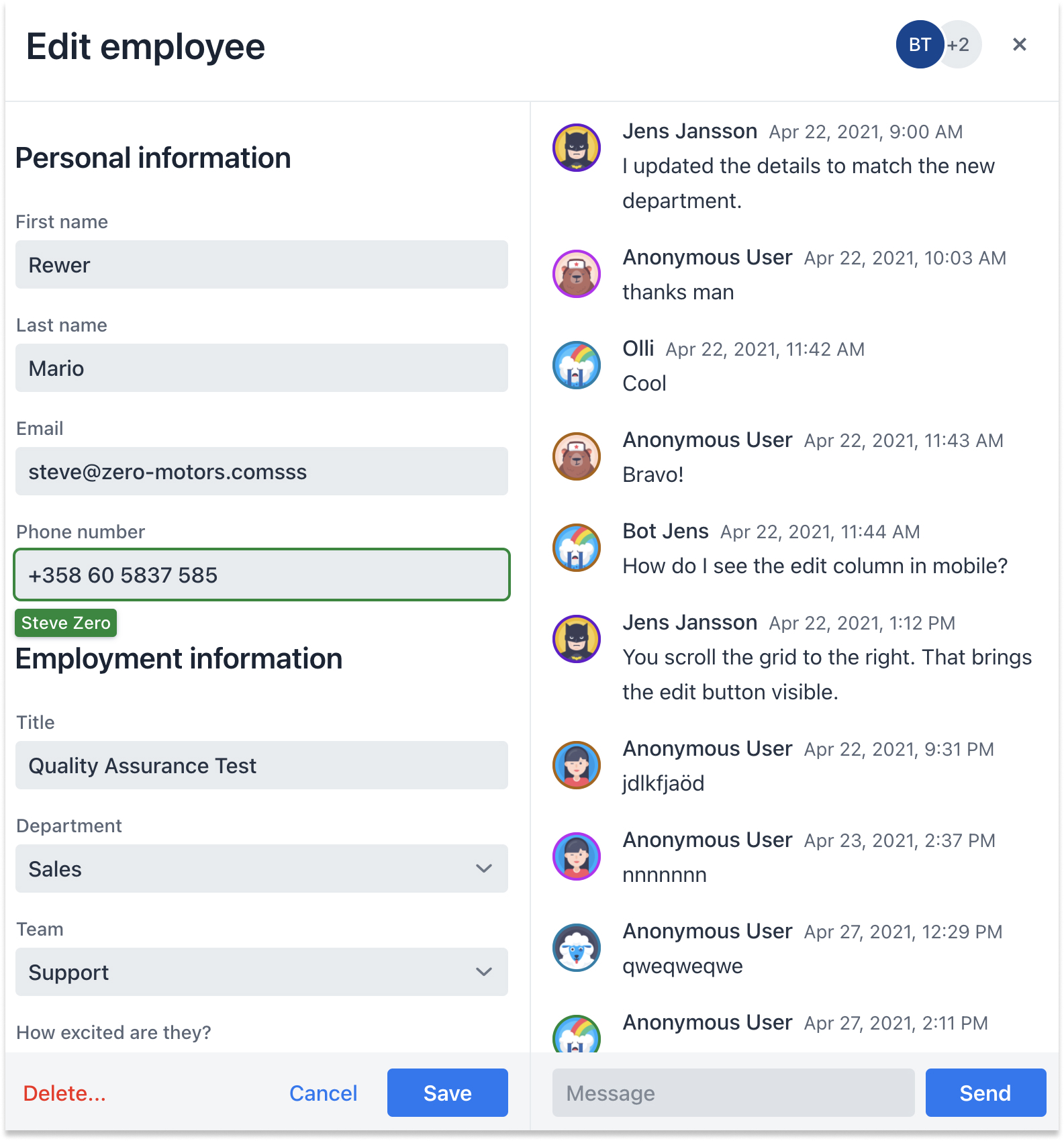 End users' growing UX expectations
In addition to the digital workplace transformation, the global business landscape is experiencing a shifting demographic of workers. An increasing majority of employees are digital natives and bring certain expectations with regard to how web applications should work and their respective UX.
They are used to the high-quality, intuitive user interfaces offered by consumer-grade apps, and become easily frustrated if something doesn't work the way they believe it should. This raises the bar for workplace apps that are years behind in terms of UI design and UX.
End users expect simple, intuitive UIs, and an overall UX optimized for efficiency, productivity and real-time collaboration, encouraging developers to rethink the current design of workplace apps.
The limitations of current collaborative tools
The poor range of integration options has left remote teams to juggle between multiple online collaboration tools and business applications to create improvised digital workflows.
Hopping between apps to share data and files with coworkers is not only a waste of time and resources, but also creates unnecessary friction and inefficiencies in workflows – not to mention security concerns.
Dissatisfied users turn to unauthorized third-party tools or bring their own devices to work, in order to overcome enterprise IT shortcomings. Most third-party collaboration tools involve transferring data to a vendor's server, which can lead to compliance and data security concerns for organizations.
But what if you could build a single, fully customized workplace app to rule them all?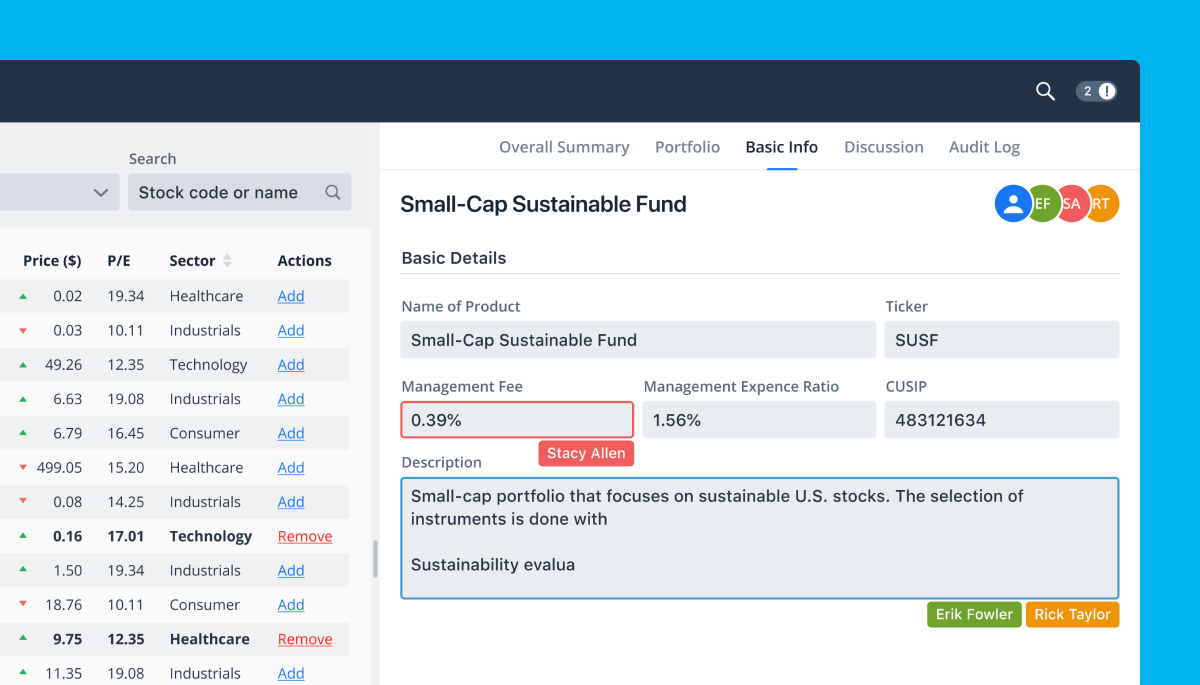 Specialized business applications simplify workflows, increasing productivity and efficiency. At their best, they integrate real-time collaboration and instant communication features, such as a built-in chat, to equip global teams with everything they need in order to succeed and reach growth targets.
Vaadin helps developers build robust real-time collaborative features into web apps for work
Vaadin's fully customizable Collaboraton Engine is the simplest way to build and securely integrate real-time collaboration features into specific UI components, views or new and pre-existing Vaadin web apps. It provides developers with everything they need to build robust solutions for simpler workflows, superior UX, and security of sensitive data.
We take security concerns seriously. CE can be hosted on any on-premise or cloud server that supports Docker. This means that sensitive data never leaves your servers, making it easy to ensure regulatory compliance and data security. In addition, Collaboration Engine is suitable for intranet or offline usage, and supports a wide range of access control and security options.
Learn more about CE with the following helpful resources.
See how you can build a collaborative web app with this step by step, tutorial video by Marcus Hellberg:

If you want to experience Collaboration Engine in action, try out our collaborative web application demo.
Get started with Collaboration Engine. All Vaadin subscribers (including the free Core tier) can get started for free!