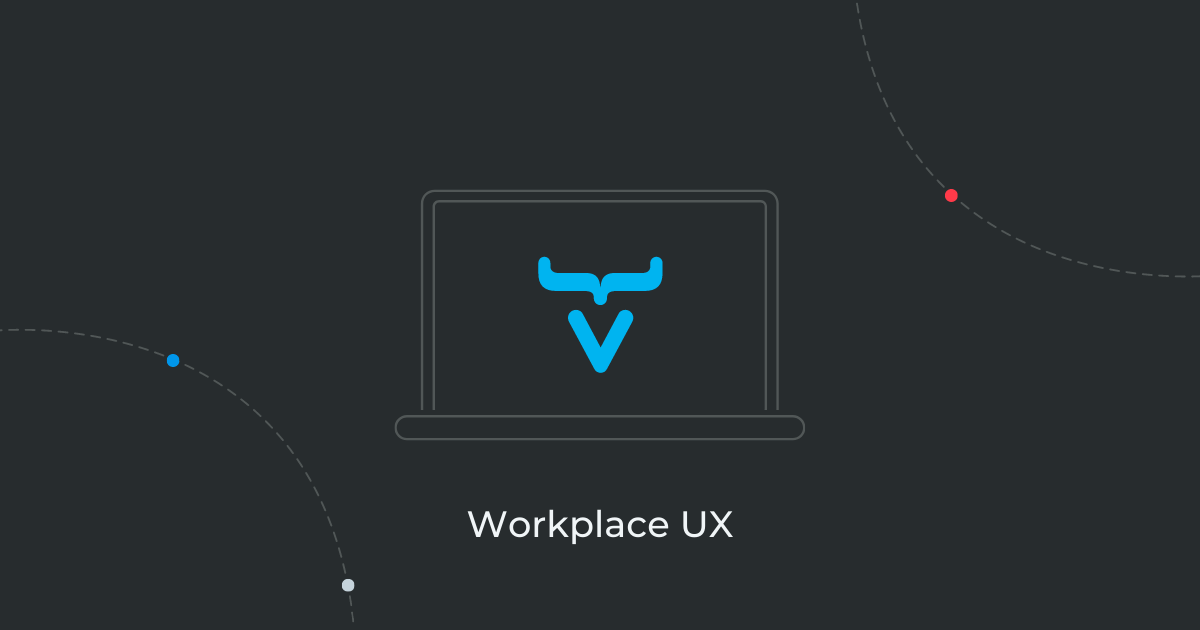 User experience (UX) is often the decisive factor in whether or not an application is successfully adopted by its users. In fact, research shows that 70% of projects fail due to lack of user acceptance.
Amidst today's global digital transformation, consumers are spoilt for choice in apps. They are used to the amazing design generally found in consumer-facing apps where corporations have a big budget to spend on polishing every view to perfection.
Any inconsistencies across touchpoints drastically impair UX. As a result, users won't hesitate to switch to a competitor, with 32% of users leaving a brand they love after a single bad experience. A high-quality UX is simple, intuitive and makes the final product a joy to use. For a prime example, think of PayPal.
The engaging experience offered by consumer-grade apps is not the only factor encouraging enterprises to rethink their business app development strategy. Delayed releases, application rework and increased support costs resulting from poor product design can lead to serious ramifications and costs for the organization.
How can enterprises efficiently develop apps that are scalable and consistent across touchpoints, whilst also offering nothing less than a great UX? The answer is with the help of a design system. Well-known companies like Google use design systems to ensure consistency in their products and efficiency in their product development processes.
What is a design system?
A design system consists of design assets and reusable components, governed by a set of guidelines and principles. Design systems help developers, designers, and product teams to efficiently build business web applications that are easily scalable and consistent in their design.
Check out the following article for our detailed introduction to design systems.
The benefits of a design system
Setting up a design system doesn't have to be a daunting and expensive task. Vaadin makes building a company-specific design system cost-effective with its Vaadin Design System. Now, small and medium-sized enterprises are also able to reap the benefits of having an efficient, scalable and consistent design system in place.
In fact, if a product's design time is shortened by just 20%, your company could save anywhere between $30,000 and $50,000 annually per developer or UX/UI designer. Let's take a closer look at the other ways in which a dedicated design system can benefit your company's product development process.
Improved developer experience
A good DX treats the developer like a customer. It looks at the developer's journey in building an app and recognizes potential pain points or opportunities to improve the developer's workflow. A smooth development path allows quick bug fixes and new feature releases, which in turn keeps end users happy.
As a developer, you want to place your focus on what is important - solving business problems, and delivering value as quickly and frequently as possible. Providing developers with the right tools, such as a design system, is crucial not only for their productivity, but also for retaining the best talent within your organization.
How does a design system benefit the developer?
A design system provides components and stylesheets for developers, and corresponding graphical assets for designers, improving developer-designer collaboration. In addition, associated documentation allows for quick onboarding of new developers, reduced potential for disruption to team productivity, and consistency of the user interface (UI) in the event of personnel changes.
Consistency in design
Consistency in design throughout the user interface is key for creating an exceptional UX for the end users of your workplace application. Confusing and disorganized UIs where elements behave differently and equivalent buttons have an inconsistent design leave users frustrated and put off by products.
Achieving design consistency is one of the main challenges most product teams face. Especially when scaling a product or creating new applications within your portfolio, inconsistencies are more likely to increase. Valuable time (and money) is wasted manually coding and matching each shade of grey, for example.
With the help of set documentation, guidelines, and behaviors, a design system acts as the single source of truth for both designers and developers. Creating uniform UIs becomes effortless and, as a result, your business app users benefit from a pleasing UX. It's a win-win situation.
A competitive advantage for businesses
The benefits of a design system to the DX and UX have a positive cumulative impact on project teams, and on the whole enterprise itself in terms of ROI. Design systems speed up the development-to-market process of new and existing products and can save up to 70% of your team's valuable time.
Moreover, business app users benefit from an intuitive and consistent user experience, which reduces onboarding time, user error rates and support requests. IBM found that "every dollar invested in ease of use returns $10 to $100".
In the long run, the development of a design system that is agile, efficiently built, and scalable provides an enterprise with a clear competitive advantage. If you need further convincing, read more about the business case for adopting a design system.
The Vaadin Design System
Vaadin helps you create effective UX with the Vaadin Design System, which includes components, documentation, a theme system, and a Figma library. The Vaadin Design System allows organizations to reap the benefits of a design system for a fraction of the cost and effort.
Product teams who are building highly complex applications or multiple applications for the same organization can use all of the building blocks within the Vaadin Design System, together with our documentation tooling, to create an efficient and scalable custom design system.
Learn more about Design Systems by watching our latest webinar or reading our latest article Design Systems for Consistency and Efficiency, where product owner Rolf Smeds talks through the Vaadin Design System with detail.
Or, find out how the Vaadin Design System can help your enterprise create a consistent UX here.