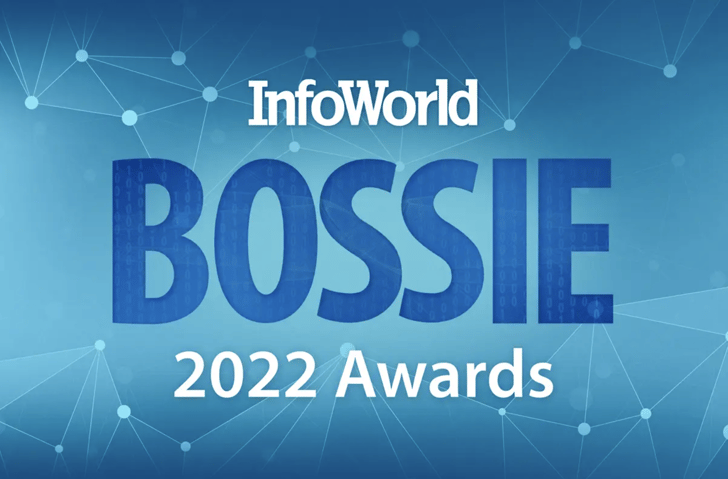 The annual IDG's InfoWorld Bossie Awards recognize the best business-oriented open source software products of the year. On October 17th, Vaadin had the honor of being recognized as one of the best open source software of 2022.
InfoWorld's columnist Andrew C. Oliver shared his view on why Vaadin won: "A web framework that allows developers to implement web user interfaces in Java without having to code any HTML or JavaScript? What could be better? Not everyone who codes make pretty UIs or likes dealing with HTML. Vaadin not only makes new apps simpler to code, but its server-side API is somewhat Swing-like, so converting Swing applications to modern web applications is made somewhat less painful than full rewrites."
Steven Grandcamp, CEO at Vaadin, on the recognition, "It's an honor to be selected by the publication's contributors as an InfoWorld Bossie Award winner for best open source software in 2022. Vaadin is at the forefront of empowering developers to build and modernize enterprise apps that users will love. We will continue to build on this foundation with the help of our growing community, to make sure developers have the best tools to help increase their productivity."
See the full list for the best open source software of 2022.
About Vaadin
Vaadin makes it faster and easier to develop and modernize applications based on Java. We let you choose from two frameworks to suit the needs of each of your development teams. Our flagship Flow framework empowers Java developers to build intuitive UIs quickly using their existing Java skills, while our Hilla framework makes it easy to build a reactive TypeScript frontend for a Spring Boot backend.
Our customers report that Vaadin significantly increases developer productivity, cutting development time by 46% compared to other options. With our headquarters in Finland and our open source foundation, our mission is to empower developers around the globe to create intuitive web applications that their users will love. Get started by yourself or let us help you at vaadin.com.