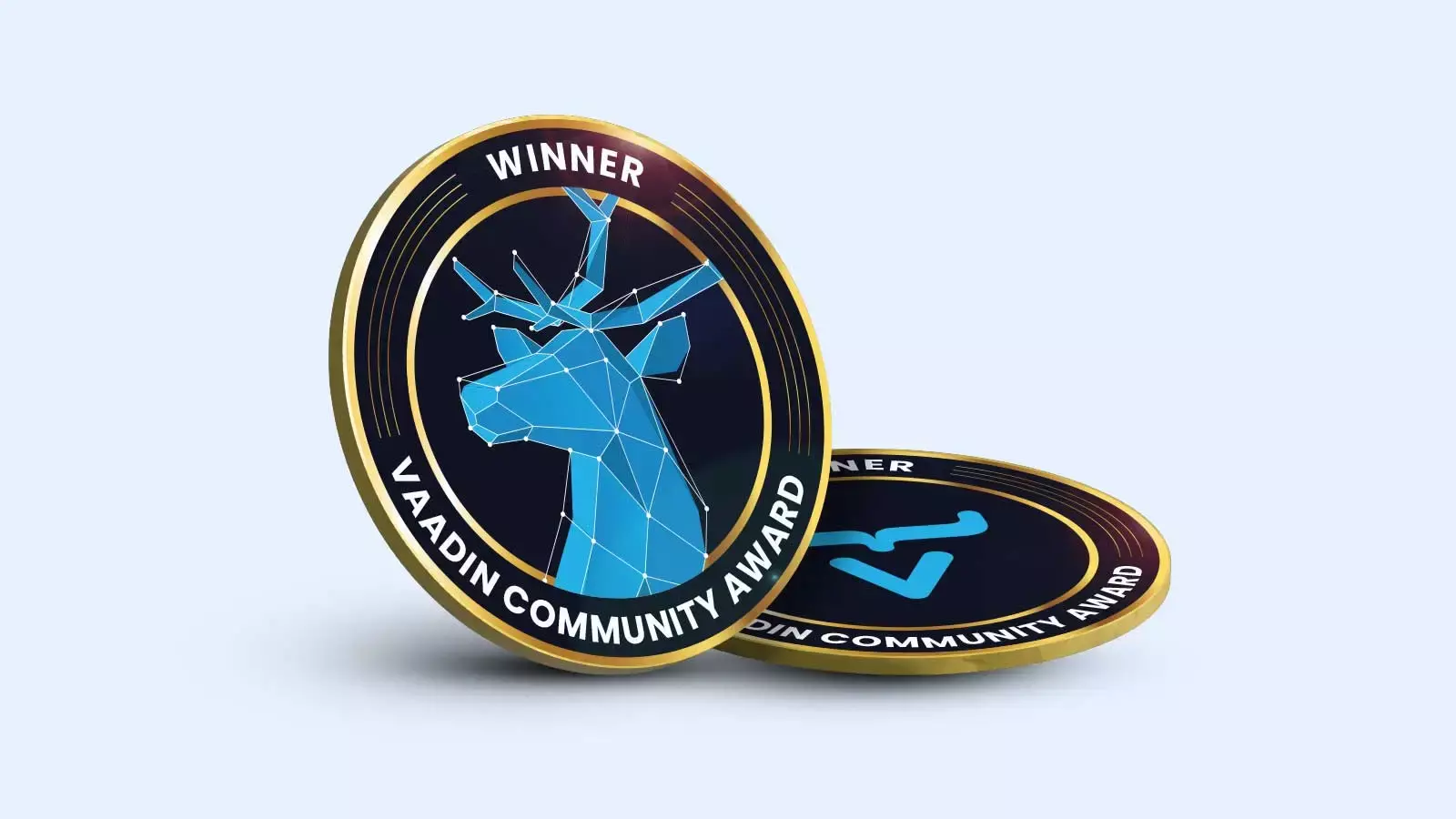 We recently announced the Vaadin Community Award program that recognizes outstanding Community members. Today, I'd like to announce the winners of 2021.
Congratulations to all the winners! You have been exceptionally valuable to the Vaadin Community. This award is a small recognition compared to what you are constantly doing. I truly hope this award helps to foster your careers in the software development industry.
Let's meet the winners!
Adrián Szegedi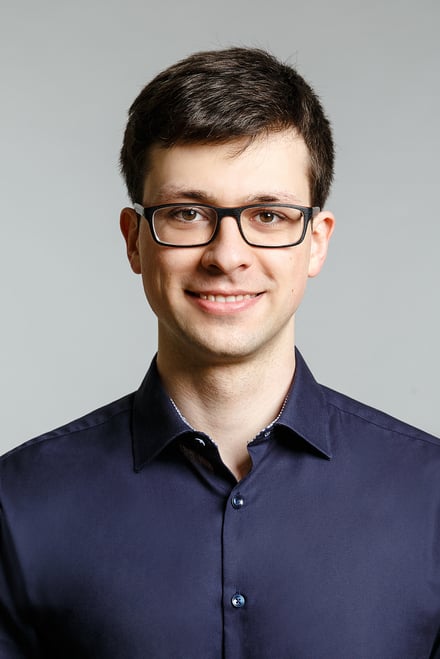 If you are in the Vaadin Discord chat (which you should!) chances are that you have seen Adrián Szegedi's messages there. He goes with the nickname of Hawk and frequently interacts in the chat providing help to other developers. Adrián is from Slovakia and attended the Technical University of Košice. He graduated from both, bachelor's and master's degree, with honours and finished the university in 2020. He started to code in this university and has worked mainly on web application development.
Syam Pillai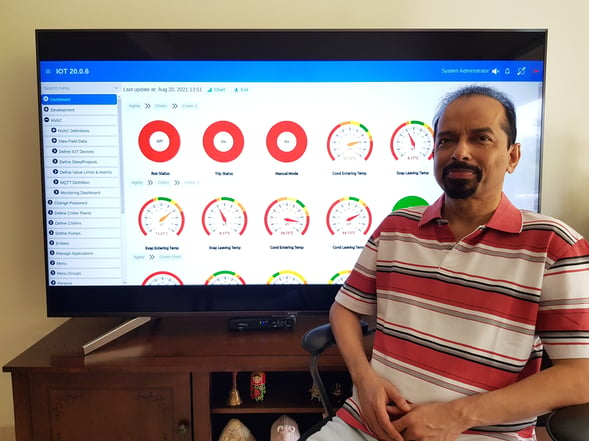 Syam Pillai is the Group Head of IT at Habib Bank AG Zurich with a long track record on Software Development and application architecture. He touched a computer keyboard in 1981 for the first time and started serious software development in 1986. He started with C and assembly. Later on, moved to C++ in the first half of the '90s, and embraced Java in 1996. He develops and maintains the SO Charts, SO Components, and SO Helper components available in the Vaadin Directory.
Ricardo Cantillo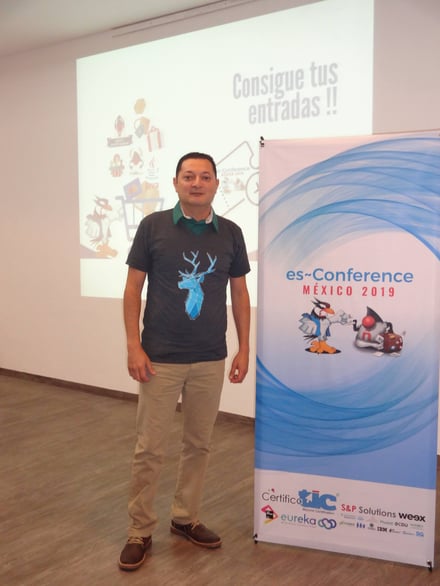 Ricardo Cantillo is a Software Engineer from Colombia. He has over 15 years of professional experience in Java application development and has worked in multinational companies in the Chemical and Mining industries. He currently works at Global Tax Services, a Colombian company specializing in the tax area. Ricardo has experience with Jakarta EE (previously Java EE), Spring Boot, and of course, Vaadin! He regularly gives technical talks in Spanish-speaking Java User Groups and conferences in Latin America.
Simon Martinelli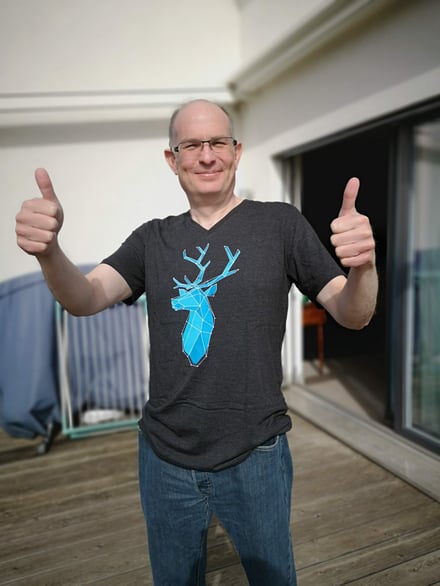 Simon Martinelli is the owner of 72 Services LLC and a Java expert who started his professional IT career on the IBM Mainframe in 1995. He has made contributions to JSR-352 (Batch Applications) and JSR-354 (Money and Currency API). Simon is one of the most active Community members I have ever seen. He gives conference talks on Vaadin topics. He frequently interacts on the Discord chat. He has contributed to Vaadin-related projects on GitHub. He often posts, comments, and shares messages related to Vaadin on Twitter and LinkedIn. He has even talked at Vaadin Dev Day!
Andrea Bosio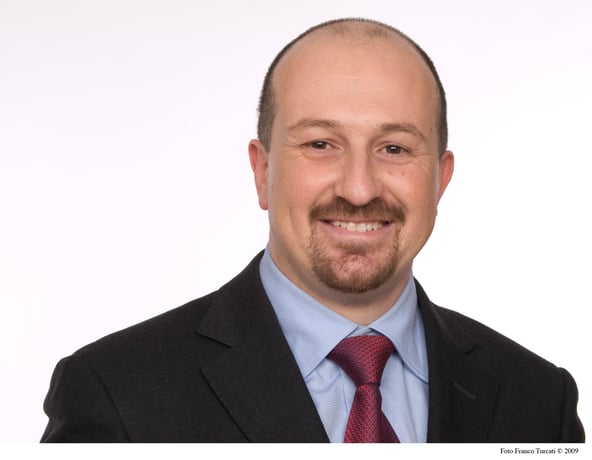 Andrea Bosio started his career in software development in 1995 as a Trading System Software Developer in the financial sector. In 2006, he started a new software development company in the e-commerce and CRM cloud computing sectors, Zero11, where he currently works as Head of Business Development and constantly promotes and teaches Vaadin in local Java communities in Italy.
His team at Zero11 started with JEE and provided consulting services around it. His team implemented their first Vaadin application in 2010, and from that date, they adopted Vaadin as their official framework for web applications. In 2011, his team launched their e-commerce platform called Rewix, developed with Vaadin.
Get nominated!
How to get nominated for the VCA award? In one word, participate! Vaadin is an open-source project with a big surface area for participation. Here's are some ideas:
Report issues on GitHub or provide useful information and feedback on existing issues. If an issue is hard to reproduce and the report doesn't include it already, provide examples, screenshots, or logs.
Contribute patches on GitHub. When you find a potential issue that has not been reported, dig into the code. Vaadin is open-source after all! Add a breakpoint and follow the execution of the program to get to the critical part and see if you can find the problem and its solution. Tip: If the bug is in one class, try overriding the class by creating it in your project in the exact same package. No need to even download the whole code.
Publish add-ons on the Vaadin Directory. Often, part of your application can be extracted into an add-on that, if legally possible, you can share with other developers. This also helps you to get more eyes on your code which leads to the improvement of your creation.
Share your thoughts, ideas, answers to technical questions on the Discord chat. and presentations for Java User Groups, events, or any other kind of event, you'll find opportunities to share what you have learned and help other members of the community.
Share tips or things you learn about Vaadin as you work with it. For example, I recently discovered the ExampleDataGenerator so I wrote an

article

about it. On a different occasion, I decided to play with the Eclipse IDE and discovered that it had a wizard to create a new Vaadin project, so I

tweeted

a screenshot. Other developers might find what you share useful or they may share even more things you didn't know!
Speak at conferences, Java User Groups, or at your company. Present Vaadin and what you can do with it. Share photos or screenshots of the presentation on social media, or write about your experience on Medium or on your personal blog. Don't hesitate to tag the Vaadin accounts so we can re-share your posts. We are always happy to hear about what developers are doing with Vaadin!