A couple of months ago, we released a tutorial on how to migrate from a Swing based app to a Vaadin based web application. If you haven't seen it yet and you're considering moving your Swing, AWT, SWT or any desktop based app to the web – check it out.
DemandWorks in the US and now Procountor from Finland are both out as public cases for migrating from Swing to Vaadin.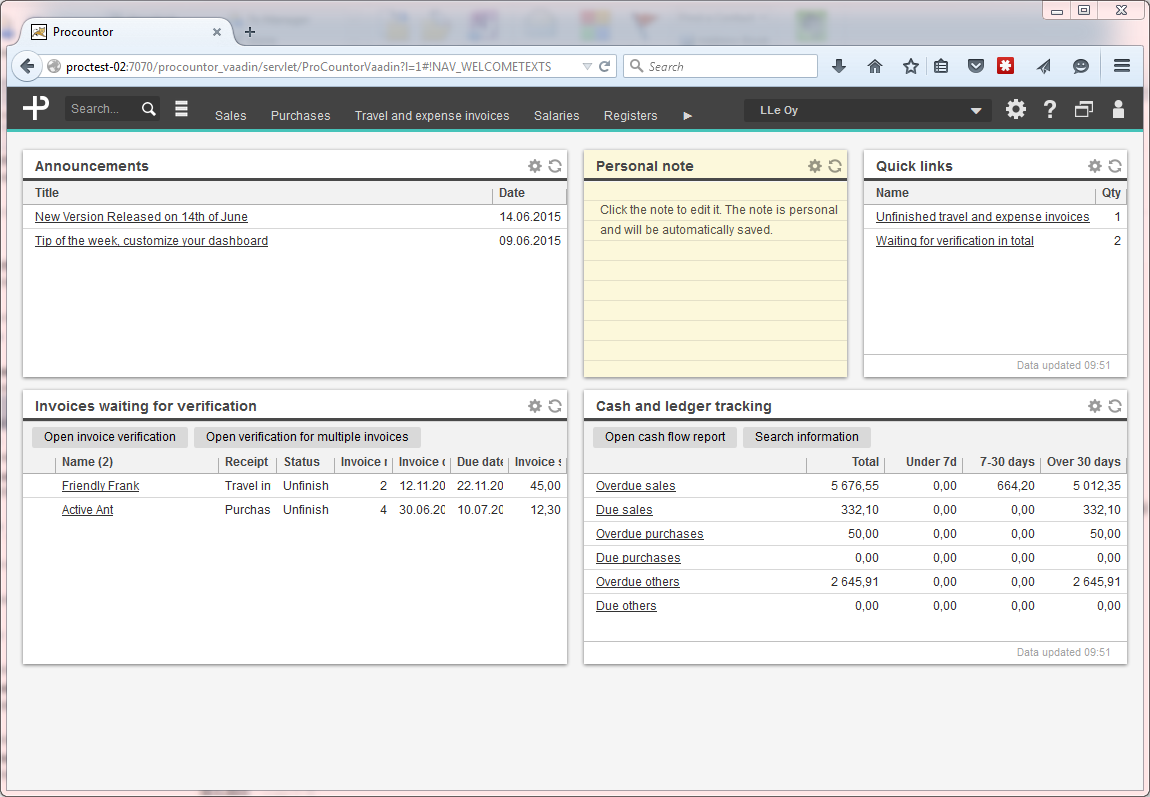 Procountor, the leading provider of electronic financial management software in Finland, recently completed their migration. The application had an over 10 year history behind it, at first as an AWT applet and then a Swing applet, with over 10 000 companies using it. It wasn't thus in any way a trivial task to make the migration. Procountor already had an abstraction level in front of their Swing implementation and thus decided to only create a new web implementation of their views in Vaadin – effectively running both a web version in Vaadin and an applet version in parallel, until the migration was done. This way they didn't need to cut down on new feature requests during the migration process.
Check out Procountor's case in more detail.
If you're interested in having your own Vaadin case featured in our success stories, contact us at marketing@vaadin.com