The people at Vaadin are at the core of our business, and with this series we want to celebrate their contributions. Plus, Vaadiners are quite a diverse and interesting bunch, so we thought you might be curious to know who's behind the scenes at Vaadin helping you build your web apps. Every few weeks we'll feature a different member from our team of smart, fun, and quirky #Vaadiners.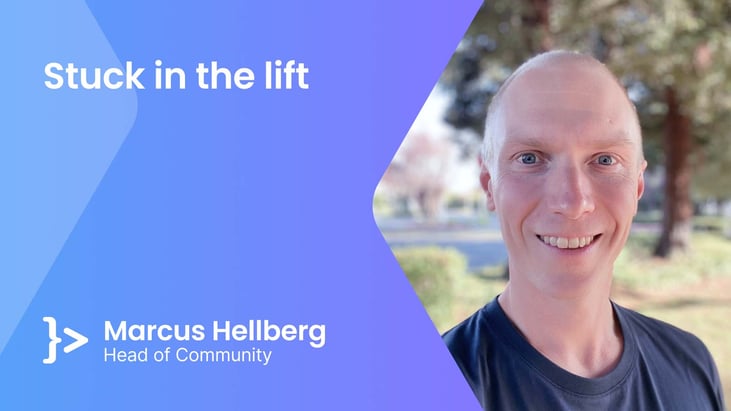 Meet our Head of Community and #Vaadiner since 2010, Marcus Hellberg. Underpinning everything he does at Vaadin, is his determination to improve developers' lives around the world. In addition to various Java conferences, you can also catch Marcus over on our YouTube sharing useful #VaadinTips videos, as well as full length tutorials like this one on how to build a modern web app completely in Java.
Describe your role at Vaadin in 3 words.
Improving developers' lives.
What is your most memorable facepalm moment at work?

Breaking the vaadin.com website with a late-night "quick-fix". Fortunately, I got it sorted out pretty quickly.
What surprises people the most about you?
I don't think there's a lot about me that surprises people. I try to be myself in all situations, so what you see is what you get for better or worse.
Why is UX important for workplace apps?
Workers are people. They have feelings. It's a sad state of affairs that companies can spend millions optimizing away fractions of a seconds from ordering a coffee online, yet at the same time people at the same company are spending hours a day using internal enterprise apps with horrible UX. I think more companies are starting to understand that improving workplace app UX is a good investment in both productivity and employee well-being.
What is one thing you're yet to cross off your bucket list?
Backpacking from Mexico to Canada on the Pacific Crest Trail.

Name your superpower.
Calmness.

Finally, how do you relax outside of work?
I enjoy spending time in nature and going on adventures. I try to go on 2-3 longer adventure trips each year, brining only the bare essentials and heading out into the mountains for a week or two. I blog about my trips on my personal blog https://marcushellberg.com/. I'm also really into cooking. It lets me combine two things I love: building things and eating.