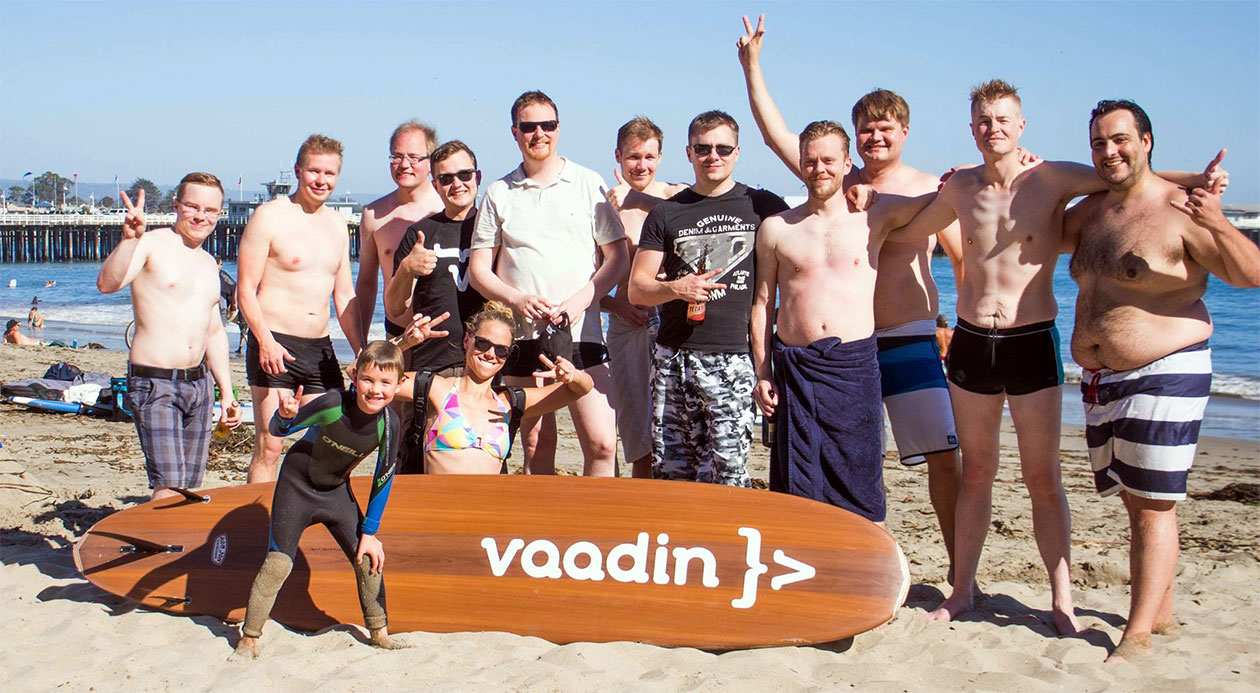 We are constantly seeking highly skilled software experts to join the team. The Vaadin team is constantly working on several projects, ranging from our own products (such as Vaadin Framework, Designer and Elements) to several customer projects around the world (examples at https://vaadin.com/success-stories). Needless to say, these projects do not get done without the right people.
In my role as COO, I've been discussing with dozens, if not hundreds, of job seekers during the past years, and noticed that Vaadin is not as known as a company, as it is as a technology. Almost everybody is interested in how big the company is and how we make money. On the other hand, the spirit in the company and employee's benefits play an important role as well.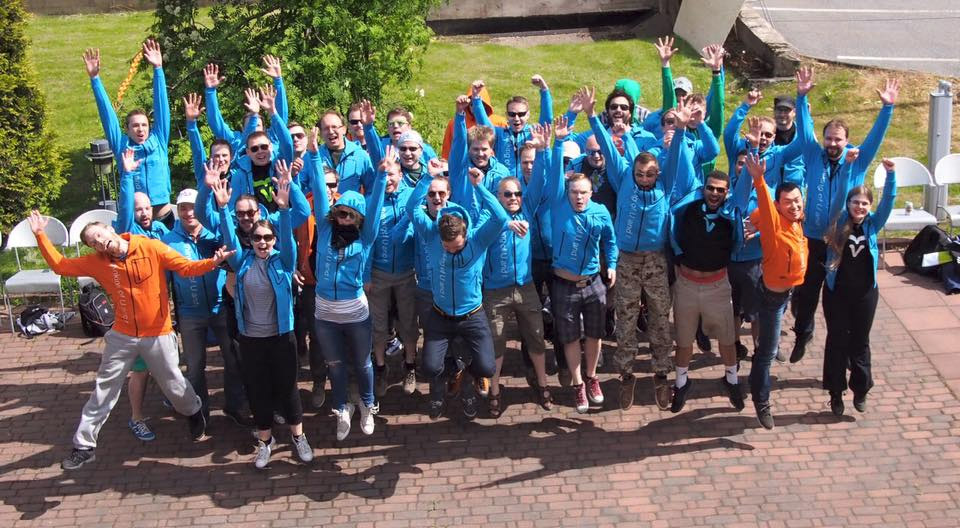 I assume that the more you as a job seeker know about us, the easier it is for you to become interested in Vaadin, approach us and apply for an open position. Therefore I've prepared a Top-10 list of the topics asked about at job interviews. And as an extra bonus, I've added one of the coding assignments you'll complete live at an interview once you apply, to let you see what kind of people we're looking for.
Vaadin in numbers - 93 persons from 13 countries, turnover €9M / $10M (forecast 2015), founded 2000.
Offices - Headquarters in Turku (Finland), other offices in Silicon Valley (US) and Berlin (Germany).
Business model - Open Source give-away. We are giving away Vaadin Framework and Elements for free, and selling commercial products and services to companies using our free products. 99% of Vaadin users are using only the free products.
Products and services - Our free products are Vaadin Framework and the coming Vaadin Elements. Our commercial products and services include Pro Tools (Designer, Charts, TestBench, TouchKit and Spreadsheet), Support, Training and Consulting.
Future plans - The goal is to become the #1 technology for building web applications. Vaadin Elements is the first step in that path, and there is more to come.
Growing fast - Vaadin has been listed on Deloitte Technology Fast 50 Finland and granted a Red Herring award for fast growth. The fast growth opens new opportunities for everybody in the company.
Top benefits - Our benefits include Health care, Accident and Travel insurances, 15 - 25 days paid vacation, 11 paid holidays, paid sick days and computer equipment of your own choice. The working hours are flexible and there is a possibility for remote work.
Learning - You can designate 10% of the working hours to your own projects and innovations related to the Vaadin user community. Additionally, we have a learning lunch every Thursday and there are regular courses and certifications available for employees, including scrum, java, project management and presentation skills. You can even give Vaadin related speeches in conferences!
Smaller freebies - Design offices, fresh fruits, Jura coffee machines, soda, breakfast, magazines, day care for your sick child, mobile phone and broadband subscriptions, vouchers for culture events and exercise lessons, and the list goes on.
Retreats and being together - Time spent together with the team and families is highly valued and there are plenty of opportunities for that. Recently there was an opportunity the work from the Suff Office in Santa Cruz for two weeks, we've been in Gdansk and had a sailing boat for the employees. There are smaller events and parties all the time, not forgetting the spouses and kids either.
The +1 thing to know about Vaadin that I promised in the title of this post is related to my own location, Turku, for which I'd like to put some good words. We have a great team and office here, that goes without saying, but there are other things worth mentioning, which do not go without saying. First of all, the Finnish school system has been constantly regarded as one of the best in the world. There is an excellent international school in Turku, and as all schools and universities in Finland, it's free of charge. Finland is also one of the safest and least corrupted countries in the world. These things, among many other, make Turku an ideal place to live for everybody.
I hope this got you interested in going and applying for our open positions at vaadin.com/jobs. Also, read more about us as a workplace on our facebook page.
Check out the open positions at Vaadin
PS. I challenge you to take the coding test below, which we used recently at a recruitment event. If you got it right in 10 minutes, let us know about it!
/*
The amplitude of an array is defined as the largest possible difference between two of its elements.

Write a function

int amplitude(int[] A);

that given a non-empty zero-indexed array A consisting of N non-negative integers returns its amplitude. Assume that the length of the array does not exceed 1,000,000. Assume that each element of the array is a non-negative integer not exceeding 5,000,000.

For example, given array A such that

A[0]=10, A[1]=2, A[2]=44, A[3]=15, A[4]=39, A[5]=20

the function should return 42.

*/

class MyApp
{
    public static void main(String a[]){
       System.out.println(amplitude(new int[]{10, 2, 44, 15, 39, 20}));

    }
}