A company behind the framework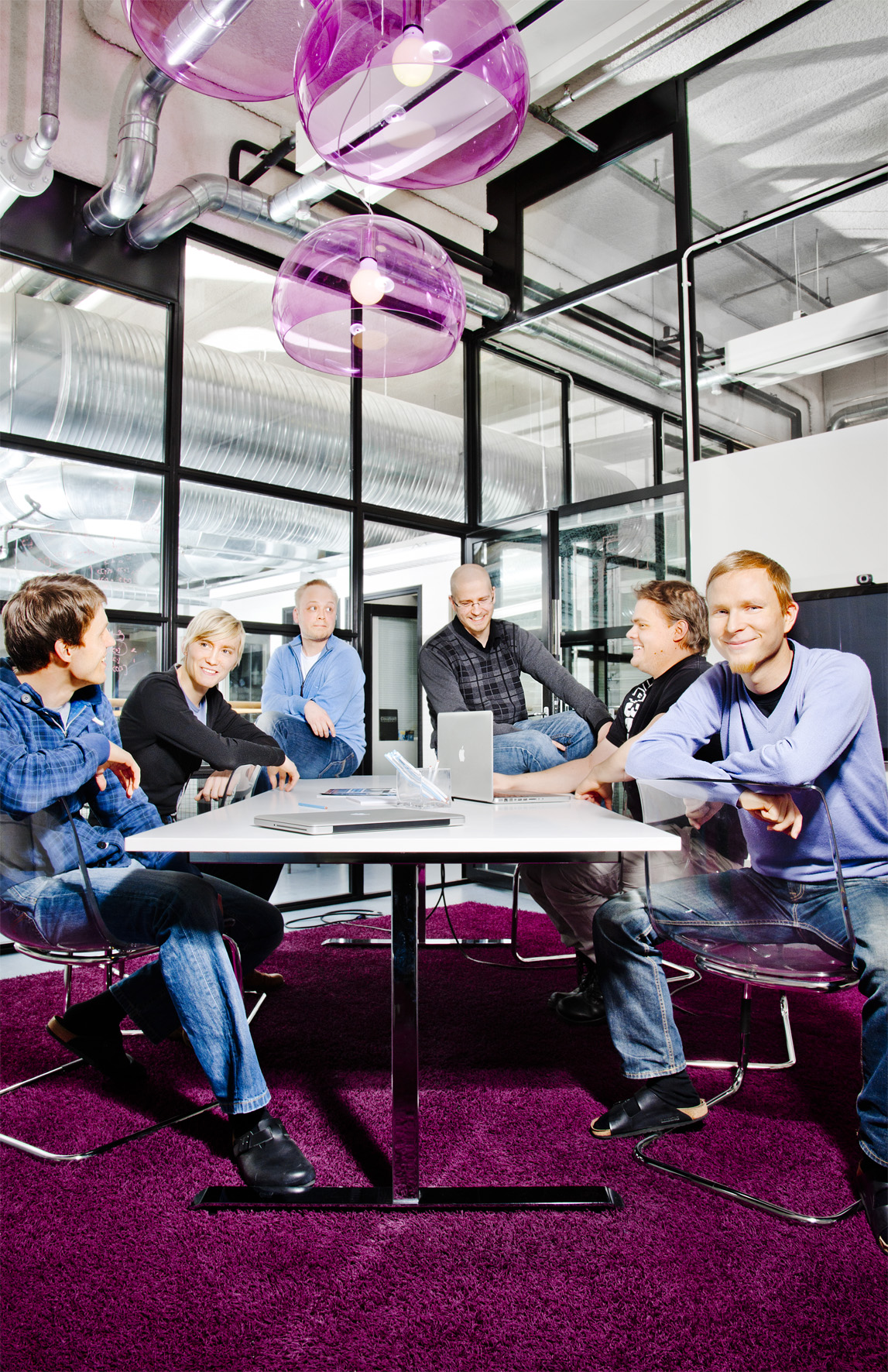 As some of you might know, Vaadin is not only a UI framework but there are also real breathing people behind it taking it forward all the time. Some might see this as a contradiction to the Open Source nature of the framework but we see it as an enabler. By having a dedicated R&D team behind the framework we can guarantee its future, something we see as especially important when the framework is being used by large enterprises across the world. It also makes it possible for us to give guarantees on the things we do. There are many examples of Open source projects, including Java UI frameworks, that have failed because there haven't been other people than hobbyists supporting it. We have been building and supporting Vaadin for the past 11 years and will continue to do so for at least the next 11 years.
Team
Vaadin (the company) is today over 50 people strong and growing. It goes without saying that all of us work with Vaadin (the technology) and most of us in collaboration with our customers. Our work varies from delivering complete JavaEE+Vaadin applications to working as a part of our customers' inhouse development teams. This has actually been our business model from day one, and at the same time the reason why we have been able to build Vaadin so that it meets real needs. If we would have only concentrated on building technology, the gap between our users and our builders would have been significantly larger. Today they all sit under the same roof.
Services
For almost a year now there has been a
"Who is using Vaadin"
widget on the front page of Vaadin.com showing some of the cases that Vaadin Ltd has done, as well as cases that have been made with Vaadin by someone else. There is also a semi-regular magazine called
Vaadin Dock
, depicting these and other cases. These cases were lately joined by two more extensive stories, one from the
insurance sector
and another from the
retail side
. Both of these cases depict the way we are used to working and what additional help besides the technology we can provide your team with, in both small and large cases. The user interface is at the end of the day your users' system and we believe that having a dedicated team of UI developers and UXs in an agile working environment creates the best corner stones for success. We currently work with companies in many countries, among others the US, Germany, France and the UK so don't hesitate to contact us if there is anything you are thinking of. Think of us as your UI-shore guys; flexible, quick and effective and people who take your end-users so seriously they are willing to travel across the globe to see them. And besides, what is the worst thing that can happen if you reach out to us? You might at least learn a bit more about the guys behind the framework.
For more information and questions, please contact: