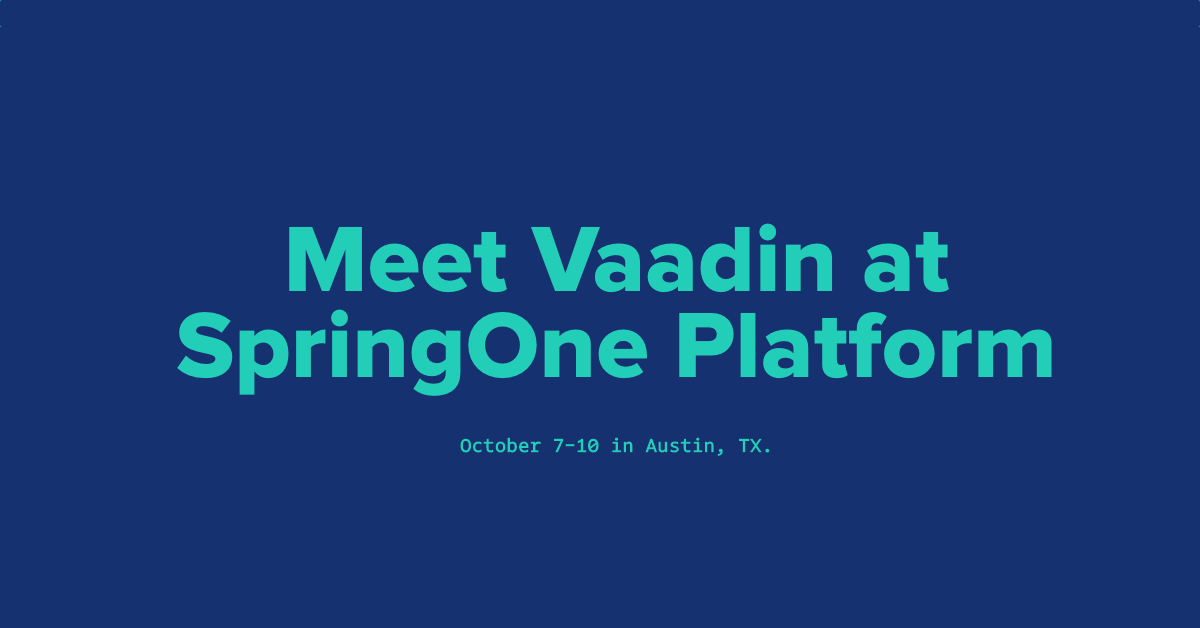 Next week is the highlight of the year for many Spring developers around the world. SpringOne, the largest conference for the Spring ecosystem and it's held in Austin, TX on October 7-10.
SpringOne is an opportunity to learn what's new and exciting and a great chance to meet community members.
Vaadin and Spring – a productive combo for writing web apps
Whether you write your apps in Java or Kotlin, Vaadin's big library of components and intuitive API make it easy to turn your idea into a professional-looking web app.
Vaadin comes with built-in support for Spring. You can use dependency injection in your views, use Spring Security to restrict access, and Spring Data to access your database.
Meet us at SpringOne
If you are going to be in Austin for the conference, be sure to swing by our booth in the expo area. We're just as happy to help you get started with your first project as we are helping you solve a problem that's been bugging you for weeks.