In today's world, employers no longer get to pick and choose the people joining their organizations. Today, tomorrow, and in the future, especially in our industry, people and talent choose their employers. Companies increasingly need to understand what is important for employees when they choose their future employer and consider what kind of workplace they want.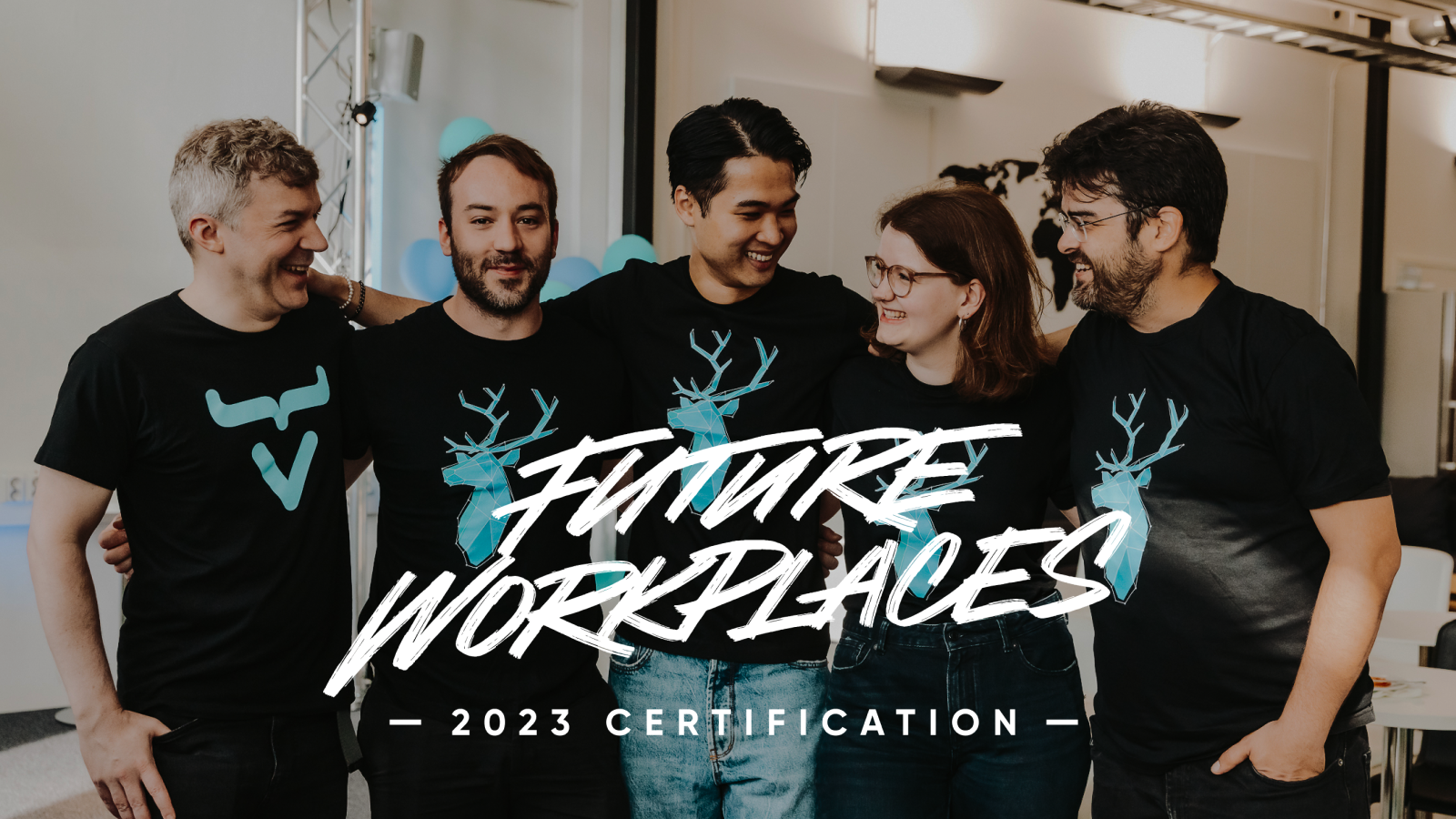 We at Vaadin want to focus on what is meaningful for our employees and how these meaningful factors are actually realized in everyday life at Vaadin. In a growing organization, every person must get their voice heard, and that is why we continuously ask and act based on the feedback received from our Vaadiners. The Siqni employee insight survey is one of the key tools we use to keep track of employee satisfaction, well-being, and engagement at Vaadin.
Vaadin earns Future Workplaces 2023 certification
This year, the results of the Siqni survey were excellent, and we received the Future Workplaces 2023 certification. This certification is granted to companies where the company culture is led with exceptional employee insight.
We place an exceptionally high value on this certificate because it is not based on examining employee satisfaction according to any predetermined model set by the management or a third party. On the contrary, the power is in the hands of the employees, who determine what is meaningful to them and how these meaningful factors are realized in their everyday life at Vaadin. Over 90% of Vaadiners answered the survey, which shows that people at Vaadin care about our organization, and almost our entire herd stands behind this earned certification.
Highlighting the importance of workplace flexibility
In expert organizations, having the freedom to work regardless of time and place is increasingly important - this is also true at Vaadin.
In the survey, freedom to work regardless of time and place, work-life balance, fair salary, and perks emerged as essential for Vaadiners. In addition, the top most meaningful factors included job security, strong camaraderie at the workplace, the ability to make decisions independently, professional colleagues, and meaningful work assignments.
According to the survey results, employees at Vaadin are satisfied with how Vaadin fulfills these important things. Especially the high overall satisfaction and the probability of recommending Vaadin as a workplace reflect this. The survey results also highlighted areas for improvement, and as we speak, we are planning the next steps based on the feedback.
We are delighted and proud of this great recognition we have achieved together! We are determined to keep the focus on being an amazing workplace and developing matters that are truly meaningful to our employees.
Vaadin as an employer
If you are interested in learning more about our company culture, take a look at the Vaadin culture code. It is an excellent snapshot of the building blocks of our culture, history, and what life's really like at Vaadin!