In the Vaadin Community Survey 2021, we asked our community members a series of questions to help us gain a better understanding of who is currently using Vaadin, why they're using Vaadin, as well as what are some of the most common things they struggle with when building applications with Vaadin. We use this information to improve our services, and what better place to gather feedback, improvement ideas and insights than from our own community?
We thought it would be great to share some of the survey results with you, but with a little twist. This time around, members from our Product Management team have chosen their favorite question or answer, and provided their insight on that particular topic below.
A huge thank you to everyone who took the time to participate in the Vaadin Community Survey!
Upgrade early, upgrade often
We have seen both Log4Shell and Spring4Shell during the last 6 months – two vulnerabilities that were easy to remotely exploit. They were and are still being actively exploited today. At the beginning of April, it was reported that 80% of Spring downloads were still for a vulnerable version. It is great to see that Vaadin users are becoming more eager to upgrade their dependencies. When you keep your dependencies up to date, it is trivial to apply a potential security patch or bug fix that you need.
Figure 1: On average, how often do you perform non-trivial upgrades to the dependencies of your projects?

More trust in own competence than in cloud providers
Hosting your applications on your own servers and taking care of authentication and security-related concerns without third-party integrations seem to go hand in hand. Considering the increasing number of security-related incidents in the software industry (data leaks, holding systems for ransom, etc.), it seems risky to take on the responsibility of designing, implementing, and maintaining your own authentication mechanism or solution. On the other hand, cloud providers and third-party authentication services are not bulletproof either. If you are having a hard time choosing or implementing the proper solution for you, contact us. We have experts who can help.
Figure 2: Where do you host your applications?
Figure 3: What type of authentication mechanisms or solutions do you use in your applications?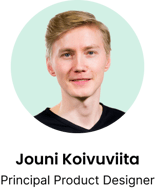 Vaadin users value their own productivity
This, if anything, is a self-fulfilling prophecy. We have made architectural choices, such as storing the whole component tree in the server-side session with the Flow full-stack Java framework, that put developer productivity ahead of other important concerns, such as performance and scalability. By making those choices, we are also attracting the types of developers who are in a situation where productivity is essential.
One typical example of this is a business application used by the employees of an entire company or their B2B customers. In either case, the number of users is most likely counted in hundreds or thousands, rather than the millions or even billions that might be the case with web apps aimed at consumers. At the same time, these applications have lots of complex business processes to support, and lots of data, such as orders or patient records, that it is natural to browse in a Grid and edit in a traditional form.
Figure 4: Which of the following is the most important for you?

Collaborative features in Vaadin apps have a bright future
While slightly more than a third of respondents replied that they don't have plans to include Collaboration Engine in their projects, mostly because they didn't see a use case or need for it, about 40% have some plans to try it out or are already using it. This shows the growing importance of collaborative experiences for users in business applications, which are only now catching up with consumer apps.
Figure 5: Have you tried Collaboration Engine?
What do we do with the survey information?
We want to support all of our users and their productivity. It is our mission to help developers build great user experiences that delight their end users. These surveys help us to ensure that we are catering to your needs.
Here are a few recent highlights of what we've been working on:
Launched the new Developer Portal
We reorganised a bunch of our developer content and gave it its own hub on our website. From now on, you can find all the tutorials, training videos and certifications, and other resources to help you build faster with Vaadin in the Developer Portal. It is a one-stop shop for all of the most relevant links a developer may need on their Vaadin journey.
A simpler release model
We heard your concerns about how the frequently changing Vaadin version numbers made it difficult to keep up, and so we simplified our release model. This simpler release model makes it easier for you to stay on the latest version while enabling us to focus more of our feature and improvement work towards a single version. We want as many users as possible to be able to use the latest version. To achieve this, we will mostly do minor releases that introduce new functionality without removing any functionality.
Vaadin brochure for business oweners
Find all the different features and business benefits of Vaadin included in our new brochure for business owners. The content is meant to aid the decision-making process for both developers and managers who are considering Vaadin for their company. To dive deeper, see our article on Why you should convince your boss to choose Vaadin.
For more information on where we're headed, be sure to watch or read the summary of our Vaadin Roadmap 2022 webinar.
Share your thoughts with us
We are always open to feedback, so please don't hesitate to share your thoughts with us. What would you like to see more of? Do you think we're missing something completely? Please let us know by commenting below!
In the meantime, stay up to date with all the latest Vaadin news by following us on Twitter, LinkedIn, and Facebook, or join our Discord community.