As mentioned earlier and repeatedly, we are at JavaOne and it is a blast! Interest in Vaadin and what we do has exceeded all expectations and we are quickly running out of the 1500 books we printed for the occasion. Lots of good questions and feedback. The interest has also spread out on twitter and various sites such as Hacker News. Some misunderstandings are inevitable of course, for instance Vaadin is not just "GWT with a skinnable UI", or atleast we'd like to think we have more to offer :).
The best thing with conferences like these is of course the ability to network and talk to various people so come by our booth (#634) and say hi and ask some tough questions! This is our booth, except more crowded: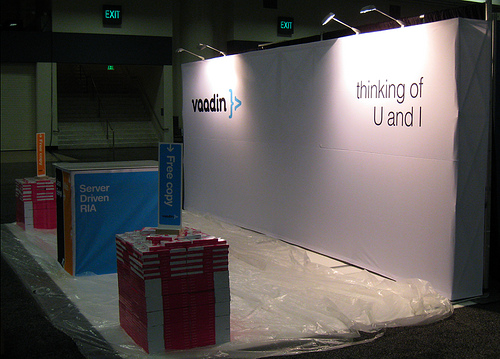 There are some books left still but when they run out you just have to let us tell the story instead, and we'd be happy to! If you aren't at JavaOne or you forgot to ask something, drop by our forums and ask there instead.
Lastly we have a few words of wisdom that Marc found when walking around San Fransisco: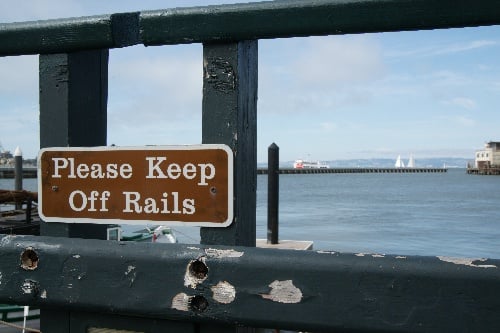 ps. Some of our JavaOne-crew are tweeting and posting pictures, Sami, Jouni and Joonas for instance.