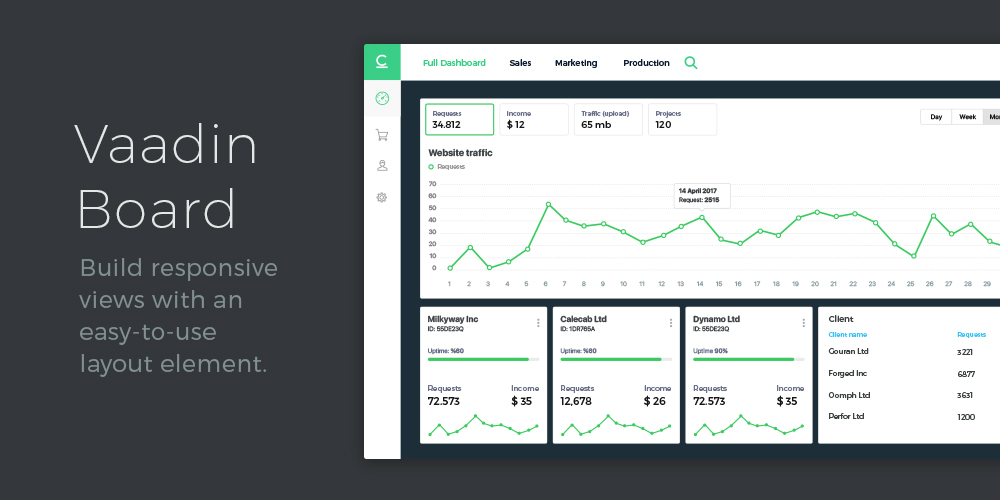 Today the Vaadin Pro team is happy to introduce Vaadin Board for Java. It is a Vaadin component for creating flexible responsive layouts very easily. No need to hassle with CSS, you just write plain Java code.
Vaadin Board can be used to create dashboards, intro screens, image galleries, or just to build application layouts, so that they will look great on different devices. We were aiming for a very easy API and responsiveness working out of the box, where you divide your application into rows, and then fill rows with components. Rows may also include inner rows that allow you to create very customizable layouts easily.

Vaadin Board is compatible with Vaadin 8.1.0-beta2 and higher.
Vaadin Board is commercially licensed and is available in both Pro and Prime subscriptions. We will be happy to react to your feedback and plan our further development based on your comments and proposals. So, please try it out and get back to us in the comments below.