The people at Vaadin are at the core of our business, and with this series we want to celebrate their contributions. Plus, Vaadiners are quite a diverse and interesting bunch, so we thought you might be curious to know who's behind the scenes at Vaadin helping you build your web apps. Every few weeks we'll feature a different member from our team of smart, fun, and quirky #vaadiners.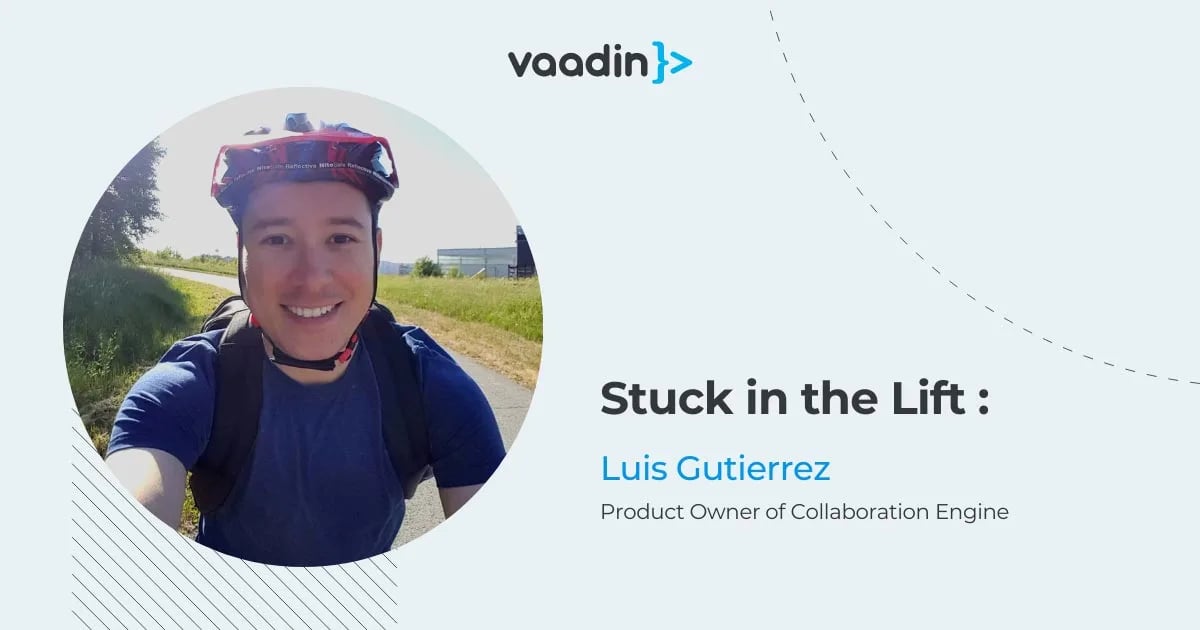 Meet #vaadiner Luis from Mexico! Luis joined the team in January 2019, and you may have previously seen him advocating for the Vaadin community, but today he's the Product Owner of our Collaboration Engine. Luis' day-to-day responsibilities include understanding Vaadin users' needs and the ever increasing demands of great UX in the world of web apps, in order to help his team build amazing collaborative features for Flow apps. Stay tuned for some of these features, but in the meantime get to know some fun facts about Luis 😉.

Describe your role at Vaadin in 3 words.
Users, team, communication.
What is your most memorable facepalm moment at work?
I must have had many but can't think of a specific memorable one. People say it's the small things.. And in this case I agree because it's not about the biggest facepalm but about those day-to-day ones that make up for it. Like saying "have a great weekend" instead of "week" on a Monday, or sending an email to the wrong person, or accidentally hanging up on a meeting.
What surprises people the most about you?
Having a sense of humor and not being boring outside work!
One of Vaadin's core values is to "keep it simple", how do you reflect this in your role?
Avoiding unnecessary work and focusing on the important things. Also when it comes to communication, I strive to avoid any fluffy explanations and keep things easy to understand.

Where is your happy place?
In any taqueria (taco restaurant/truck) in Mexico.
P.S. Forget everything you think you know about Mexican food, as most of it outside of Mexico is usually tex-mex.
Name your superpowers.
Reading about finance and politics, then spamming my friends with articles and unrequested discussions. Also, convincing people the food I cook isn't spicy.
How do you relax outside of work?
Biking, reading, spending time with friends and experimental cooking. Believe it or not, I also find watching webinars about product management relaxing.