The people at Vaadin are at the core of our business, and with this series we want to celebrate their contributions. Plus, Vaadiners are quite a diverse and interesting bunch, so we thought you might be curious to know who's behind the scenes at Vaadin helping you build your web apps. Every few weeks we'll feature a different member from our team of smart, fun, and quirky #vaadiners.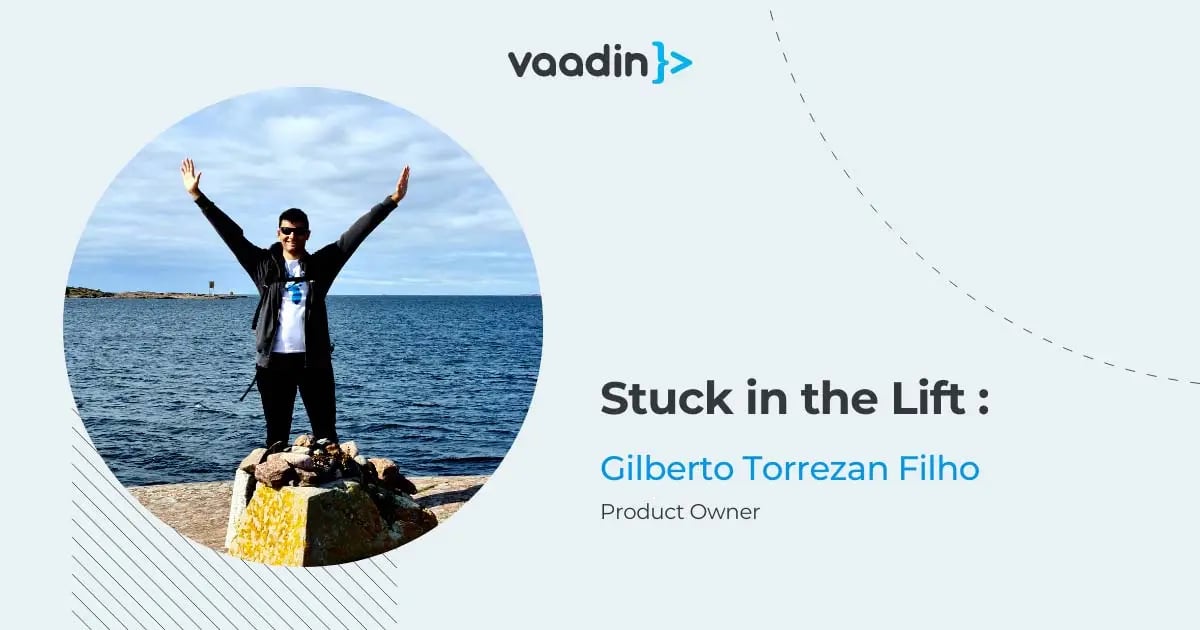 Meet #Vaadiner since 2017, Gilberto. After hearing that in Finland people ride polar bears, while listening to heavy metal, he left sunny Brazil to come check it out for himself, or so the story goes 😉 Gilberto is the Product Owner of our latest framework, Vaadin Fusion. His day-to-day tasks include getting in touch with our users, customers, partners and other stakeholders, understanding their needs, and prioritizing the work to be done accordingly. Get to know Gilberto better below!
Describe your role at Vaadin in 3 words.
Expectations and Communication Management.

What is your most memorable facepalm moment at work?
I accidentally subscribed everyone in the company to receive notifications for changes in a new GitHub repository, and we were constantly testing things out and pushing changes. It was an instant hit: everybody was cursing about it at once.

What surprises people the most about you?

I don't drink beer. Yep. Get over it.
Why is UX important for workplace apps?

A person spends a good chunk of their day working - and especially nowadays, working with collaborative tools from home. If such tools have bad UX, that automatically translates to a bad work experience, more stress, less productivity, and less fun. A job without fun is not a job worth doing.

Where is your happy place?

On top of my bike, cycling somewhere full of nature around me.
Name your superpower.

I can time travel. Nobody ever notices it because if I make a mistake that exposes my secret superpower, I just go back a little bit in time and fix the problem. Nobody ever sees it.
Why haven't I won the lottery yet? Because that would disturb the sacred timeline. Trust me, I'm a specialist. This is the way.
How do you relax outside of work?
Killing monsters, zombies and whatnot in some fast-paced video game. Oh, you asked about relaxing stuff? Ok, cycling then. I love cycling, and Finland is a great place to do that. Except maybe when the roads are full of ice.