Welcome to our new employee spotlight series Stuck in the Lift*. The people at Vaadin are at the core of our business, and with this series we want to celebrate their contributions. Plus, Vaadiners are quite a diverse and interesting bunch, so we thought you might be curious to know who's behind the scenes at Vaadin helping you build your web apps. Every few weeks we'll feature a different member from our team of smart, fun, and quirky #Vaadiners.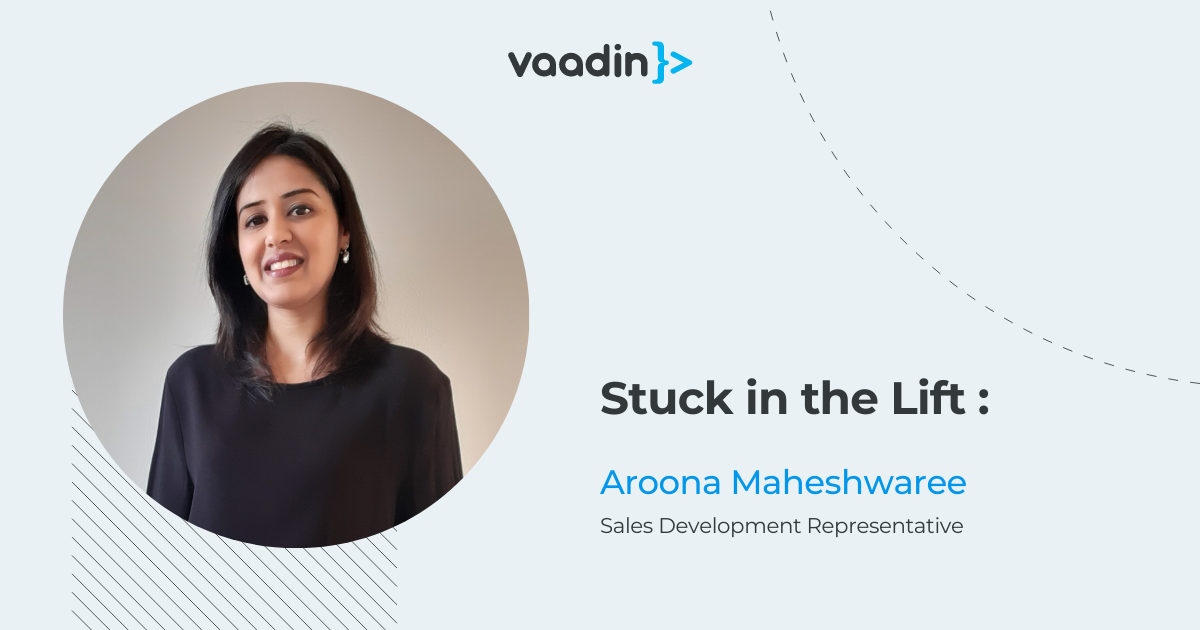 Aroona has been living in Finland for the past eight years. Before becoming a #Vaadiner and a Sales Development Representative, she has worked in the marketing departments of several Finnish growth companies. Now, she enjoys infusing her marketing charisma into sales, and is an overall ray of sunshine to be around. In her free time Aroona is a real foodie and enjoys cooking as a hobby. Find out where she's the happiest below!
Describe your role at Vaadin in 3 words.
Researching, emailing and calling.
What surprises people the most about you?
That I am in my 30's and a mother of a 5-year old.
Why is UX important for workplace apps?
So that people can enjoy their work.
What is your most memorable facepalm moment at work?
When I got to know that everyone bought the latest iPhone at the office, and I ordered a Samsung to save Vaadin some money :P
Where is your happy place?
A candy shop
How do you relax outside of work?
Dancing
Name your superpower.
I can fly (in my thoughts only as of now).



*As a company founded in Finland, there is nothing more awkward to a Finn than standing in a lift and having to make small-talk ;)