The people at Vaadin are at the core of our business, and with this series we want to celebrate their contributions. Plus, Vaadiners are quite a diverse and interesting bunch, so we thought you might be curious to know who's behind the scenes at Vaadin helping you build your web apps. Every few weeks we'll feature a different member from our team of smart, fun, and quirky #Vaadiners.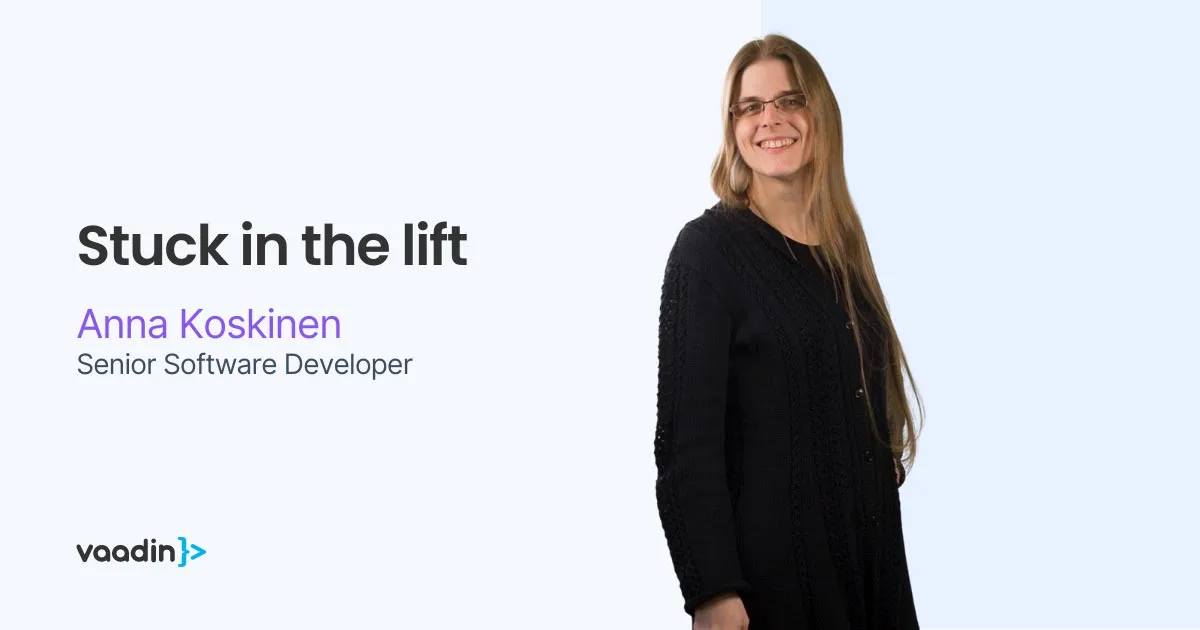 Meet #Vaadiner and Senior Software Developer, Anna.
Anna currently handles the majority of our Vaadin 8 maintenance. In practice that means; managing the regression tests within the validation and release builds, fixing annoyances, investigating and streamlining historical configurations and processes, and tackling some hairy corner case issues that require a deep dive into the internals of, say, Grid or LayoutManager or DataCommunicator. You can catch Anna actively contributing over on StackOverflow and our Discord server, where she helps you find the answers to your Vaadin related questions. So, be sure to join us there, if you haven't already!
Describe your role at Vaadin in 3 words.
Problem solving, maintenance
What is your most memorable facepalm moment at work?

I broke all the subscription services on our website for a few hours once. But I also fixed them!
What surprises people the most about you?
In addition to Computer Sciences and Mathematics, I've also studied Museology and Archaeology, and have a degree in Gardening.
Why is UX important for enterprise apps?
To allow people to concentrate on their actual jobs.

What is something you're yet to cross off your bucket list?

Might be nice to visit Iceland one day, except I hate flying.
Name your superpower.

I don't want one, superpowers are fun in films and comics but real-life people are amazing enough with regular powers. One of my personal specialties is cardboard box tetris.
How do you relax outside of work?
Films, TV series, books, puzzles...