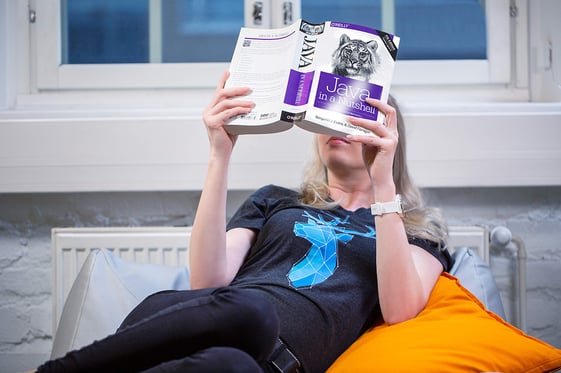 Learning is a complex process. Many different aspects, ranging from motivation to social environment, contribute to how we learn and gather new information. Even though we may think learning is an individual process, the contrary is actually true: it is a social activity, involving people, cultural context, and even language. When we keep this point of view in mind, learning together becomes more efficient and more fun!

This year, 2020, we celebrate the 25th anniversary of the Java programming language. You can join the celebration by sharing your tips, tricks, and hints on how to learn Java. As mentioned, learning is part of a bigger picture, and sharing knowledge with others can be more powerful than studying alone.

So, let's share our stories! I'd love to hear yours. How did you learn Java and what were your subsequent steps when you started to learn Vaadin? Tell us about your story, describe your learning path, and send it to me julia@vaadin.com by the end of March, 2020. I'll aggregate the answers in a blog post and share it to the community, for all to enjoy.

Still at the beginning of your Java journey? Start your learning path with our Java tutorial.