In Pro Tools, we always try to look on what our community does and figure out what some of the time consuming parts are. Our mantra is 'productivity' – build solutions that save the developers' time and thus save money for the company. Our two following projects are very much like that and I'd like to give you a sneak peek on what we are building.
Vaadin Board
It is very common for the end users of business applications built with Vaadin to see a common thing after they log in to their application. Some kind of dashboard giving the user an overview of all the data in the application in one glance. You can see this in our own Quicktickets demo, and looking at our most recent Success stories, 5 out of 8 have a dashboard as an intro screen, at the time of writing this.
We have started to build a responsive layout meant for layouting these dashboards, dubbed Vaadin Board. The main purposes of the initial release are to give an easy API for you to very quickly lay out your widgets, as well as give a responsive behaviour that looks very good on all screen sizes and devices.
Instead of building a lot of additional features upfront, we are going to push this out to you as soon as possible. We want to keep our options open and let you voice your opinions about which direction it should take from the initial release onwards, be it themes, captions, gutters, alignments, resizing, reordering, bundled widgets, maximizing widgets, edit panels, saving configurations, or something completely different.
I'm eager to get this product to you and hear your feedback on it! Here is a sneak peek of a very (very) early version.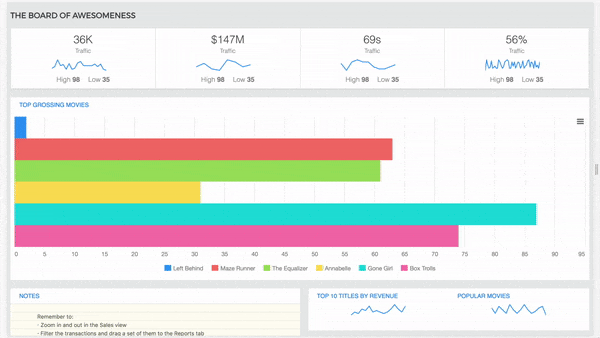 Application kickstarter stubs
The majority of Vaadin's business comes from building a free, open source framework and offering tools and services to build full business applications with Vaadin Framework. This is how we have financed the development of the free framework for the last 15 years and thousands of full blown business applications have seen production during that time. With all that app-building, we have a lot of in-house knowledge on what are the best practices in building business applications. We want to share this knowledge with you.
We are building something that we call Pro Kickstarter to help you get started with your projects, enabling you to skip the setup phase and jump directly into focusing on your business needs.
It is a fully functional end-to-end business application showing the best practices on how to implement each layer of your application, including view management, business logic, and database calls. Additionally, some of the most common needed business features are premade, such as login and user management, an example master–detail view and a dashboard view with charts.
Feedback is welcome
We will try to release an initial release of our upcoming products as early as possible, to show them to you in the coming months.
I'm very excited to show you the things that we are building. Please share your thoughts on them. If you have any fancy ideas for the new Pro Tools, I'd be happy to hear them in the comments below.