You have had a chance to get to know some of the Vaadiners within these previous weeks. I hope you have liked what you have seen thus far, and there is more to come.
Meet more of our talents:
Get to Know Vaadiners #10 Eero Mäkelä, Brand Designer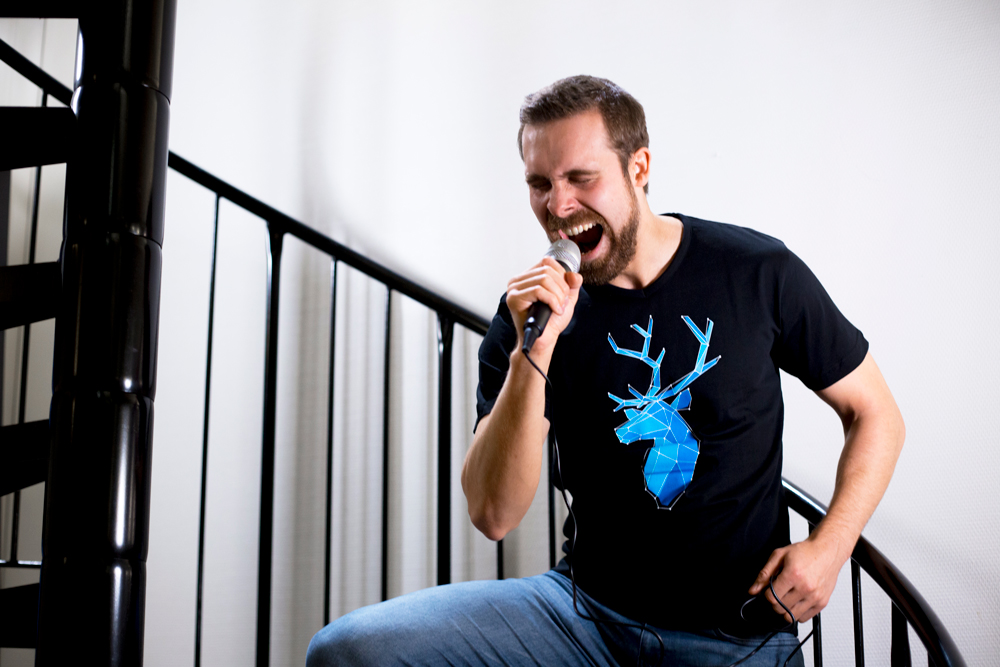 Hey guys! My job in Vaadin revolves around making sure we look and feel good to y'all wherever you see or meet us! On my time off I love to rock my socks off, be it at an open stage or at home.
Get to Know Vaadiners #11 Julia Toivonen, Marketing Communications Specialist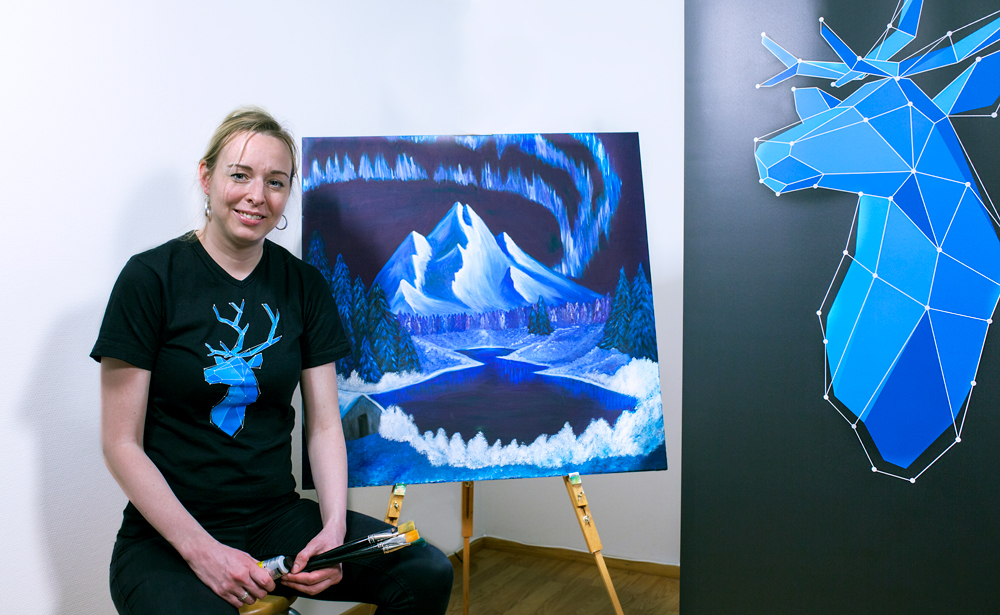 Hi there! It's me, an energetic and passionate social media blogger. I'm responsible for bringing the best from Vaadin to the community. You can also see my handiwork behind Vaadin events. I enjoy my work, as I get to keep in touch with other people and travel around the world.
Keeping my free time and work at balance, I paint, dance and read. I have been painting since I was eight. My creative mind is constantly looking for a new challenge, and usually, I find myself outside my comfort zone. To keep my mind busy, I love reading psychological books. Dancing, especially Latin dances, is close to my heart and I enjoy the rhythm.
Get to Know Vaadiners #12 Jan Rucidlo, Vaadin Producer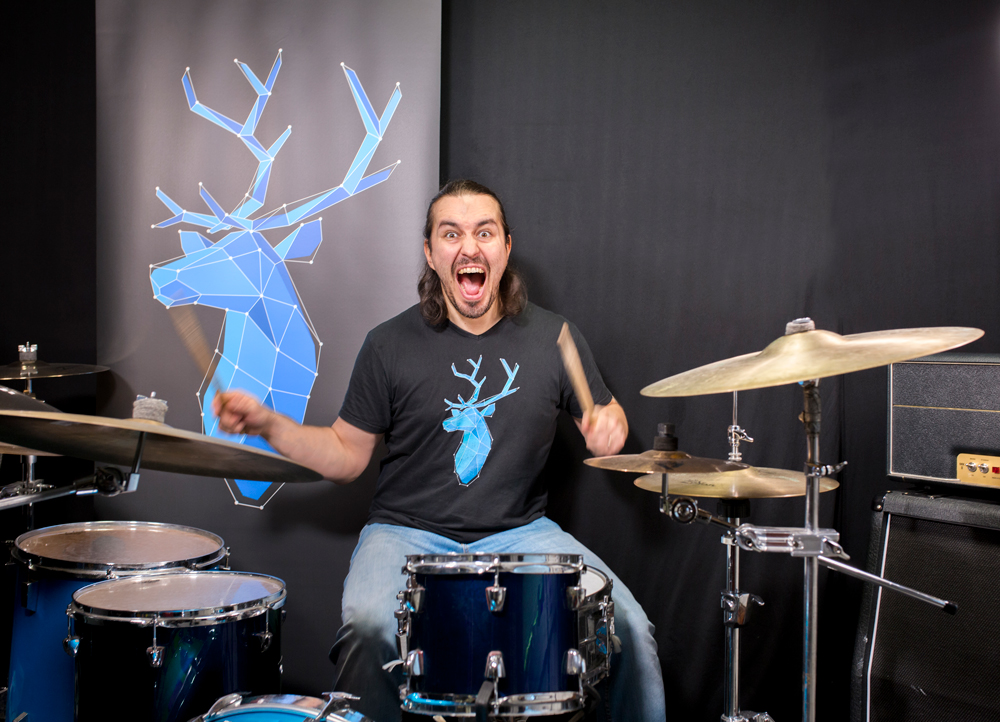 Hello people! I'm Jan. My job at Vaadin is to take care of video production, as well as photography, hence Vaadin Producer. Basically, I go through all designated videos and fix possible glitches, master audio, add splash screens, fix colors if needed, and check the overall look of the video. I've also taken most of the Vaadin photos you see on our website, social media etc. I graduated from a film school here in Finland in 2016, and am very keen on videos, sounds, photos, films and especially music. Speaking of music: on my free time I try to play the drums as much as possible. I started playing in 1996 so I'd say it's more like a lifestyle rather than a hobby.
Get to Know Vaadiners #13 Tim Hagström, Account Manager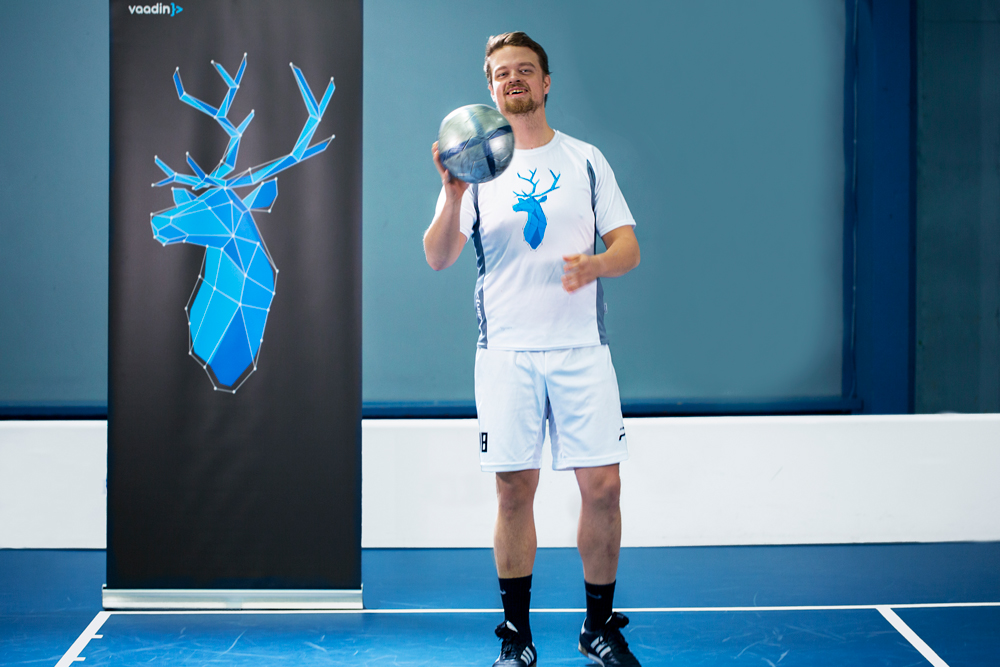 Hey! I'm Tim and I've worked at Vaadin for a year now. I guide our customers with technical evaluations, make sure they understand our licensing & pricing and assist them with all aspects of buying our products.
On my spare time I play futsal, football and even coach a bit. Football in all aspects makes life better. Nature is a second home for me and hiking trips to Lapland during the summer is a must! Nothing beats picking some mushrooms and cooking them with some fish by the lake.
Get to Know Vaadiners #14 Jens Jansson, Product Manager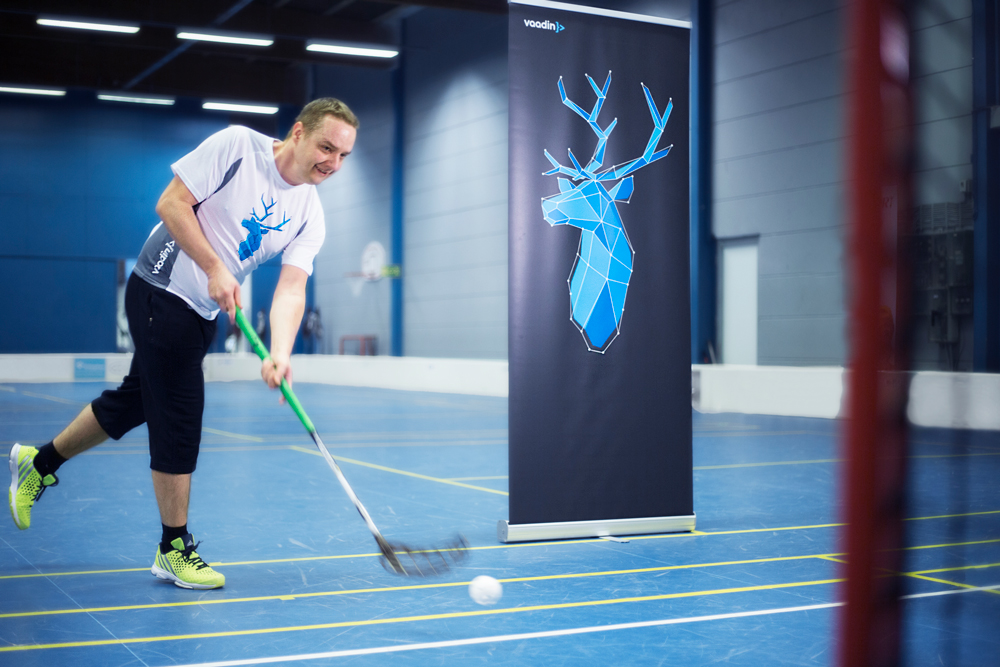 Hey! My name is Jens. I've been at Vaadin for 10 years now. I've been a developer, consultant, trainer, project manager, and lately product manager. I talk with the community to better understand our users' needs, and form plans for products that help devs succeed.
Outside of work, I spend a lot of my time with my kids, who are 5 and 1 years old. I regularly play with the company floorball team, I run, and during the late hours of the night I'm an active gamer.
Get to Know Vaadiners #15 Viktor Lukashov, Vaadin Developer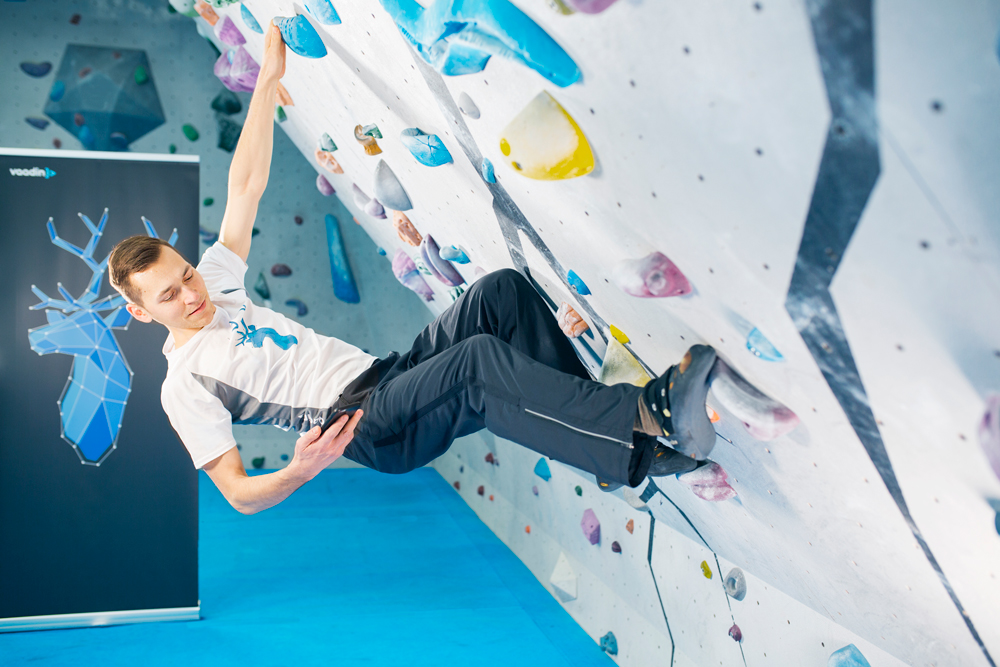 Hi! After creating my first website over ten years ago I've been a developer, project manager, solution architect and trainer. Now I am focusing my efforts at creating the next generation of web components frameworks at Vaadin in Finland.
If I'm not doing anything related to tech or computers, you could find me trying the limits of my body in activities like ice swimming, rock climbing, or riding a snowboard. The most important part in doing that is to get offline - or else technology won't let me go.
Get to Know Vaadiners #16 Gilberto Torrezan Filho, Vaadin Developer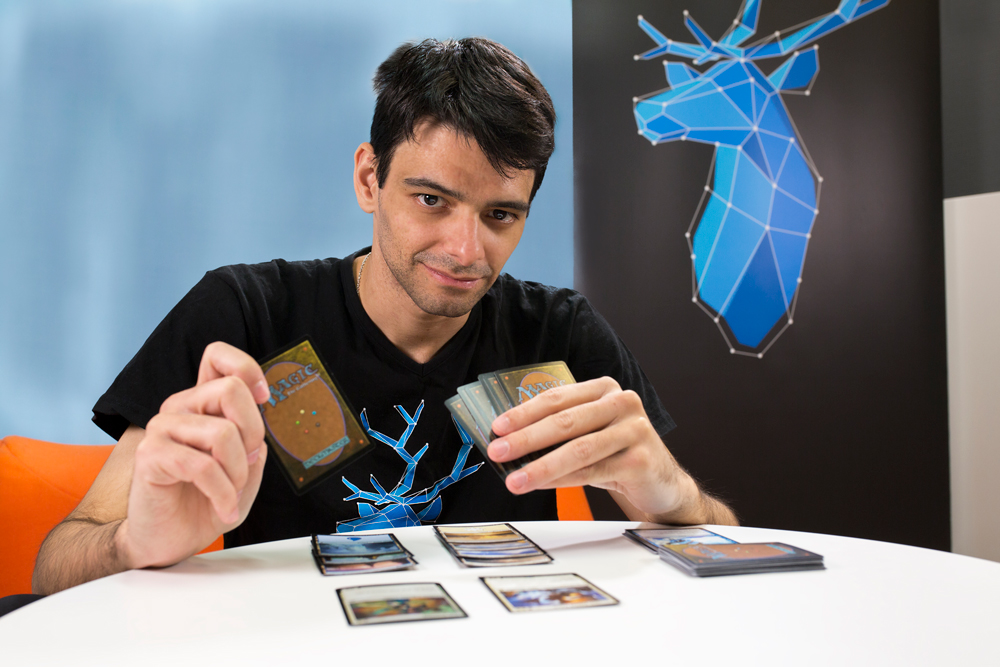 About a year ago, someone told me I could ride polar bears while listening to heavy metal somewhere here in Finland, so I left Brazil to start a new life in the land of saunas.
Before Vaadin, I worked in two startups, doing a bit (or a lot) of everything - from coding to sales - which helped a lot in developing skills outside the technical bubble. Now I'm helping developing Vaadin Flow, the Java server-side part of the Vaadin Platform. You can see my work on Github, since the project is open source ;-)
Outside the office I enjoy my free time playing games - card games, board games, video games, role playing games, rock-paper-scissors, you name it. Geek stuff, you know (orcs with lightsabers flying on brooms casting spells to defeat Cthulhu - type of things). I also enjoy cycling to a random direction just to see up to where can I go - either I hit the sea, or exhaustion hits me first (and then I need to come back...).
(If you know what my picture is about, I should warn you that I'm about to attack with a 4/8 double strike with trample. Get ready. If not, then just listen to "A Kind of Magic" by Queen and you're fine)
Get to Know Vaadiners #17 AMahdy Abdelaziz, Developer Advocate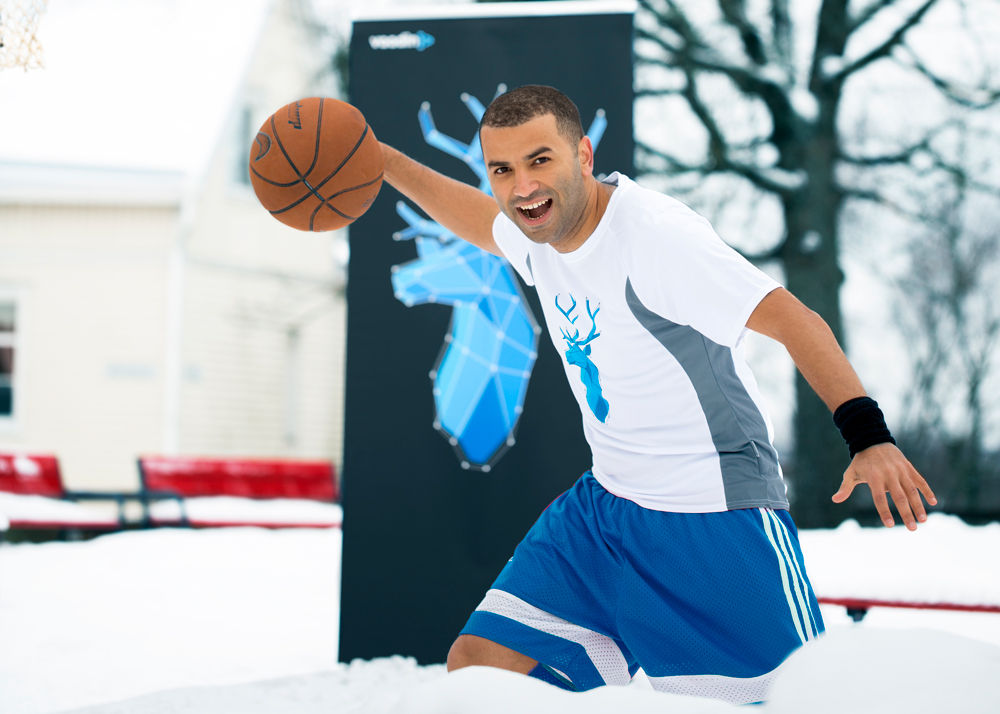 Hey there! I fell in love with coding many many years ago, eventually I started to give trainings, and then ended up working in the developer relations team at Vaadin. My primary goal is to produce content that guides developers to make quality web apps. You will find my work mostly on Github, different blog channels, and nevertheless, speaking in conferences and meetups near you.
If I'm not inside an aircraft flying from one country to another, then I play basketball. Whenever possible, as you can imagine from the picture, playing in -5 degrees is not always possible. Basketball is an old hobby that I enjoy a lot, but I'm pretty flexible into trying new sports as well as any outdoor activities.
Get to Know Vaadiners #18 Sami Ekblad, Community Manager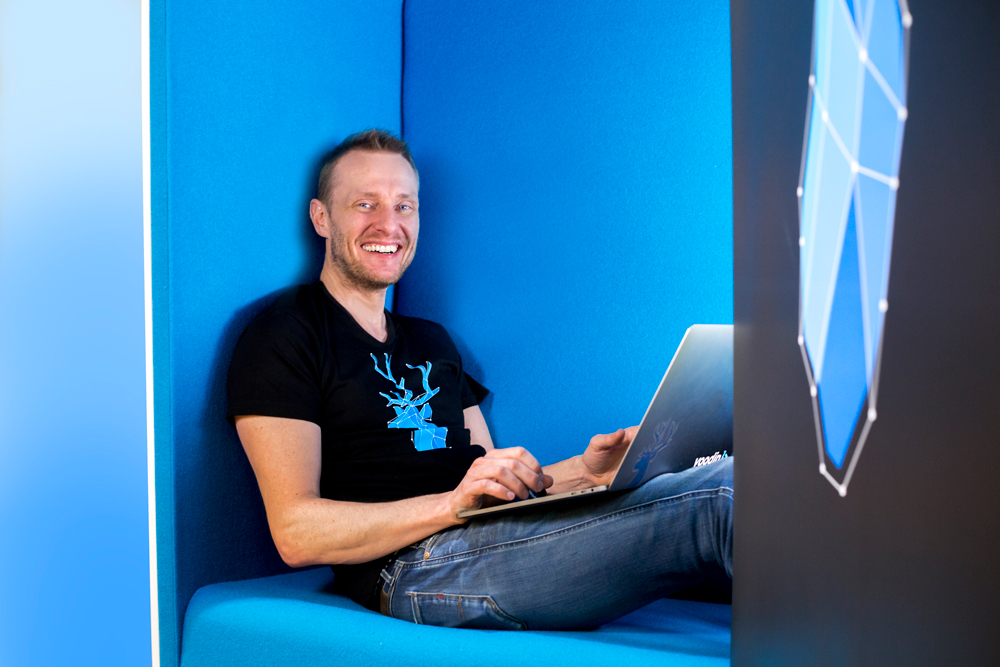 Hi everyone! I'm Sami, one of the original members of the Vaadin team and like you might have guessed, that involves a lot of different things to date, from technical product development to sales, from speeches to consultancy, all the way to company strategy. Now working as Community Manager, I'm helping the growing community of Vaadin developers to share their skills with others.
During my out-of-office hours, I really like to explore new stuff and try out new things, keep up some sports, like sailing and orienteering, and enjoy the Finnish nature. But DIY genes are strong in me: some handcrafting, woodworking mixed with practical programming projects. In GitHub, you can find various of my hobby projects e.g. for IoT, Arduino, OpenCV, GPS tracking – and of course some useful Vaadin UI components. Keep learning by doing!