The Vaadin team is once again gearing up to start our journey to JavaOne, San Francisco!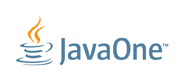 JavaOne is the largest Java conference of the year, that gathers all the Java enthusiasts together in San Francisco to share their knowledge of and experience with all things Java. The 18th JavaOne includes many keynote presentations and hundreds of technical sessions, hands-on labs, BOFs, and awesome parties. Java keeps moving forward to the future and experts from Oracle and Java communities worldwide are sharing unique, practical, and hands-on content during the week. From 22nd September till 26th September, San Francisco, is the place to be for all Java experts in the world!
Booth
When wandering around the Hilton Hotel Grand Ballroom Exhibition Hall, come and meet us at our booth #5106 . You'll get a fresh copy of Book of Vaadin and we printed a brand new edition of Dock magazine for the event. If you can't pick up a printed copy at our booth, take a look at the latest version online later this week.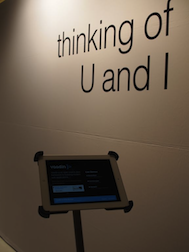 Meetup
Join us for the Vaadin Developer Meetup in San Francisco on Tuesday September 24th, 2013. This is a good opportunity to meet other Vaadin and GWT users as well as discuss about the status and future of these leading technologies for building web apps in Java. You can also invite your coder friends and colleagues along. Please enroll for the meetup now so that we can prepare enough food and drinks for everyone.
Speeches
We managed to get two speeches to JavaOne this year. Our main man Henri Kerola's first session is 'Play with Vaadin' at Yosemite B/C on Monday 23rd September at 7:30PM and the second session is 'Building Vaadin Applications with Pure Scala' at Hilton - Golden Gate ⅘ on Tuesday 24th September at 5:30PM. Still pondering whether to attend the event or not? Follow us at the event from Vaadin Twitter and hope to see you there!