JavaOne 2012 is soon here and Vaadin team is gearing up to fly to San Francisco!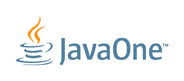 JavaOne conference brings together members of the Java community around the world to share their knowledge of and experience with all things Java. The 17th JavaOne includes hundreds of technical sessions, hands-on labs, and BOFs. From 30th September 'till 4th October it is the place to be for all Java geeks in the world.
If you are attending the event, don't miss us at Hilton Hotel Grand Ballroom Exhibition Hall on our booth #5502. By the way, we edited and printed a brand new edition of Dock magazine for the event. If you can't pick up a printed copy at our booth, here's a little secret for you.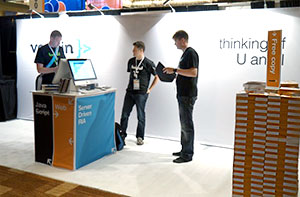 You can also join us for our JavaOne meetup in San Francisco. October 2nd we will have a fairly informal Vaadin & GWT Meetup in Hotel Serrano (it's just around the corner of JavaOne). Everyone's welcome to talk with other Vaadin users starting from 5pm. We'll have some Vaadin-related presentations too. More information on our meetup page.
Still on pondering whether to attend the event or not? Check 25 reasons to attend JavaOne 2012.
Follow us at the event from Vaadin Twitter and hope to see you there!
Ps. Hope that our luggage will arrive to San Francisco as well...