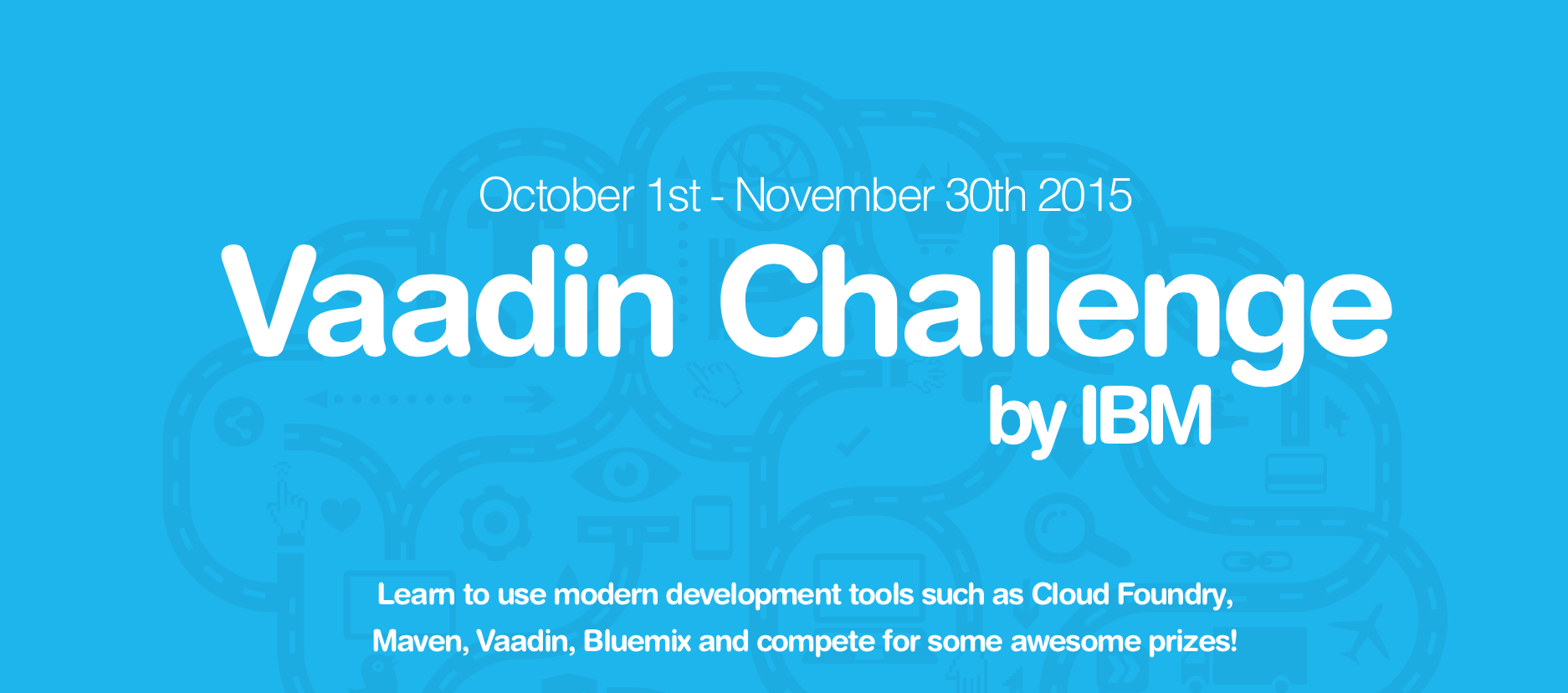 The Vaadin Challenge is over and we have our winners! It was a long journey with many assignments ranging from learning to use the basics of Vaadin to creating a Sign in screen with Vaadin Designer and from using Cloud Foundry to creating your own Watson-based-app using the Vaadin Bluemix Boilerplate.
But without further ado, the winners of Vaadin Challenge and thus the winners of an Apple Watch, an iPad and a GoPro camera are:
Marco Collovati, 898 points
Manolis Sfendilis, 892 points
Iyad Nahas, 891 points
Applause and a standing ovation to all of you! The challenge consisted of 9 steps, each of which was scored from 0 to 100 points so the top-3 really made a great job! The final step in the challenge was to create something innovative, which at the top meant the following apps:
We had over 400 participants from 77 countries and over 50 of you made it to the final challenge. A huge turnover that far exceeded all our expectations!
Check out Vaadin Challenge results