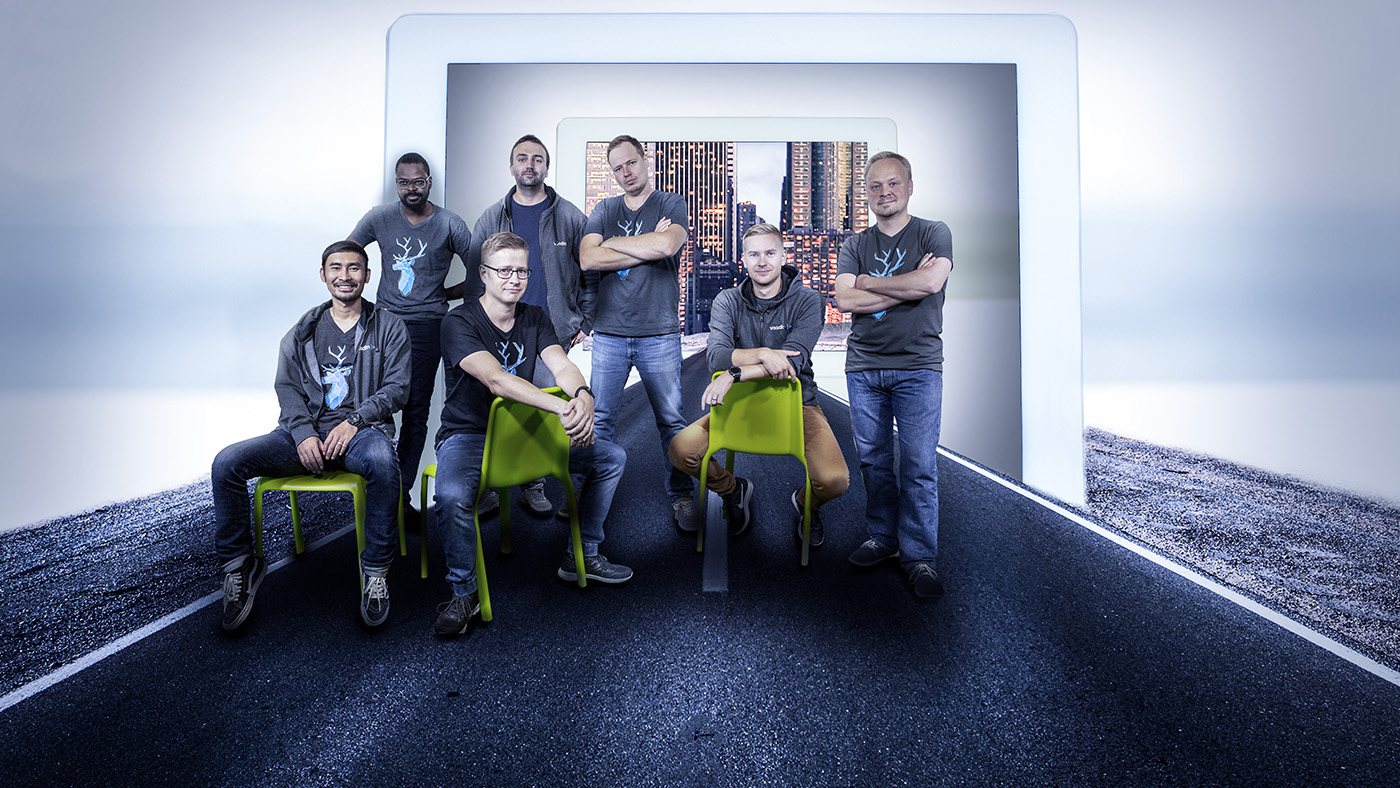 There are numerous talents working at Vaadin and you had the chance to get to know some of the individuals last spring. Let's now take a look at the teams. The first one of them:
Design Team
The Design Team consults our customers' teams and helps them make great web applications. They offer a comprehensive set of design services, all the way from early phase concepting to tweaking the last pixels into place. The team's approach is based on deep understanding of the needs and goals of both users and the business. Producing real insights and transforming those into concrete assets has made their contributions really valuable to customers around the world.
According to the team, the secret sauce for their success is simply creating shared understanding and vision of what you are building. You need a solid model of the problem domain, and to know your users' needs and goals inside out. But it's also crucial to ask the same questions from your stakeholders and developers and get them onboard. The most challenging situations the team has seen have been ultimately caused by miscommunication or misalignment between these two internal roles.
Working with a huge, global customer base ranging from small teams to Fortune 500 companies has exposed the team to multiple business areas. As a result, they have built quite a unique and holistic perspective to business application design and development.
When asked about their favorite work, the team politely dodges the question. Every project is a great opportunity to understand people better and help customers build better products for their users. Although it's a bit sad to sign off from a project, it's still rewarding to know that hundreds of thousands of users are using the business apps you designed every day, and that your contribution helped make their work more efficient and ultimately their lives a tiny bit better.