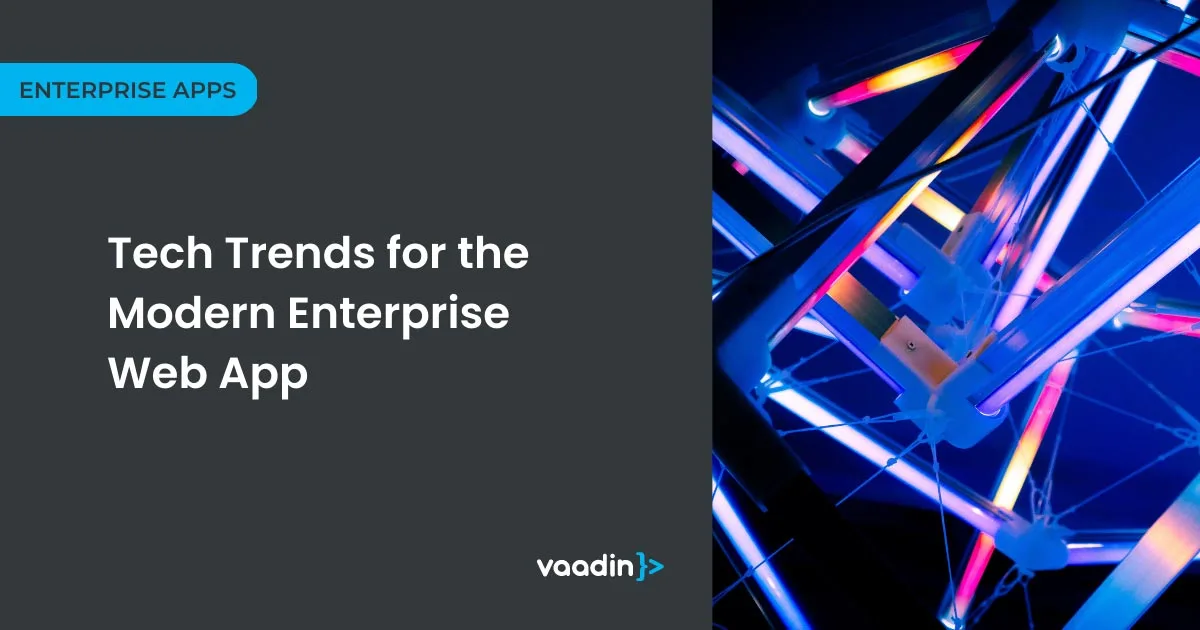 Organizations of all sizes across multiple sectors are focused on digital transformation initiatives. This is no surprise as we all know the benefits and impact can accumulate such as streamlined processes, improved agility and efficiency, as well as meeting the growing demands for user experience.
Digital transformation is just one of several trends impacting enterprises in 2021 and beyond. Every year, Deloitte highlights key technology trends that are likely to transform businesses within the next 18 to 24 months. We took a dive into Deloitte's Tech Trends 2021 report to see how our customers can capitalize on these trends and take their enterprise web app to the next new level with the help of Vaadin.
Let's take a closer look at a few of the individual trends.
Trend 1: Core Revival
In the current economic climate, it's more strategically important than ever to help your legacy core systems support the agility, innovation, and new modes of working that fuel that digital potential." Many IT leaders "want more from these investments than mere improvements to the enterprise IT plumbing—they want to create a lasting foundation for innovation and competitive advantage.
- Deloitte Tech Trends 2021 Report
As technologies age, new platforms emerge, customer requirements change, and expectations for user experience grow. We have seen this first hand as numerous organisations work with Vaadin to modernize their applications.
Legacy applications run up high maintenance costs over time and integrate poorly with current technologies, such as cloud services, mobile computing, and data analytics. Modernization helps enterprises address accumulated technical debt and bring their apps into the modern age, which has a direct impact on the bottom line.

For example, by migrating their old software database to a new database that runs together with the ERP, Turo Italia was able to remove 90% of the overhead in the reporting of non-conformities, and substantially increasing efficiency. Modern enterprise apps can better support the agility, innovation, and new ways in which companies and employees actually function or work today.
Find out more about this trend at Deloitte.
Trend 2: Rebooting the Digital Workplace
The digital workplace represents a fundamental shift in the way work gets done. Organizations are embracing technology to optimize individual and team productivity, collaboration, and the employee experience at large.
- Deloitte Tech Trends 2021 report
The nature of work and the traditional office have taken a whole new meaning in 2021. Due to the pandemic and abrupt shift to remote work, teams now span across the globe to meet, work and collaborate online. This calls for novel solutions to streamline teams' digitized workflows and processes.
For example, with real-time collaboration built into enterprise apps, teams can do away with confusing and repetitive workflows made up of multiple, third-party collaborative tools.
While developing Vaadin's Collaboration Engine, we saw first-hand the impact this feature can have on team productivity. By replicating the immediacy of in-person, face-to-face teamwork, Collaboration Engine enables teams to collaborate on projects, edit forms, and chat between other users directly within the business app - all in real-time.
As a result, digital workflows are simplified, increasing individual and team efficiency, while improving UX and the digital employee experience. Try out our demo to see Collaboration Engine in action.

Find out more about this trend in Deloitte's report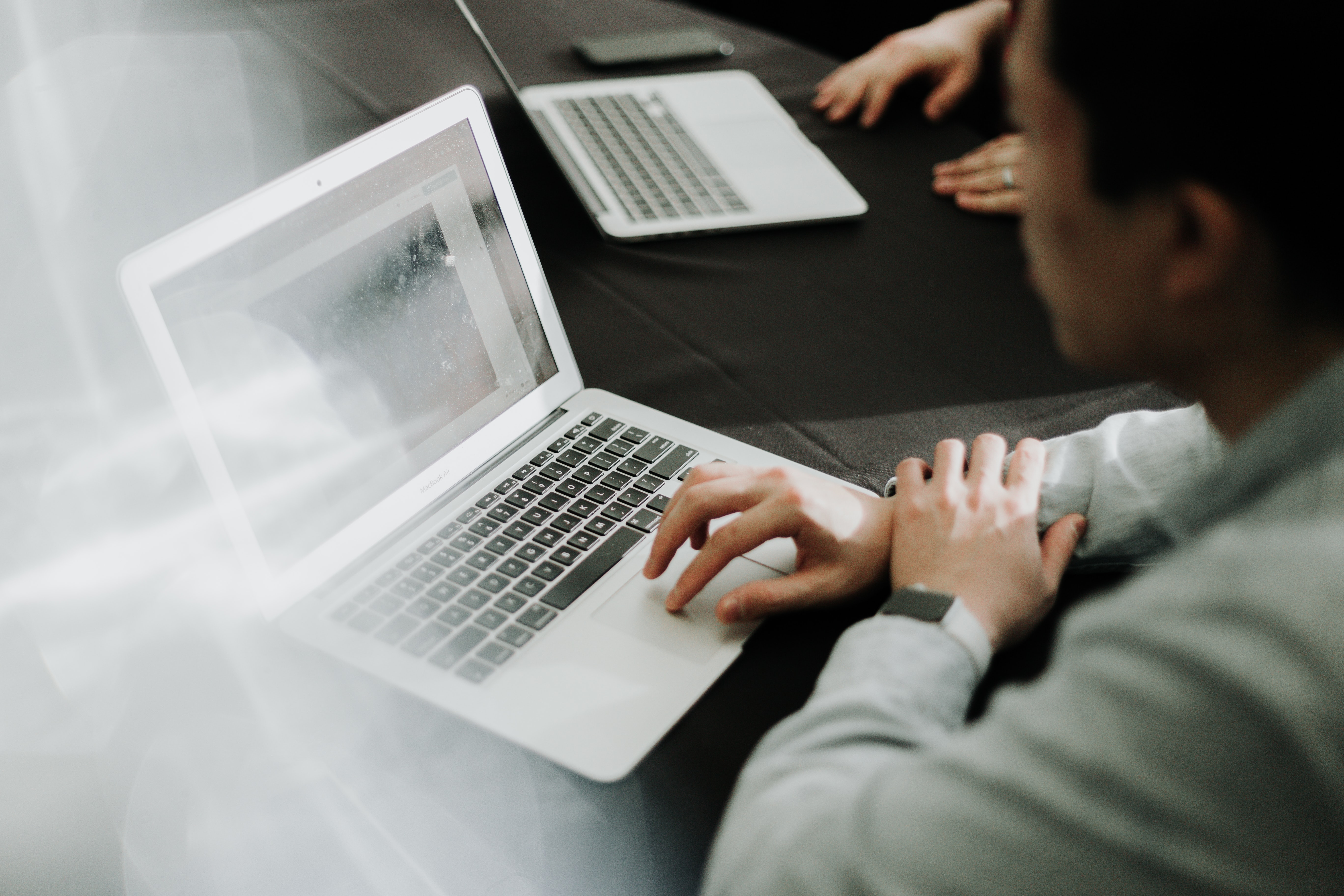 Trend 3: DEI Tech and Tools for Equity
We expect enterprises looking to close this readiness gap to increasingly use technologies to support DEI [diversity, equity and inclusion] outcomes across all aspects of the employee journey—from talent sourcing and selection through employee experience, compensation, retention, and development.
- Deloitte Tech Trends 2021 Report
Studies show that companies with inclusive cultures are more likely to be innovative, high-performing, and outperform shareholder returns fourfold in comparison to others. And CEO's recognize this impact as 96% of them see improving DEI as a strategic priority.
Another component of DEI that should not be overlooked is accessibility. As companies build more inclusive cultures, CIOs and technology leaders are at the forefront in designing, developing, and delivering technology to address DEI priorities.
An important step organizations can take to move this forward internally is to promote and ensure accessibility in enterprise apps with inclusive design. Web accessibility removes barriers and enhances usability for as many users as possible. It also ensures that all web app components work with screen readers and other assistive devices.
Not only is web accessibility required by law in an increasing number of countries, it also provide all workers with fair access and opportunity. Moreover, accessibility significantly improves user experience and satisfaction for all end users, regardless of disabilities.
Find out more about this trend.
Final thoughts
Enterprise technology is fundamentally changing core business processes – from the modernization of legacy apps to meshing physical and digital spaces together to power the digital workplace.
Modern business web apps are at the strategic core in supporting this digital transformation. They optimize operations, simplify digitized workflows, and enhance the productivity of global teams by offering the consumer-grade UX that end users have come to expect.
Learn more about how our customers have succeeded by using Vaadin technology to reach their strategic business and digital ambitions.
Or get started with Vaadin today to build the next-generation web app for your organization.