Once again Vaadin packs up for the upcoming JavaOne 2015 and heads to San Francisco, US. JavaOne is 'the event' for Java enthusiasts, where one can hear the best speakers, get insights into the future of Java, and connect with other members of the Java community.
Designer 1.0 and more
At the booth we will demo the all new Vaadin Designer 1.0, you can hear about Vaadin Charts 3.0 and new chart types, as well as Vaadin 7.6 beta with, among others, new grid features and more robust communication. All the central Vaadin people are there – as we're over 10ppl at the event. So come talk to us!
Vaadin's booth is one of the largest booths in the area, so you can find us right at the entrance to the expo area.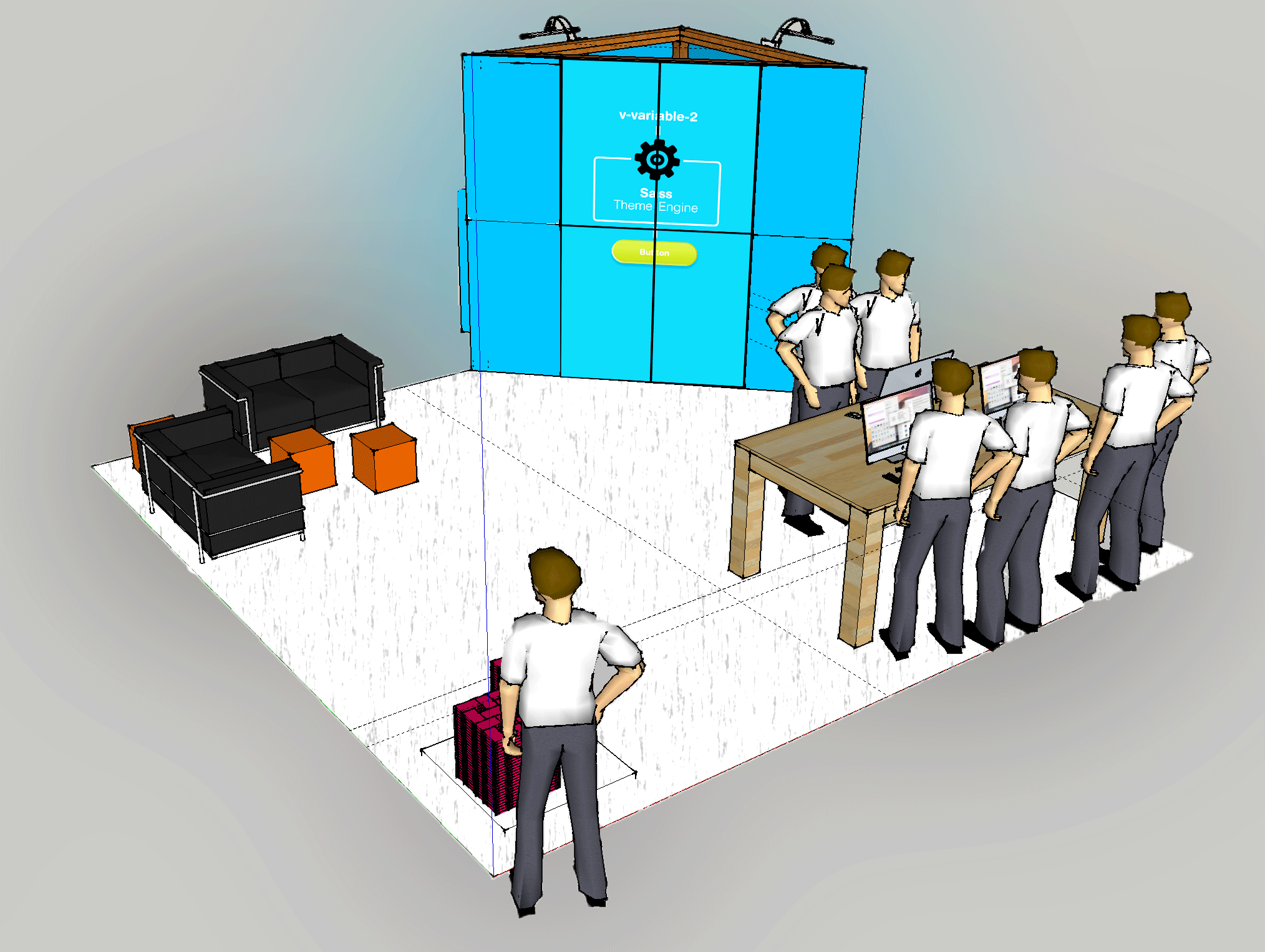 Vaadin Talks and presentations
We also have a record many speeches by Vaadin guys at the event. You can find all the presentations at Oracle's site but here are the presentations in brief:
In the session "Being Productive with JPA, Using DeltaSpike Data and QueryDSL" [CON2868], Matti Tahvonen discusses his recipe for how one can actually like using JPA. You can catch Matti on Monday, Oct 26, 4:00 p.m. at Parc 55 Cyril Magnin.
Head to Hilton and meet AMahdy in his BOF (Birds-of-a-Feather) "Vaadin: 100% Java for Web and Mobile Apps" [BOF6384] session on Tuesday, Oct 27, 9:00 p.m. at Hilton—Yosemite A/B/C. AMahdy will not only exclusively reveal exciting news about the Vaadin framework for mobile apps developers, he will also demo how you can build powerful web and mobile apps by coding in Java only, and discusses best practices especially in the rise of mobile-first demand for business apps.
"Visualize Your IoT in the Cloud (with Flying Drones)" [CON2087] by Ville Ingman is all about demystifying IoT and having some fun with a Drone along the way. We build a full IoT setup from zero all the way to the Cloud and back: data sampling, MQTT messaging, visualizing data with Vaadin and tossing in some social media magic. As said, having some fun. Ville is presenting on Tuesday, Oct 27, 4:00 p.m. at Hilton—Continental Ballroom 7/8/9
Marcus is on fire on Thursday, Oct 29, 10:30 a.m. | Hilton—Continental Ballroom 6 In this talk we'll look at creating a web based, live updating, control center UI for a network of internet connected sensors and alarms. We will look at leveraging Java as a platform for all parts of the system, from sensors to the web UI.
Vaadin Developer Meetup
During the week you can join our meetup free-of-charge in the heart of San Francisco - this is a great chance for you to meet the Vaadin team and ask us questions, we have 10+ Vaadin team members joining this year.
What's on the agenda? At least the roadmap review , Vaadin Tech Talk by Matti Tahvonen and of course our latest and greatest Vaadin Designer.
We are meeting once again in the Serrano Hotel just across the Hilton Union Square hotel at 405 Taylor Street, San Francisco, Ca (map). See more and sign up at meetup page