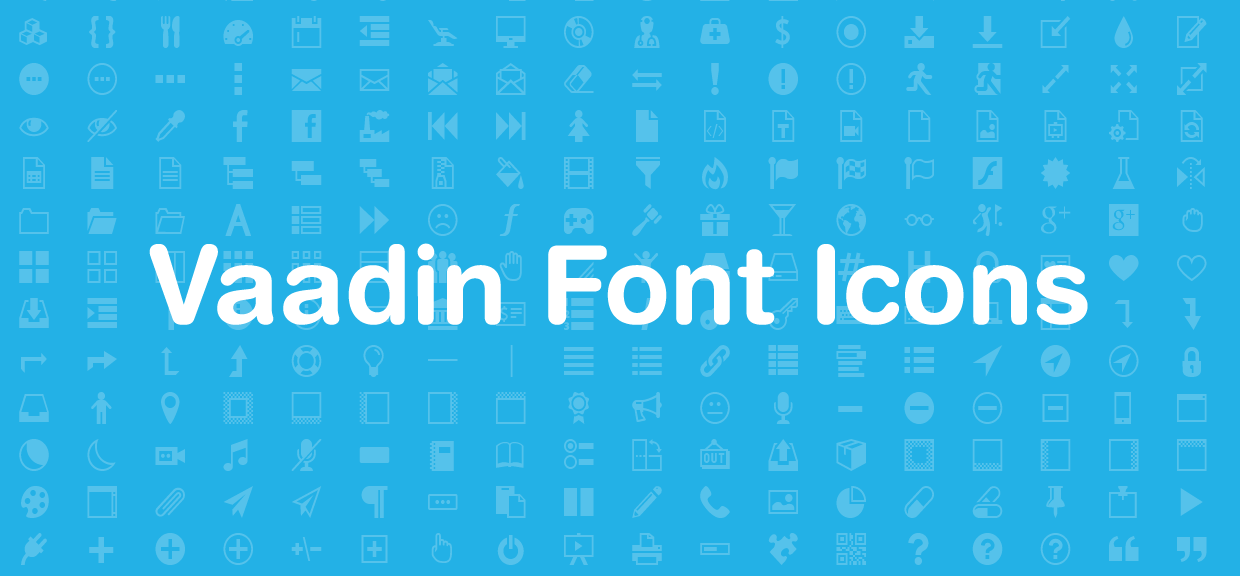 If you love font icons then I have good news for you. I have been working hard to finish our own Vaadin Font Icon collection. Vaadin Font Icons are completely free and the collection includes 530 unique icons. Check out for more information on the Icons from Vaadin Font Icons site.
Fonts icons are awesome!
Icons in a font format are a practical way to store the icons in your computer without having separate image files in messy folders. You can easily access the font icons through design applications. Fonts are vector graphics so you have maximum scalability to any size and color. The icon font format goes well with front-end development. You can easily change the icon's size, colour, transform them, and even animate the icons with CSS.
Today the most famous font icon is Font Awesome. Font Awesome has outstanding design quality and it has a large collection of icons. You can see Font Awesome used everywhere in web design but popularity makes it a bit too common and even boring. Vaadin Font Icons aren't intended to compete with Font Awesome but instead give more options for designers and web developers.
Why Vaadin Font Icons?!
There aren't so many complete, high quality and free icon collections available at the moment. Often in my design work, I end up drawing the icons myself because there aren't just the right icons available. The same way I got the idea to create our own Vaadin icon collection.
Vaadin Font Icons are designed for web applications and they have a clear, simple, sharp look and feel. Vaadin Font Icons avoid rounded corners and the sharp cornered icons go well with the modern flat design.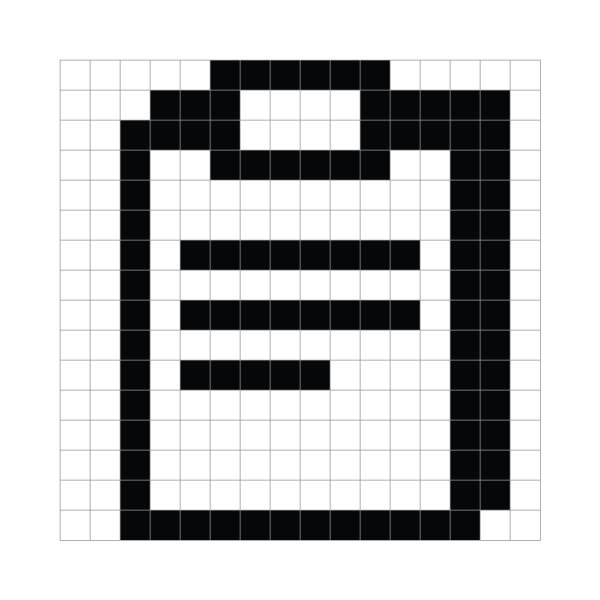 Vaadin Font Icons use a 16 x 16 pixel grid as a design base and the crisp render results are acquired by setting your font-size to 16, 32 (= 2 * 16), 48 (= 3 * 16) or bigger.
What next?!
In the future, I'm going to continue designing new icons and squash any possible bugs. I hope that you will find Vaadin Font Icons as a useful addition to your work. I'll be happy to get some feedback about the icons, for instance in the comments below.
Get Vaadin Font Icons