Get support from the community
Support your business
Our team of Vaadin Experts is there for you to ensure that your mission-critical app will meet its development goals. Whether you would like to get a mentor to guide the project on the right track, hands one help solving difficult programming tasks, or answers to technical questions, the Vaadin Expert team is there for you.
Expert Chat
A direct channel to a Vaadin expert at the click of a button. Ask anything from best practices to architectural advice.
Vaadin Mentor
Your team's personal guide for all things Vaadin. Mentor will get to know your application domain intimately and can help your team to steer it to successful delivery.
Expert On Demand
We can help you in every stage of your development project be it component development or debugging.
Tailored Customer Experience
We will tailor the onboarding to your business needs and help you get the most out of your subscription.
Warranty
Get bug fix priority for everything in Vaadin. Just flag a bug and we'll move it to the front of the queue so that you can save time and effort.
Extended Maintenance for Vaadin 7
Extend your Vaadin 7 application lifetime instead of migrating. Extended maintenance covers security and browser compatibility fixes until 2029
Contact us
Any questions about our support? Send us a message.
Contact us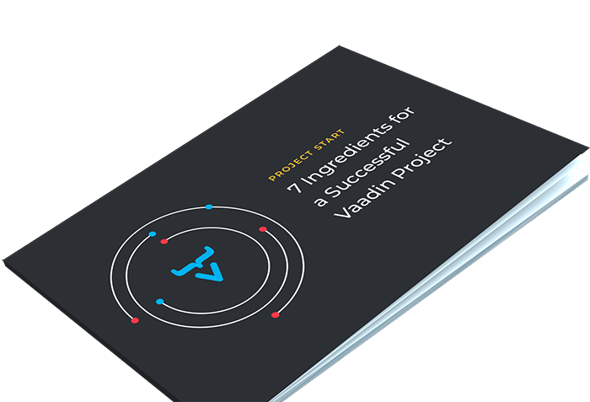 Recipe for a successful project
Get to know the 7 main ingredients for a successful Vaadin project.
Download whitepaper