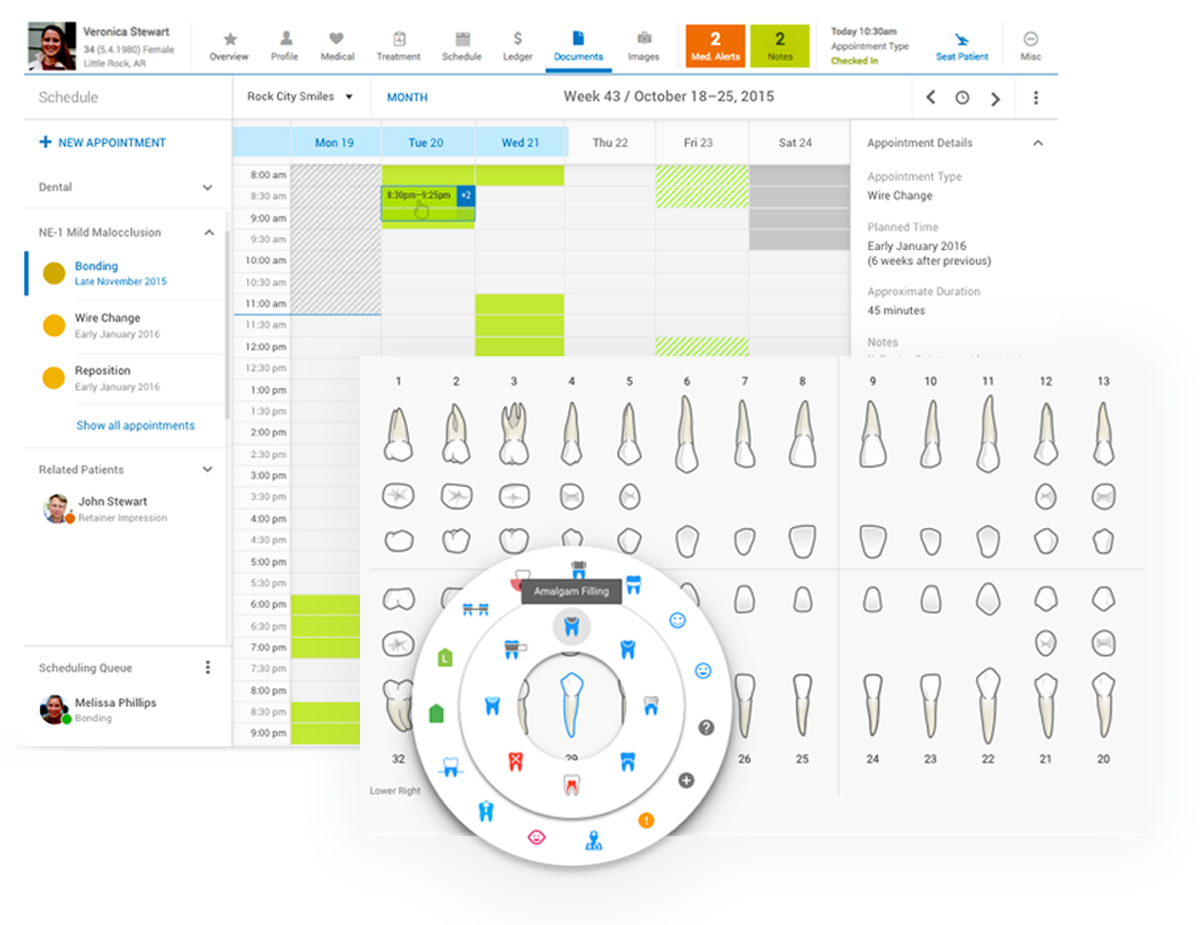 Tools, components, and services for building modern web apps
Our main product is the open source framework, used by 150,000 developers worldwide and 40 percent of the Fortune 100. Founded as a spin off from the IT-Healthcare-industry, we are still heavily invested in the industry and have a track record of successfully delivering powerful healthcare and medical solutions.
Our highly secure architecture guarantees patient privacy and data safety. The Java Development Stack enables faster development. Your applications will run on all browsers and devices and the standardized component model ensures high usability.
Mobile healthcare
Today's IT Solutions need to be accessible securely across many different devices, including mobile. Doctors are viewing their patients' records on iPads and genetics-based medicinal information on smartphones. Mobile technolgoties even allow doctors to discharge patients from hospitals sooner thanks to new remote monitoring solutions.
Patient data security
Patient privacy and data safety are highly regulated and represent an area of liability to everyone involved. Both healthcare providers and solution providers need to find ways to ensure data security and privacy, including the security of remotely managed devices
Long lifespan applications
Large health-care applications have a lifetime of 20+ years and need to be maintainable and stay up to date with changes in technology. Apps written 10 years ago should work on today's mobile phones and developers should be able to change the application without having to learn the latest 1-year trendy way of building things.
Visualizing big data
More and more, healthcare revolves around the analysis of big data streaming from sensors and IoT devices. The challenge is managing and making sense of the data. Web applications need to support compelling, timely and intuitive data visualization, with support for deeper inspection on demand.
The hospital information system Clinixx® from AMC has been established on the German healthcare market for many years. From the outset, we have been using a web application developed in Java and have thus been a pioneer in this area. With Vaadin, we have found an ideal way to keep our product technologically up-to-date and to provide our users with a user interface that has so far only been possible with much more effort.
Discover Vaadin's solutions
Find out how we are tackling the challenges above in our new healthcare brochure.