As you know, staying up to date with the latest and greatest Vaadin version in a Liferay environment can be a large manual task - especially if you want to run Vaadin 7 portlets in a Liferay installation that comes bundled with Vaadin 6. Liferay Control Panel has been the solution for that and we're proud to announce that it has now receieved a major update.
Liferay and Vaadin go back a long way and Liferay has always been the number one supported portal for Vaadin in the same way that Vaadin has been a natural choice for hundreds of Liferay developers to create rich and stunning UIs for Liferay.
Arcusys, also having a long history with Liferay (already since Liferay 4.3) and an almost equally long history with Vaadin (Spring 2009), and being a Vaadin Solution Partner, with over 30 delivered projects using Liferay and Vaadin, was a natural choice for us when looking for partners to maintain the Vaadin Control Panel for Liferay.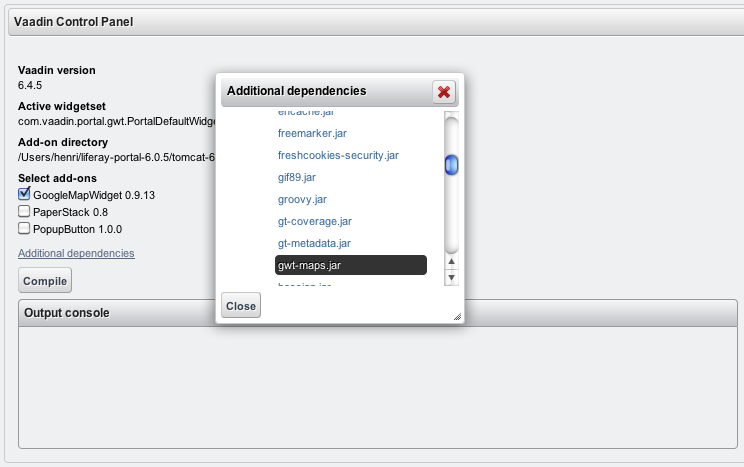 Using Vaadin Control Panel, you can easily handle Vaadin and Vaadin add-ons in a Liferay portal. The included portlet takes care of downloading the new versions of Vaadin, building the widgetset for you and placing it in the correct location. All you have to do is download the add-ons and start using them. This is also the easiest way to get Liferay 6.2 or previous to support Vaadin 7.
Vaadin Control Panel for Liferay is available through Liferay Marketplace.
For more information contact Janne, the Development Director at Arcusys, at janne.hietala [AT] arcusys.fi or post your issues at https://github.com/arcusys/liferay-vaadin-plugin/issues.