Next week it's time for the biggest Java developer event of the year: CodeOne. The conference, previously called JavaOne, is a great chance to catch up with other developers and learn about what's new in the Java community.
Since last year, we have released a ton of new stuff:
Vaadin 10 and 11
Vaadin Designer 3
Vaadin Router
Several new components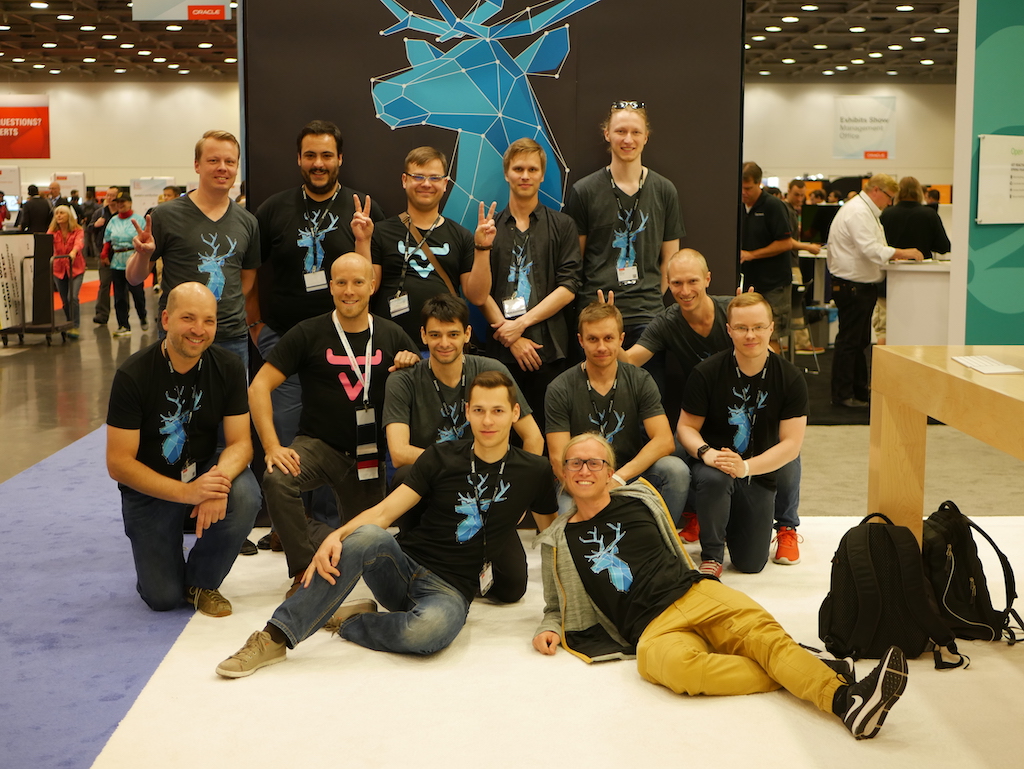 Vaadin will once again be prominently visible at CodeOne. We have one of the main booths as you come into the expo hall. The booth is staffed with Vaadin developers and features hands-on demos of all the latest Vaadin products. Come and ask your Vaadin questions or say hi and get a reindeer t-shirt!
This year, instead of a meetup we have a Vaadin BoF session on Tuesday, Oct 23, 8:30 p.m. - 9:15 p.m in Moscone West, Room 2010. AMahdy from Vaadin will be giving an intro to what's new in Vaadin 10+. Most of the Vaadin team will be there and is happy to answer any of your Vaadin-related questions.
Hope to see you there!