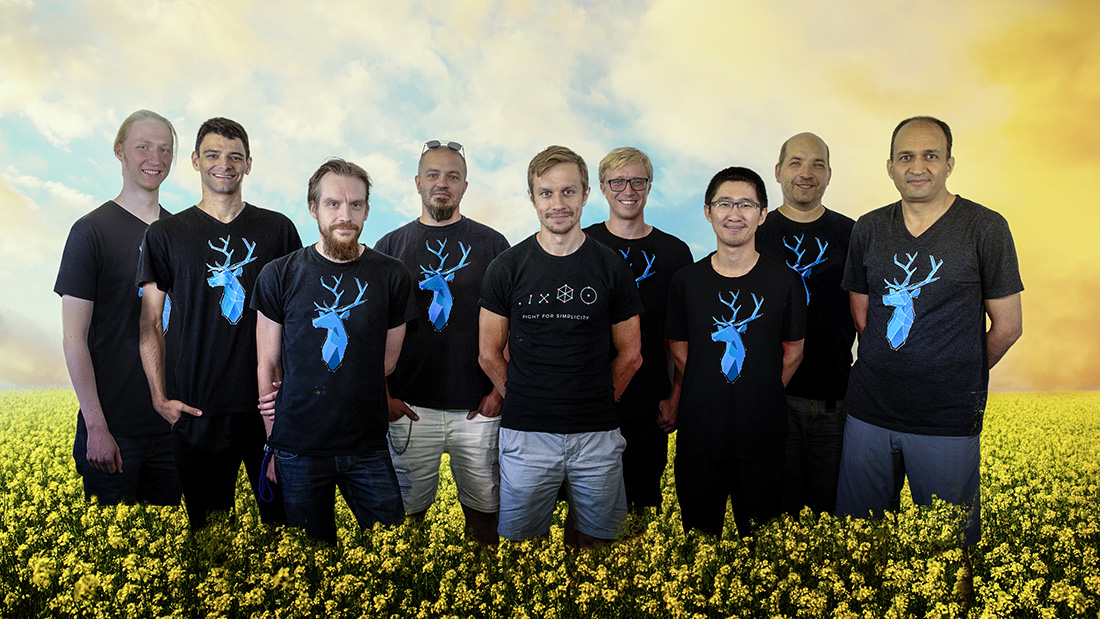 Meet the Flow Team, nicknamed the Flowers. They are developing the server-side Java web framework, Vaadin Flow, which replaces Vaadin Framework.
The Flow Team helps the community by developing open source products and answering questions from users on vaadin.com/forum and gitter.im/vaadin/flow. The communication between the team and the users is very active. For example, during the alpha and beta stages of Flow, lots of improvements were done based on feedback from early adopters. It is important for the team to have an open dialog with the users, and get direct feedback about the features and APIs of the framework.
Flow is a forerunner in bringing web component support to Java users. It still fulfills Vaadin's promise to developers that they can make web applications using only Java. Even though Flow makes it possible to use HTML templates to create UIs and have mixed teams with both Java and front-end developers, the Flow Team members have a Java background and thus concentrate on Java developers. The team works hard so that you as developers would not have to – Fight for Simplicity is the goal.
With Vaadin 12 in their sights, the team has just finished with Progressive Web Application support for Flow and is now working on OSGi support and additional Grid component features. The team also spent a lot of effort in creating the Multiplatform Runtime (MPR), which allows users to run their V7 or V8 applications inside V10+, making it easier to migrate to the platform.
Outside of work, the team knows how to have fun too, like playing beach volley and disc golf. They also occasionally like working remotely at the Vaadin cottage in the archipelago, while concentrating on their community projects like component add-ons. These archipelago days usually end in relaxing with good food, swimming in the Baltic Sea or sitting in the hot tub, and of course sauna bathing. They also have a mission to get an air hockey table to the office.