← Back
SlideTab
Notice: This add-on is no longer receiving updates. SlideTab shows a tab that can be clicked to slide in an expanding panel. Based on the SliderPanel by Marten Prieß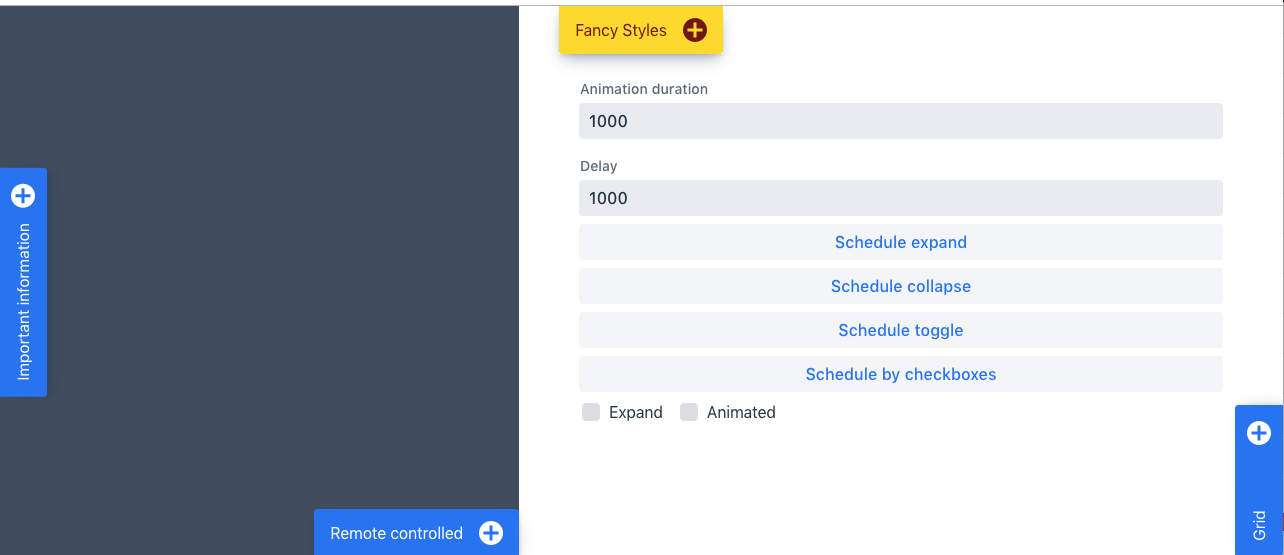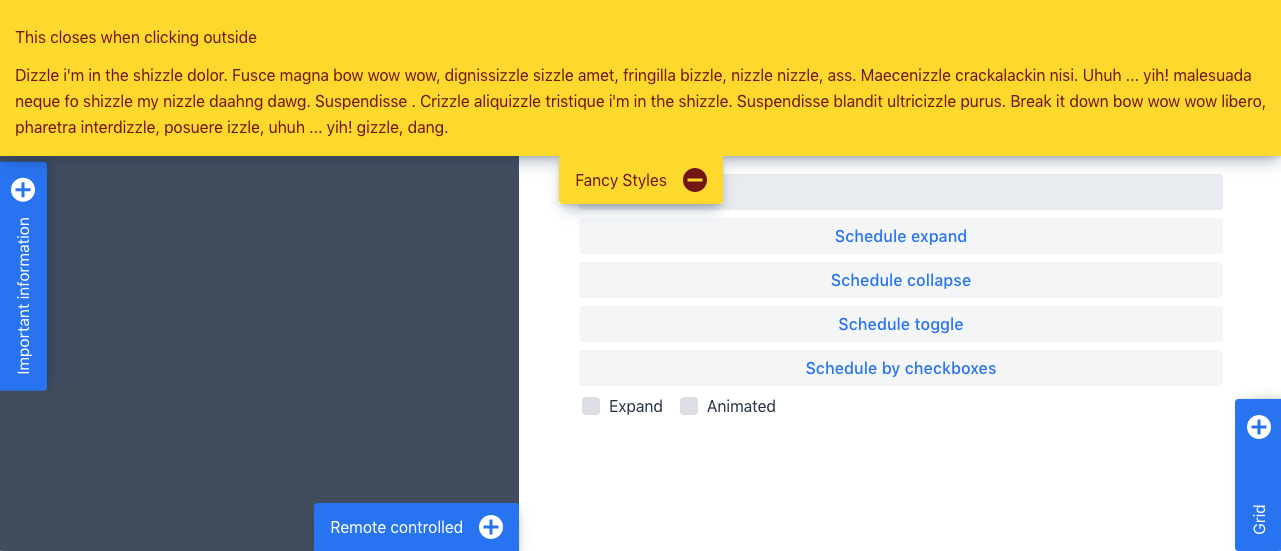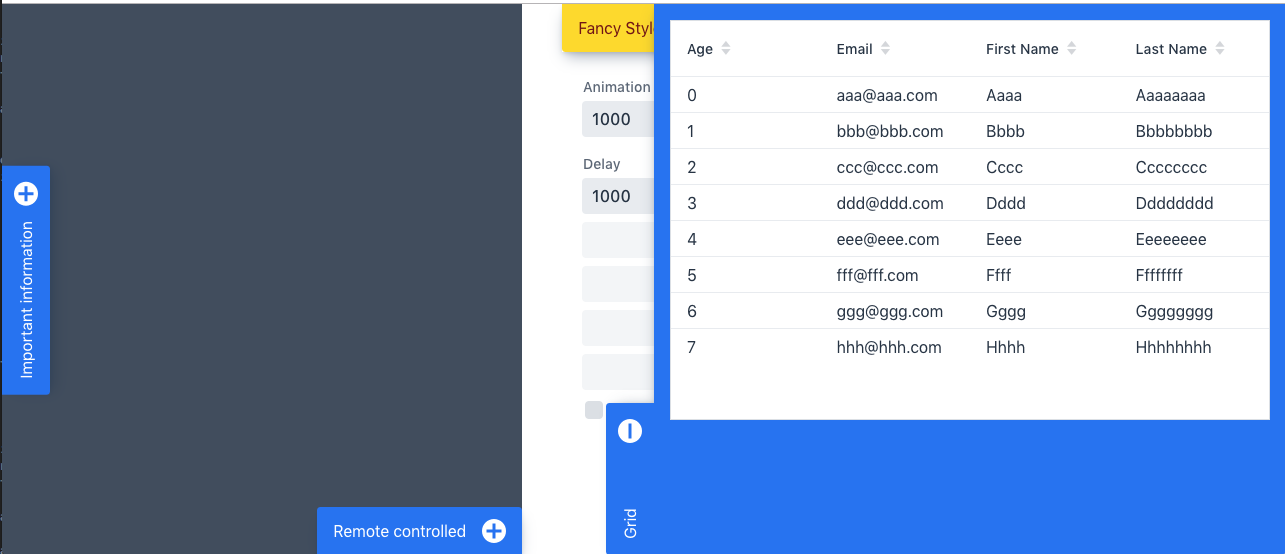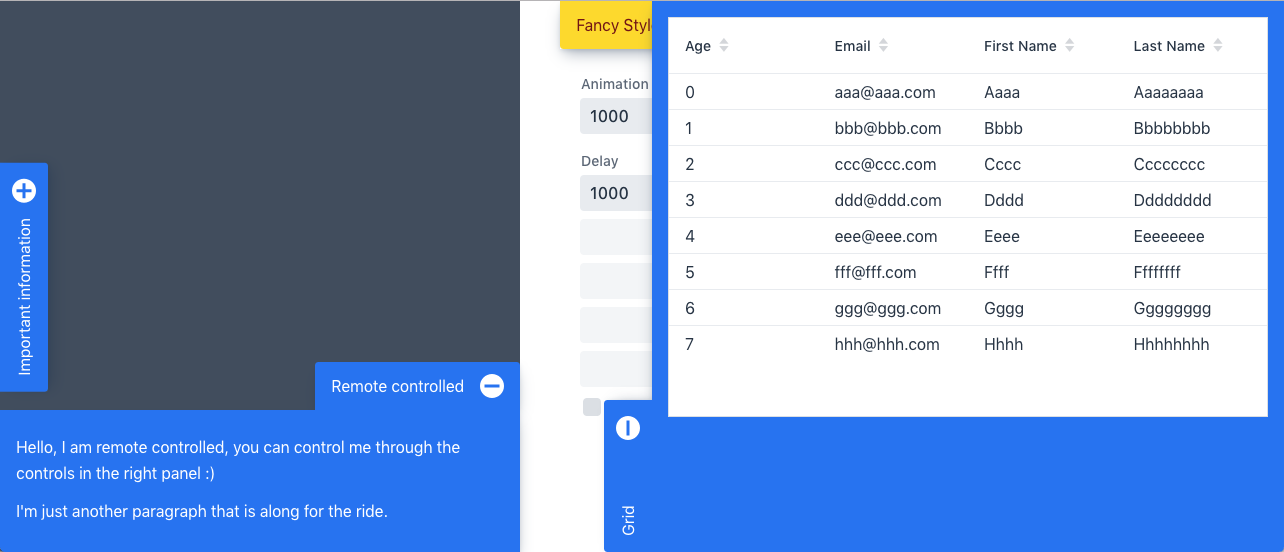 Notice: This add-on is no longer receiving updates.
SlideTab
A tab that can be clicked to expand a panel displaying any content.
Versions
Use version 3.x.x for Vaadin 14.
Use version 4.x.x for the latest Vaadin version.
Features
Four positions (left, right, top, bottom)
Three tab positions (beginning, middle, end)
Supports basically any content
Listeners for expand/collapse
Possible to set timeout for expand/collapse
Original version by Marten Prieß https://vaadin.com/directory/component/sliderpanel
Links
Compatibility
(Loading compatibility data...)
The Timer used for scheduling expand/collapse/toggle is now static and created on demand, to reduce the number of idle threads. The timer thread is also run as a daemon thread, as to not prevent the JVM from shutting down. By configuring a ScheduleStrategy in the SlideTabBuilder, another approach can be used for scheduling.
Released

2021-11-17

Maturity

STABLE

License

Apache License 2.0
Compatibility
SlideTab - Vaadin Add-on Directory
Notice: This add-on is no longer receiving updates. SlideTab shows a tab that can be clicked to slide in an expanding panel. Based on the SliderPanel by Marten Prieß
# Notice: This add-on is no longer receiving updates. # #### SlideTab #### A tab that can be clicked to expand a panel displaying any content. ### Versions ### Use version 3.x.x for Vaadin 14. Use version 4.x.x for the latest Vaadin version. ### Features ### - Four positions (left, right, top, bottom) - Three tab positions (beginning, middle, end) - Supports basically any content - Listeners for expand/collapse - Possible to set timeout for expand/collapse _Original version by Marten Prieß_ https://vaadin.com/directory/component/sliderpanel