SlideTab shows a tab that can be clicked to slide in an expanding panel. Based on the SliderPanel by Marten Prieß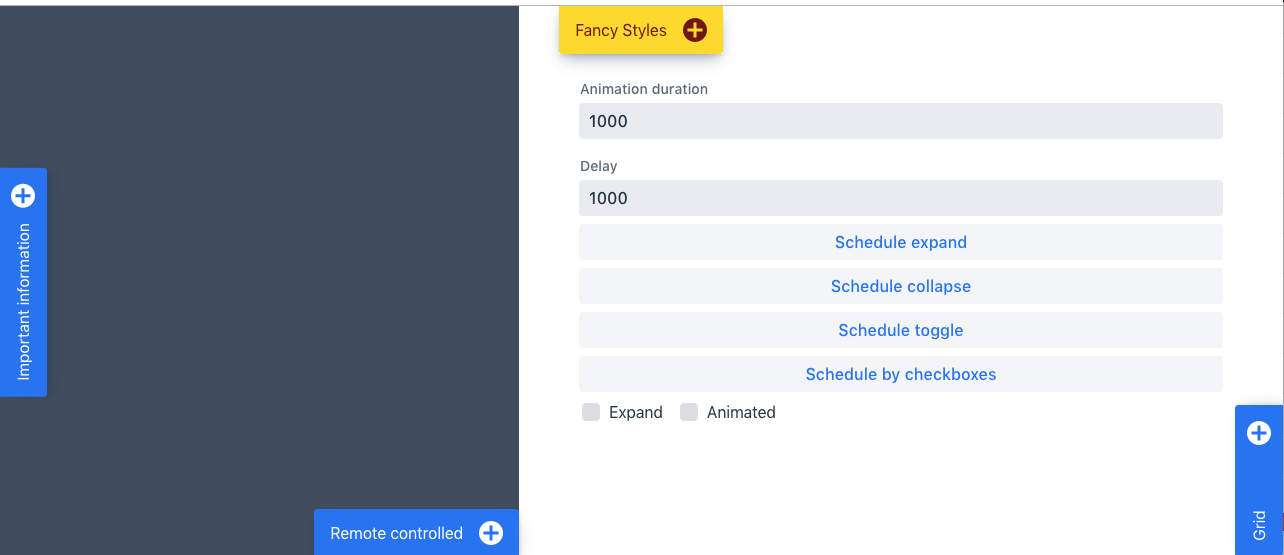 SlideTab 1
SlideTab
A tab that can be clicked to expand a panel displaying any content.
Versions
Use version 3.x.x for Vaadin 14.
Use version 4.x.x for Vaadin 19.
Features
Four positions (left, right, top, bottom)
Three tab positions (beginning, middle, end)
Supports basically any content
Listeners for expand/collapse
Possible to set timeout for expand/collapse
Original version by Marten Prieß https://vaadin.com/directory/component/sliderpanel
Install
Framework Support
Vaadin platform 10+
Vaadin platform 11+
Vaadin platform 14
Release notes - Version 3.0.1
Fix warnings in the console when navigating away from an expanded slide tab.