Component for displaying PDF files in the browser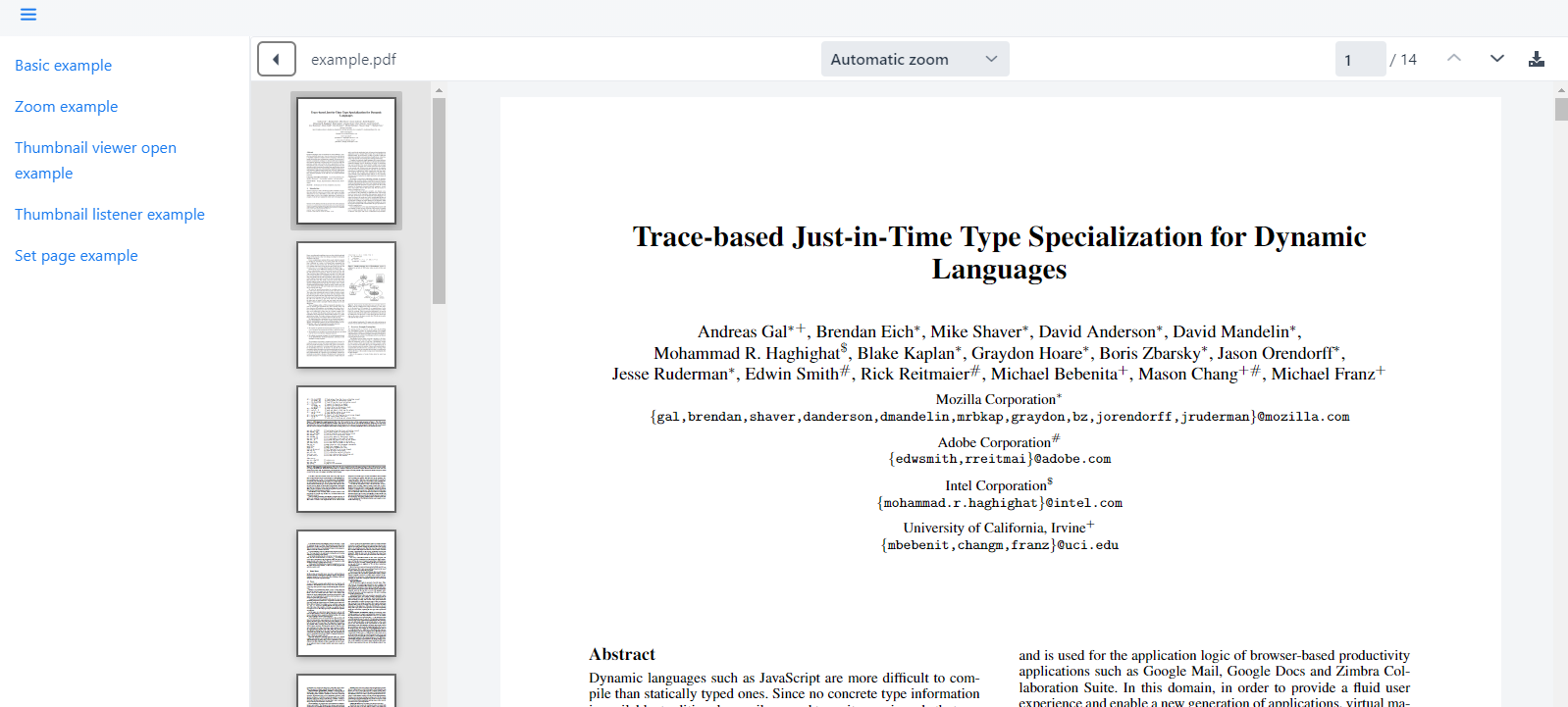 Basic example with Thumbnails
This is the server-side component of <vcf-pdf-viewer> Web Component. The component uses PDF.js library to display pdf files.
This component is part of Vaadin Component Factory.
Features
Display a pdf file.
Display a thumbnail's viewer.
Set zoom
Navigate to a certain page.
Open or close thumbnail's viewer.
Add a listener on change page when clicking on thumbnail.
Download the pdf file
Install
Release notes - Version 2.5.2
Bug fixes:
Fix preview showing blank page on Safari printing.