← Back
Sketch Canvas Add-on
Vaadin wrapper for Literally Canvas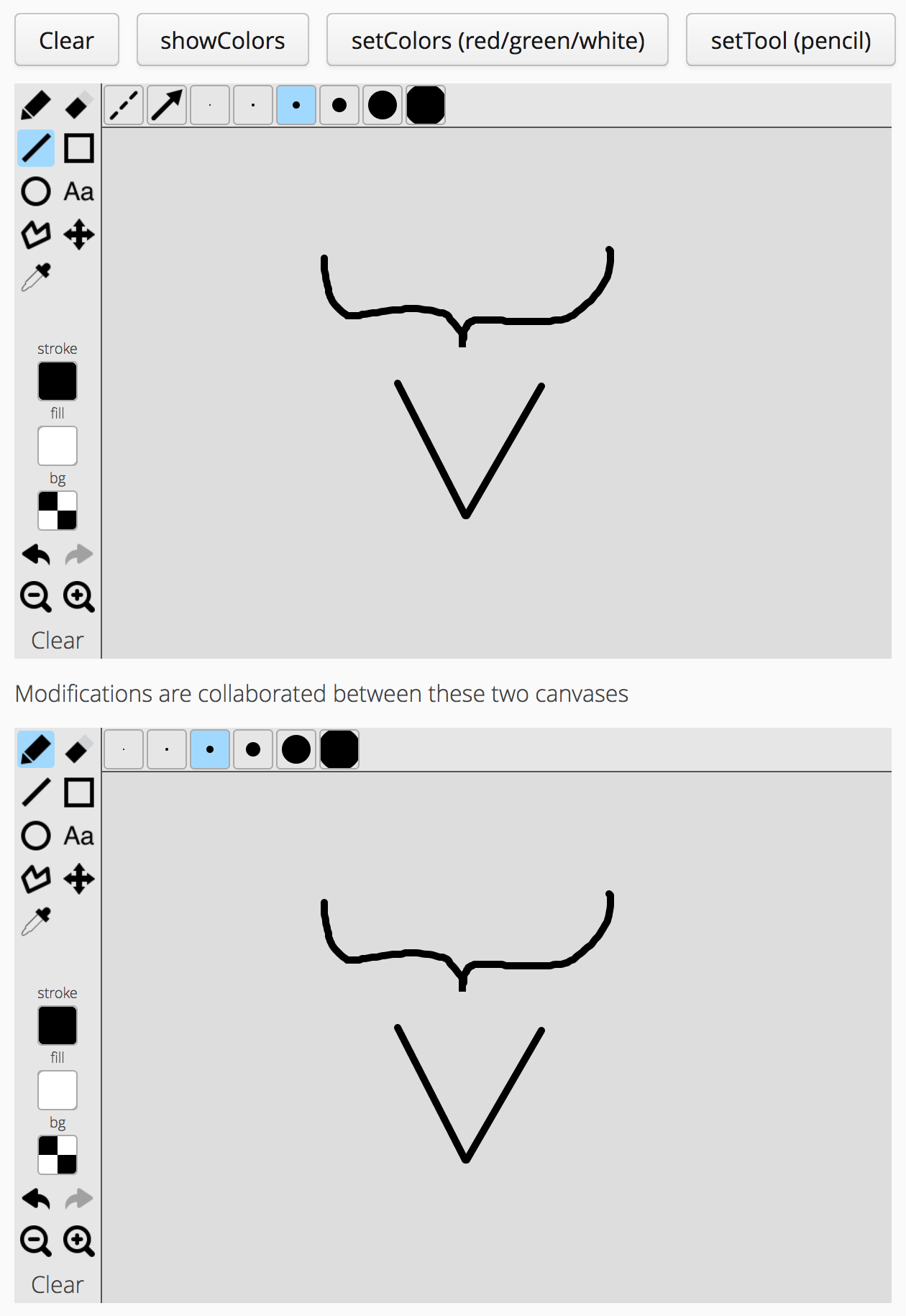 Simple collaborative drawing widget as a Vaadin wrapper for literally canvas js library (http://literallycanvas.com/index.html).
The project is sponsored by our consulting client.
Links
Compatibility
Added support for background images (png and jpeg) from external domains, such that downloading result image still works. (Download as png supported)
Released

2019-01-02

Maturity

EXPERIMENTAL

License

BSD 2-clause "Simplified" License
Compatibility
Framework

Vaadin 8.0+

Browser

N/A
Vaadin Add-on Directory
Find open-source widgets, add-ons, themes, and integrations for your Vaadin application.