← Back
Sketch Canvas Add-on
Vaadin wrapper for Literally Canvas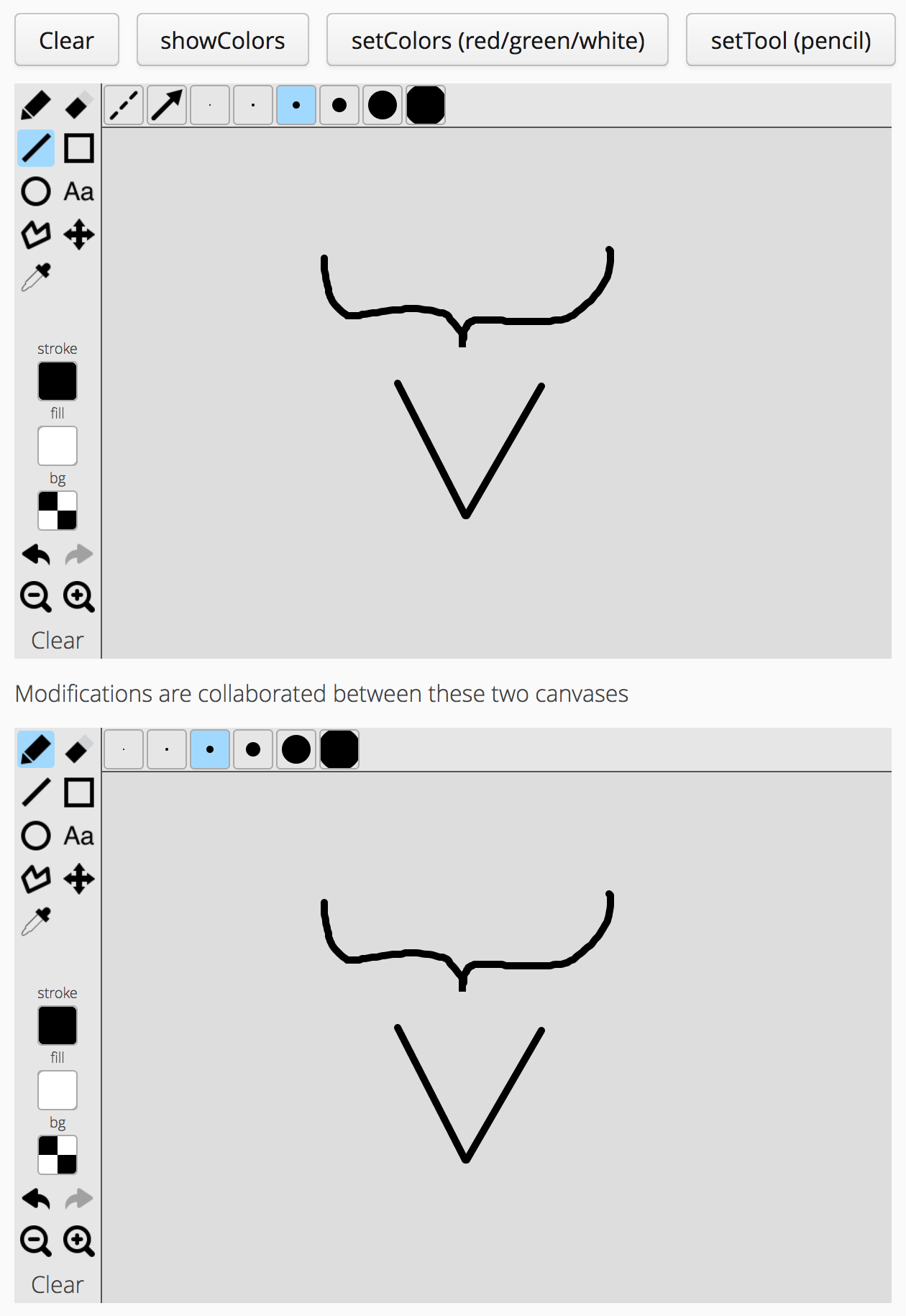 Simple collaborative drawing widget as a Vaadin wrapper for literally canvas js library (http://literallycanvas.com/index.html).
The project is sponsored by our consulting client.
Links
Compatibility
PNG and SVG export Bug fixes Brush size get/set ...
Released

2017-04-04

Maturity

EXPERIMENTAL

License

BSD 2-clause "Simplified" License
Compatibility
Framework

Vaadin 8.0+

Browser

N/A
Vaadin Add-on Directory
Find open-source widgets, add-ons, themes, and integrations for your Vaadin application.