Add customisable buttons to Vaadin Window header bar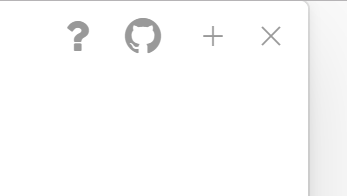 Example with two extra buttons
Extension for adding buttons with customisable icons, tooltips, aria-labels, and functionalities to Window header bar.
Version 1.x for Vaadin 7.7.x: FontAwesome icons are supported
Version 2.x for Vaadin 8.x Both VaadinIcons and (deprecated) FontAwesome icons are supported.
Install
Release notes - Version 2.0.1
Accessibility fixes, e.g.
Make buttons focusable and enable keyboard navigation
Listen for keyup event on enter/space key on buttons
Add aria-label for buttons
Breaking change:
if tooltip is set, also aria-label has to be set.