Make beautiful interactive timelines with the Vaadin Timeline.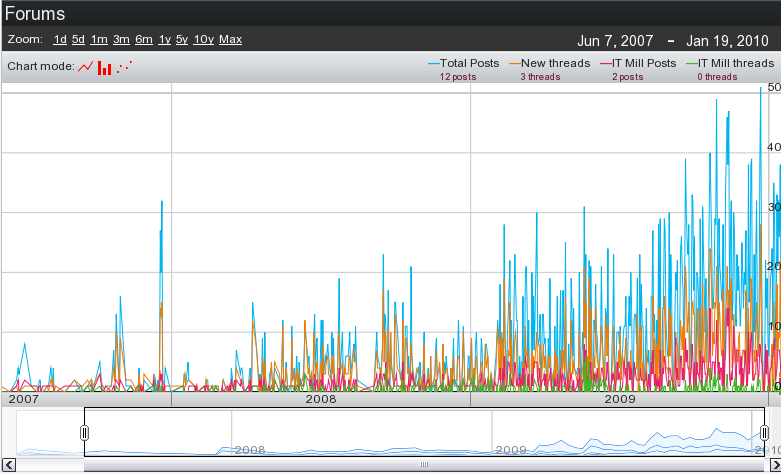 Line graphs
Note, Vaadin 7 support is provided by Vaadin Charts Add-on. See: https://vaadin.com/add-ons/charts
The main features of the Vaadin Timeline include: • Easily plot graphs on to the screen using a server side API • Support for multiple graphs • 4 types of graphs available (line-graph, scatter-graph, bar-graph and stacked) • 2 types of markers available (Simple tooltip markers and clickable markers) • Easy to use time-line browser with a draggable and zoomable interface • Customizable zoom levels • Text field date range selection • Support for the most common browsers (Firefox, IE 6+, Safari, Opera) • Dynamically fetches data from server so big data sources can be used. • Localization support
This add-on is available under two licenses: AGPL and CVAL. If your project is compatible with AGPL, you can use the add-on for free; otherwise you must acquire a sufficient number of CVAL licenses before the 30-day trial period ends. For more info, click the license links in the summary above.
Install
Release notes - Version 1.3.1