← Back
Vaadin Calendar
Vaadin Calendar is a tool for displaying and managing events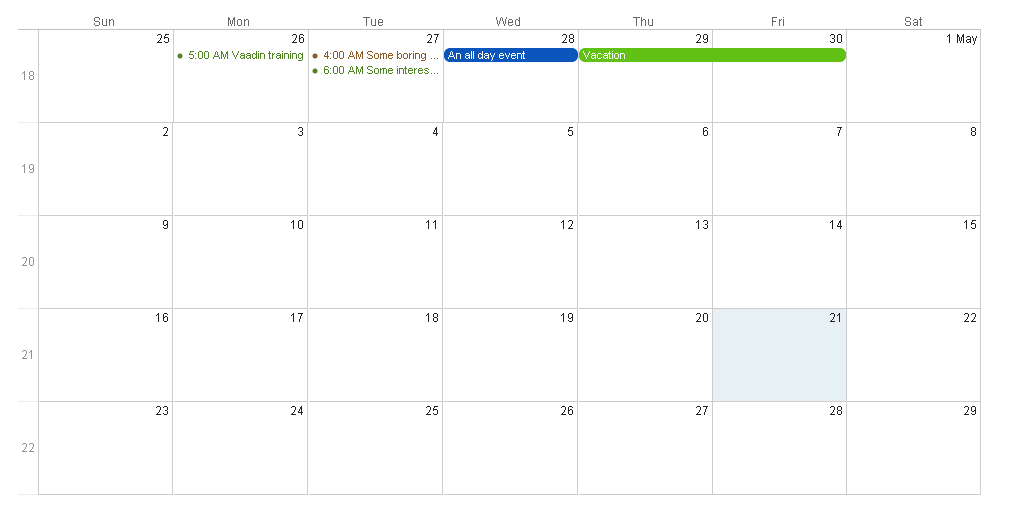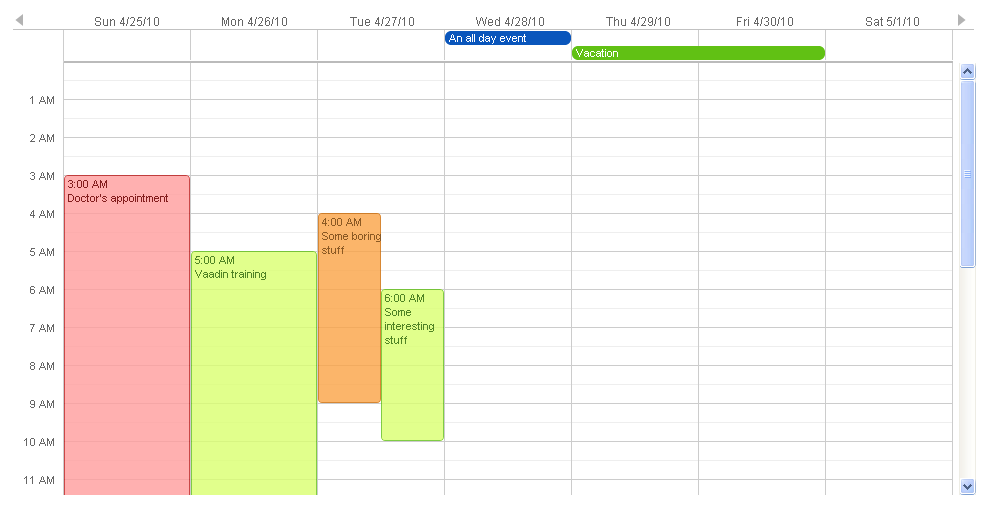 Vaadin Calendar is a component for organizing and displaying events. It can be used to view and manage events in a monthly or a weekly view. Calendar's API allows to manage its many events, date range, schedule styling, localization and timezone. Calendar's data source may be anything, as its events are queried dynamically by the component. You may use containers or any other data source by implementing Calendar's event provider.
The main features of the Vaadin Calendar include: • Manage calendar by server side API • Two types of events: "All day" events and events with a time range • One minute accuracy of the timeline • A monthly and a weekly view for showing events • Control the range of the visible dates • Date or time range drag selecting • Draggable and resizable events • Support for localization and timezones • Support for most common browsers
!!! This component was integrated into Vaadin 7.1. Please use that version instead as this add-on is no longer updated. !!!
Links
Compatibility
(Loading compatibility data...)
Changed license to Apache License 2.0
Released

2013-02-13

Maturity

CERTIFIED

License

Apache License 2.0
Compatibility
Framework

Vaadin 7.0
Vaadin 6.8+ in 1.3.0
Vaadin 7.0+ in 2.0.0-beta2
Vaadin 6.0+ in 1.2.1

Browser

Internet Explorer
Internet Explorer
Internet Explorer
Firefox
Opera
Safari
Google Chrome
Internet Explorer