TinyMCE wrapper for Vaadin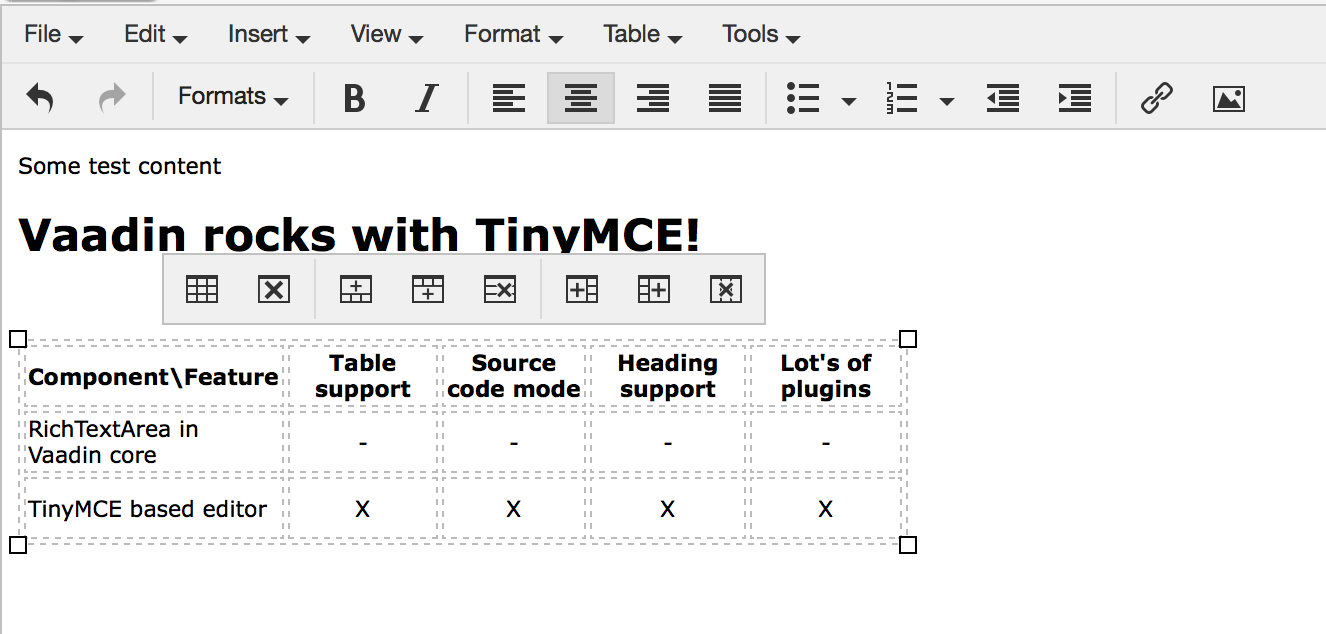 Screenshot
Simple wrapper for popular rich text editor.
This is V7 compatible version of previous "Vaadin wrapper for TinyMCE". Name changed due to Directory issues.
The V7 compatible version was developed by Matti Hosio from Vaadin Ltd. Development was generously sponsored by SNAP consulting. Thanks!
Install
Release notes - Version 5.0
TinyMCE 5 based build, includes TinyMCE script itself with its own license.