← Back
Screensaver
Simply add a screensaver to any Vaadin-app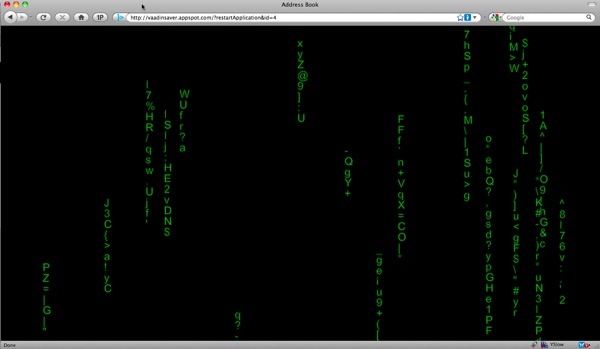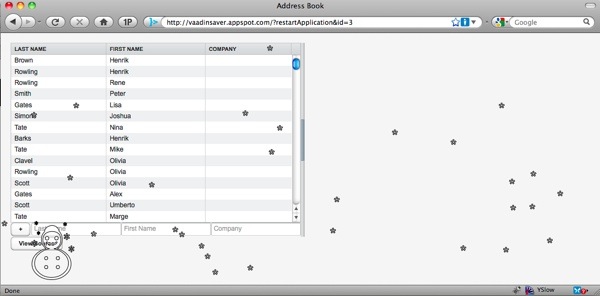 Vaadin apps have been missing one, and that is the ability to have a native screensaver inside your application. Change has come today!
Just add this widget to your main window, set the timeout and BOOM - the screensaver is installed. Whether you want to give something extra to your users or just want to spice up their lives by wishing them happy holidays, there is no easteregg quite like a screensaver.
Five screensavers are included in the package: BLANK, STARFIELD, MOVINGTEXT, SNOWSCAPE and MATRIX.
Also, with the included 3-step instructions it's really easy to create your own vector screensaver in minutes.
Depends on the gwt-graphics library (included in the package).
Sample code
        ScreenSaver screensaver = new ScreenSaver(ScreenSaver.STARFIELD); //Starts the starfield screensaver
        screensaver.setTimeout(10000); // Timeout in milliseconds
        getMainWindow().addComponent(screensaver);

Links
Compatibility
(Loading compatibility data...)
Released

2010-01-22

Maturity

BETA

License

Apache License 2.0
Compatibility
Framework

Vaadin 6.2+

Browser

Firefox
Opera
Safari