← Back
Ritch text to Open office dokument
This add-on converts vaadin RitchTextArea formatted text to open office dokument whit few formatting options.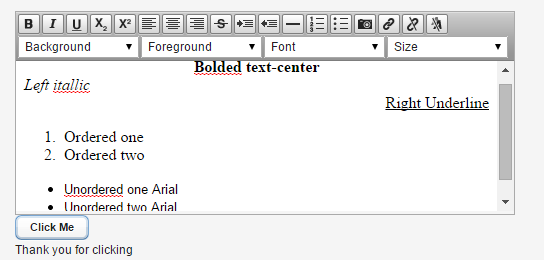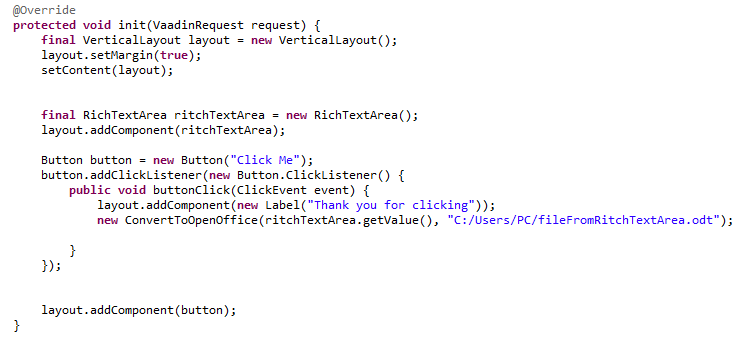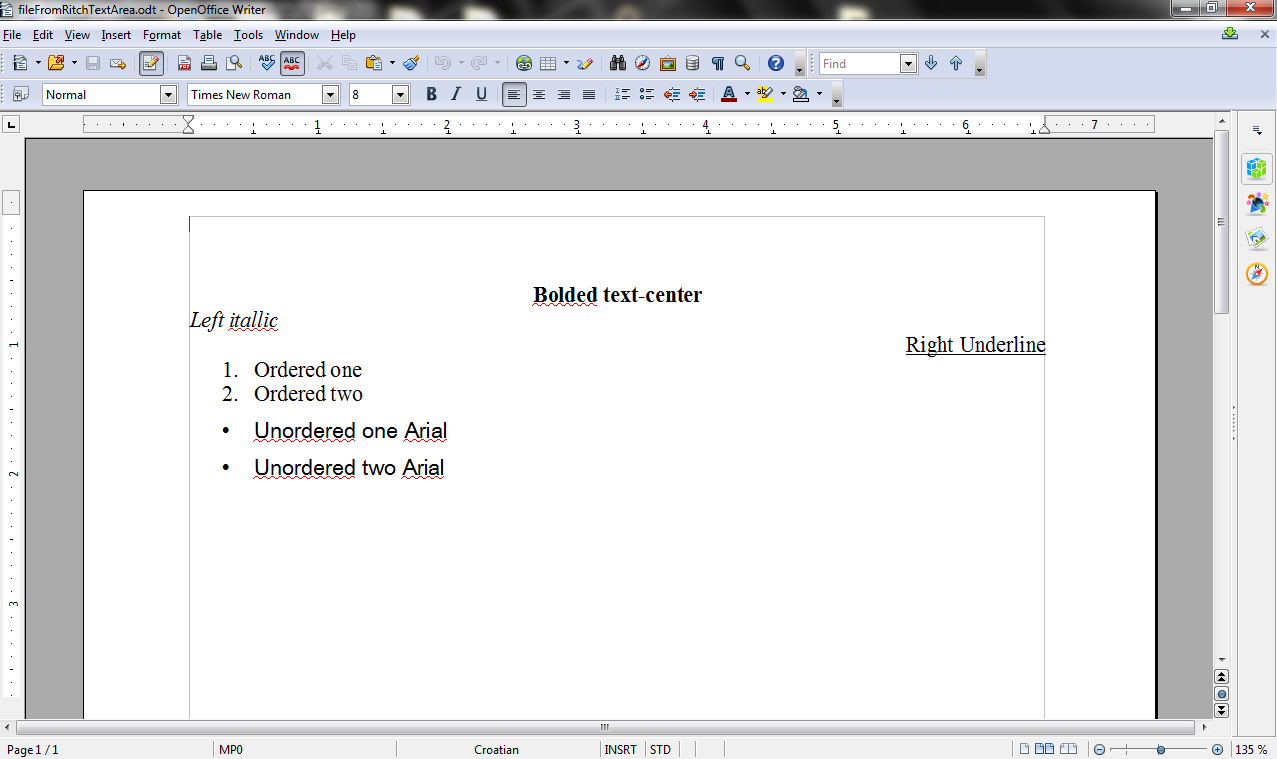 The options that will be transfered to odt file are:
Bold
Italic
Underline
Left Justify
Center Justify
Right Justify
Ordered list
Unordered list
Font
Size
It is easy to use. Just call the constrictor of ConvertToOpenOffice and give the path with filename and extension "odt" (C:/Users/User/File.odt) and the text from the RitchTextArea (ritchText.getValue()).
Links
Compatibility
(Loading compatibility data...)
Released

2015-01-18

Maturity

BETA

License

Apache License 2.0
Compatibility
Framework

Browser

Browser Independent