OptionGroup with tooltip support for the items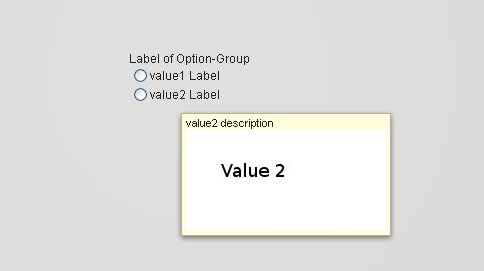 Display tooltip for a value with optional text and optional image.
The Standard Vaadin Option Group does not support to show tooltips for the items of the option group.
This component extends the standard implementation by introducing two description properties for the items: DESCRIPTION_ICON -> Icon for the tooltip DESCRIPTION_TEXT -> Text for the tooltip
A demo-application is contained in the source-code-repository, see READE.md.
Install
Release notes - Version 1.0