An improved version of the core's TwinColSelect, allows you to filter values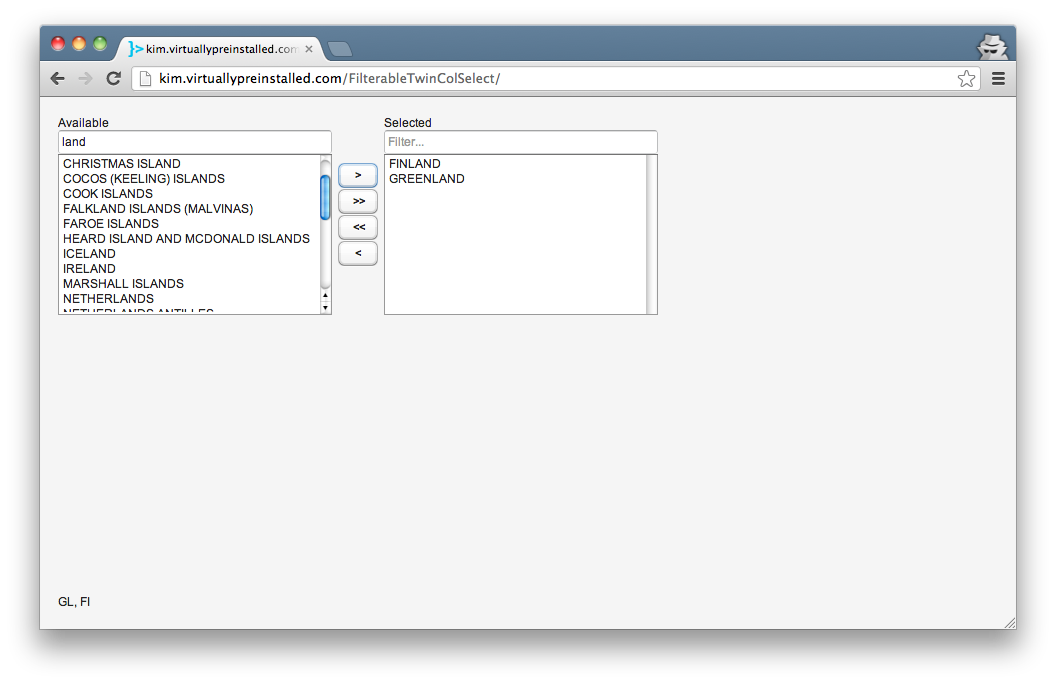 This component is an improved version of core's TwinColSelect. This component allows you to filter the values in both columns. This is completely a server-side add-on with no new client-side code.
Install
Release notes - Version 1.0.1
Small bug fixes. Removed configuration from packaging.