Vaadin Dialog extension with header, footer and scrolling content area.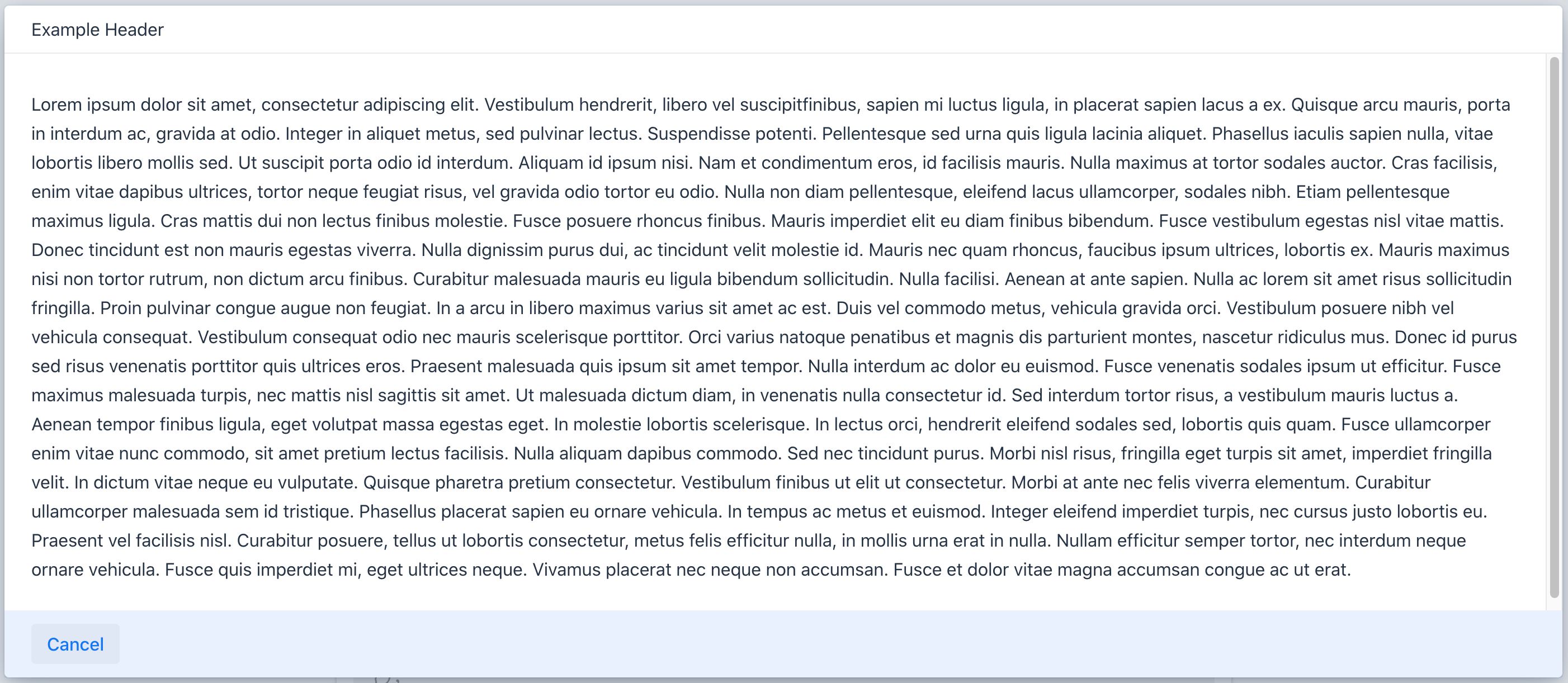 Enhanced dialog
DEPRECATED
A header and footer have been added in Vaadin 23.1. See the official documentation: https://vaadin.com/docs/latest/ds/components/dialog
So the component won't be updated for Vaadin 23.1+. It will probably still work on Vaadin 23.1+ but you should use the official component.
Overview
Enhanced Dialog supports all the same features as Vaadin Dialog but also brings header and footer sections.
Usage
Add the dependency to your project (see sidebar in directory). Create a new EnhancedDialog and add your components to header, footer or content sections (see code examples)
Client-side implementation
This is the server-side (Java) API for the Vaadin Platform for the vcf-enhanced-dialog component. Looking for the client-side version? It can be found here: https://www.npmjs.com/package/@vaadin-component-factory/vcf-enhanced-dialog
Install
Release notes - Version 23.1.2
Vaadin 23 version compatible with web-component version vcf-enhanced-dialog 23.1.1.