← Back
CKEditor Connector
CKEditor Connector for Vaadin, filebrowser and uploader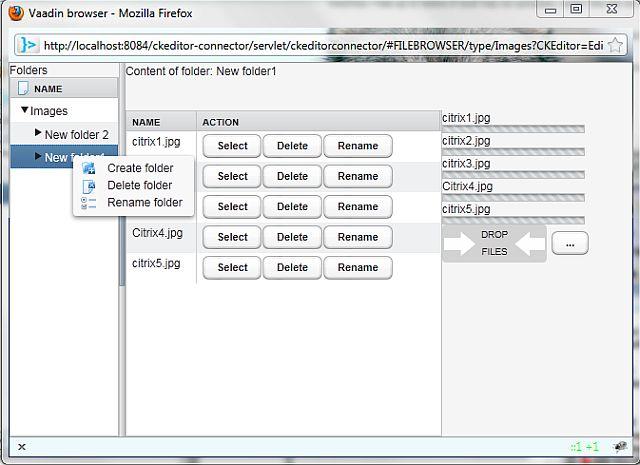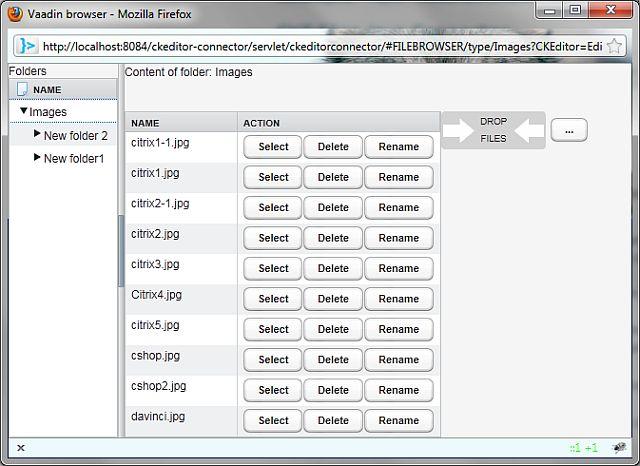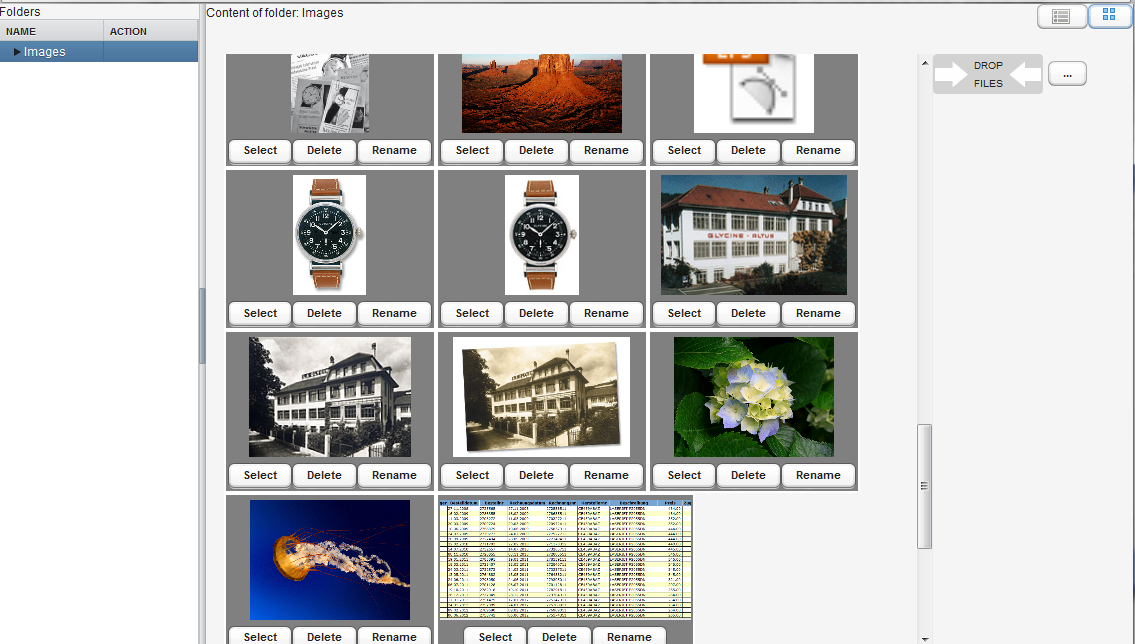 This component is a server side file browser and uploader for CK Editor.
It can work for normal html applications with a servlet backend, but also for vaadin applications with the usage of the ckeditor connector add on.
Links
Compatibility
(Loading compatibility data...)
Added support for vaadin 6.8.x Added support fro showing toolbars and file type icons
Released

2012-09-07

Maturity

BETA

License

GNU General Public License v3.0 only
Compatibility
Framework

Vaadin 6.8+
Vaadin 6.0+ in 0.3-1

Browser

Browser Independent
Vaadin Add-on Directory
Find open-source widgets, add-ons, themes, and integrations for your Vaadin application.
The channel for finding, promoting, and distributing Vaadin add-ons.